A LIST
1. LOVE LIKE THIS - KODALINE

2. GET LUCKY - DAFT PUNK FEAT PHARRELL WILLIAMS
3. LIQUID LUNCH – CARO EMERALD
4. IT'S JUST NOT CRICKET – THE DUCKWORTH LEWIS METHOD

5. HOMETOWN GIRLS – THE STRYPES

6. FEEL IT ALL – KT TUNSTALL
7. THE END IS NIGHT – BELL X1

8. NEW TOWN VELOCITY – JOHNNY MARR

9. OLD LADY- SINEAD O'CONNOR

10. I'VE GOT A PLAN – MORRISSEY AND MARSHALL

11. WE SHARE THE SAME SUN – THE STEREOPHONICS

B LIST
1. DON'T FOR GET WHO YOU ARE – MILES KANE
2. LONESOME SPARROW – THE WHILEAWAYS

3. SOUL BROTHER - THE HOT SPROCKETS

4. FALSE ALARMS – JOSH GROBAN
5. THIS GIFT– GLEN HANSARD

6. ALL SO INNOCENT – MILES GRAHAM
7. GIMME LOVE – HOGAN


8. SUNSHINE – COURTYARD HOUNDS

9. EASY FOR AN ANGEL – JORDAN EGAN


10. JENNIFER JONES – THE ESTABLISHMENT

11. NIGHT DRIES LIKE INK – LITTLE BEAR


Recommended Listening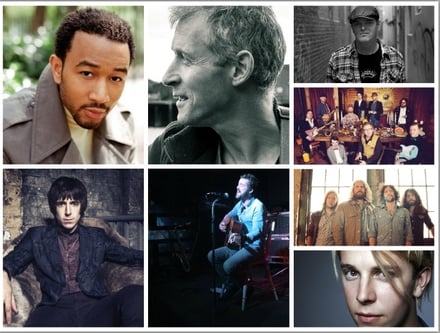 BEYOND BELIEF - BEN REEL and LE BAB
LINES ARE FADING – THE CABIN COLLECTIVE
FEELING GOOD – THE SHEEP DOGS
ANOTHER LOVE – TOM O DELL
SHINE DOWN WARMLY – GER WOLFE
TEMPTATION OF EVE – IAN O'DOHERTY
MADE TO LOVE – JOHN LEGEND
TAKING OVER –MILES KANE
Album of The Week: Madeleine Peyroux - The Blue Room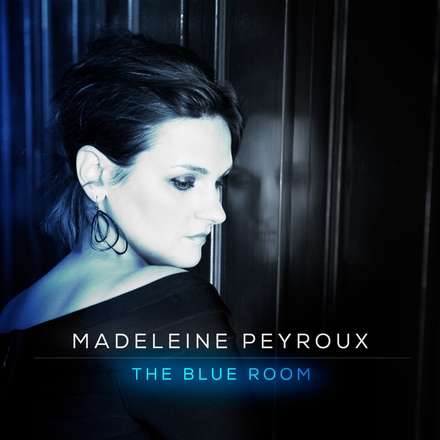 This weeks Album of the week is Madeleine Peyroux - The Blue Room
Here is what independent.co.uk
Begun as a tribute to Ray Charles, The Blue Room expanded to include more modern songs by Leonard Cohen and Warren Zevon, among others, all treated in Madeleine Peyroux's distinctive languid jazz style. Her covers of Charles's Modern Sounds material are engaging, with the sleek strings and muted trumpet of "Born to Lose" more perfectly perched on the cusp of blues and country than the ungainly "Bye Bye Love".
Peyroux replaces Charles's gospelly yearning on "Take These Chains" and "I Can't Stop Loving You" with a more resigned tone that's actually better suited to some of the newer material, particularly "Gentle on My Mind" and a sublime version of Randy Newman's "Guilty".
Playlist
RTÉ Radio 1 Music Policy
With more than 40 hours of music on RTE Radio 1 every single week, we want to ensure the best music for our listeners is played. Every fortnight we have a new playlist of the best of the new releases from Irish and international acts. And there's always an album of the week. The tracks are rotated over the main daytime programmes and are updated every week.
Tracks from the Radio 1 Album of the Week can be heard over the week on Rising Time, The Ronan Collins Show and Late Date. (Tracks marked ** are new additions). We hope you enjoy the music...