Music Programmes this Christmas on Radio 1
Christmas Eve, December 24th
Driving Home For Christmas with Will Leahy, 5pm to 7pm
Will Leahy will keep you company as you make your way home... it won't be just Chris Rea he will be playing, though, he will be presenting the best soundtrack to your Christmas Eve, and traffic news to make sure your journey home is a smooth one. He will also keep an eye on Santa's progress as he sets out from the North Pole. Text your thoughts on 51551.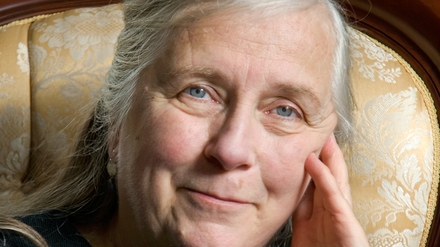 Sisters Doing It For Themselves, 9pm
Lilian Smith and Sandy Harsch (above) track the lives, times and great music of the women who made it to the top of the music business over the last sixty years and those who were left behind.
Christmas Day, December 25th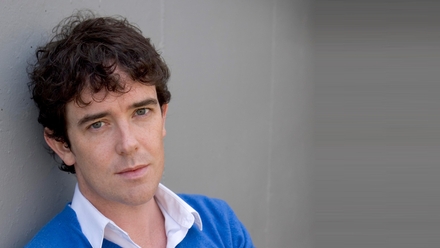 Cathal Murray's Christmas, 6am to 8am
Early on Christmas morning join Cathal Murray for two hours of festive fun and music. Hollywood actor Cillian Murphy will be reading poetry, Des Bishop will be providing some comedy, and also featuring Cathal's perfectly selected music mix, including The Lost Brothers, The Buckley Sisters, The Gloaming's Caoimhín Ó Raghallaigh.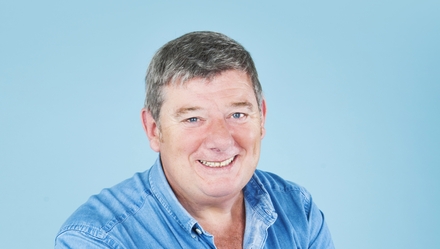 Creedon's Christmas, 11am
John Creedon will be presenting live this Christmas morning with his usual easy banter and his eclectic music mix. Text the programme 51551 to send in your Christmas message.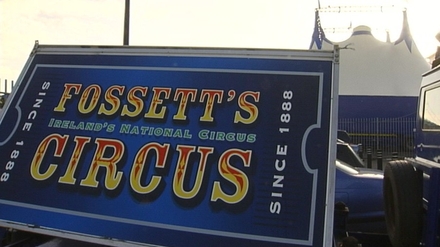 Fossetts - The Family Circus, 3pm
There's no business like show business, and there's no business like Fossett's Family Circus. This Christmas join Aonghus McAnally as he goes inside the big top tent to meet three generations behind Ireland's national circus.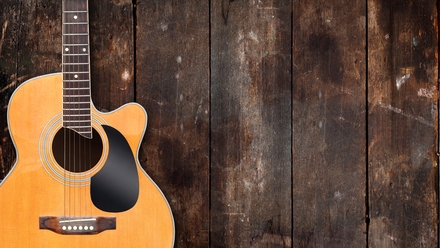 A Country Time Christmas, 8pm
Join Sandy Harsch for the best of Christmas Country music.

Frank Sinatra at 100, 9pm
Brendan Balfe celebrates the life and music of the late and very great Frank Sinatra. He would have been 100 this year and we pay tribute to him and his music.
St Stephen's Day, December 26th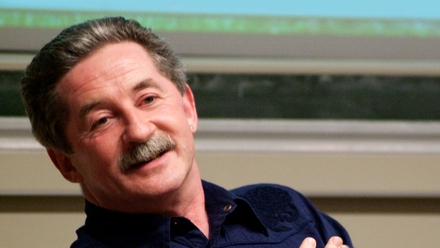 South Wind Blows, 10am
Head to the West Kerry Gaeltacht and your host, Philip King, for music, song and chat.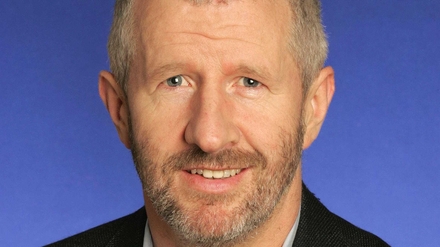 Ceilí House at Christmas, 9pm
Ceili House moves to the Talbot Hotel in Wexford for Christmas craic and mighty music. Join Kieran Hanrahan and the Kilmore Carol Group for the best in traditional music, including the Wren Boys.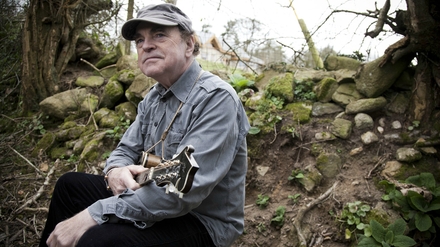 Roots Freeway, 10pm
Niall Toner has the best in Irish Roots but we also head to the Appalachians to hear the best it has to offer.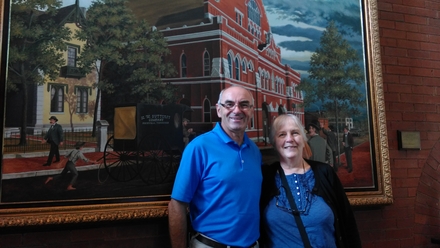 Country Time Goes to Nashville, 11pm
Sandy Harsch (above with producer Aidan Butler) and Country Time went to Nashville for the Country Music Awards, we hear the best of the music and the interviews from the most important date on the Country calendar.
Sunday, December 27th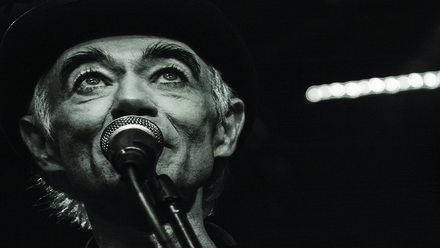 BP Fallon: A Sonic Life Adventure, 7.30pm
He has been around the music business since he first began reviewing records on Pickin' The Pops for Raidio Telefis Eireann in the '60s. Here BP Fallon recalls some of his musical highlights, including his tambourine playing with John Lennon, his time as DJ on U2's Zoo TV tour and how to live a life less ordinary. You can listen to the link below... or wait until it is live... and then it will be available to hear again on the radio player. Just search by the date in the calendar.
https://soundcloud.com/sianogorman/bp-fallon-a-sonic-life-adventure-rte
Monday, December 28th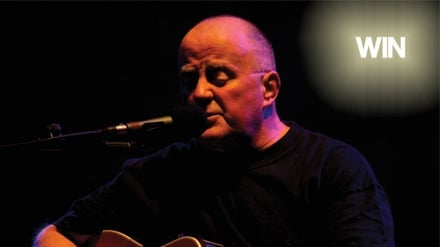 Christy Moore on Ewan MacColl, 2pm
At the end of legendary singer/songwriter Ewan MacColl's centenary year, John Murray celebrates his life and work in the company of Christy Moore.
Tuesday, December 29th
Hilde and the Refugees, 1.30pm
The story of Hilde Schramm, daughter of Hitler's architect Albert Speer, who has opened her home in Berlin to Syrian refugees. Derek Mooney goes to Berlin to meet this remarkable woman.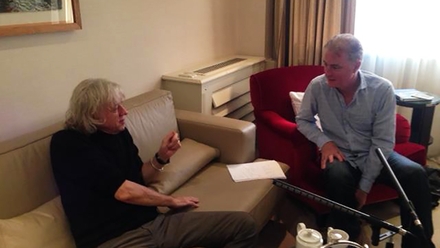 When Dave Met Bob, 2pm
Dave Fanning meets Bob Geldof to talk about the early days of the Boomtown Rats. Bob spoke for a generation when he appeared on the Late Late Show and railed against the hypocrisy and lies of the establishment. He remembers The Rats, trying the break America, being refused to play in Ireland and why the band still love playing live.
Wednesday, December 30th
The Best of the Imelda May Show, 2pm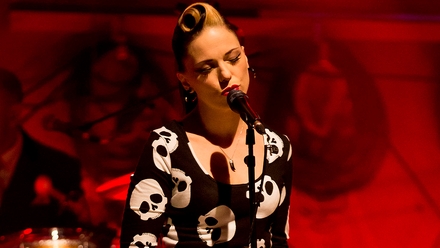 Imelda chooses some of her favourite guests on the Imelda May Show over the last year, including performances from some of the country's greatest musicians such as Kodaline, Damian Dempsey and international acts such as Lulu and Marc Almond.
Thursday, December 31st, New Year's Eve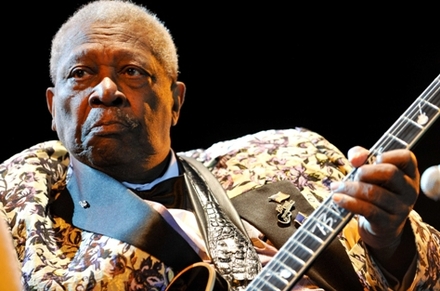 Jim Lockhart and guests Cait O'Riordan, John Keogh and Larissa Nolan discuss those musicians we have lost this year, including, among many others, BB King (above) and Cilla Black.
Friday, January 1st, New Year's Day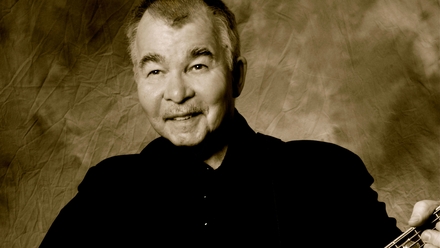 An evening with John Prine and John Creedon, 2pm
The legendary singer songwriter, John Prine, was in Ireland earlier this year to record a special interview at the US Ambassador's residence and to be interviewed by RTE Radio 1's John Creedon and to sing some of his most enduring songs in front of a live audience. The show is full of his wonderful memories of growing up in rural Illinois, stories from his childhood and songs such as Paradise came into being. Below we have linked to the intervew - but unfortualtely there is none of the wonderful music - diue to righs restrictions. Please listen live or anytime after broadcast it will be available, in full, on the Radio player. Just serach by date.
https://soundcloud.com/sianogorman/an-evening-with-john-prine