Panti Bliss hosts a late night cabaret of conversations with, and about, contemporary Ireland.
Summer 2018 Pantisocracy is back!
Episode 1 'Awesome Mná', recorded just after the historic vote in the abortion referendum on May 25th.
With guests Karan Casey, Eva O'Connor, Samantha Long, Linda Connolly, and Ciara Sidine.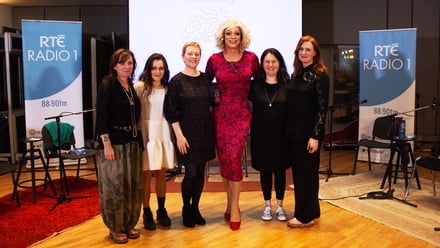 Episode 2 'The Elephants in the Room'. Panti Bliss kicks off with a moving and dark memory of her time in boarding school.
With guests Ruth McGill, Michael Harding, Amy Conroy, Ronan Brady and Jessica Traynor.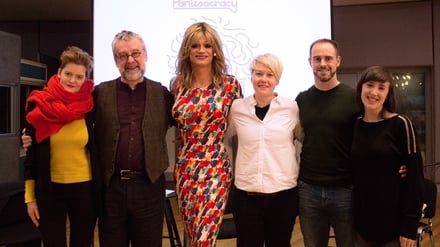 Episode 3 'Be the Change'. 'Be the Change'. In this episode of Pantisocracy host Panti Bliss shares her own experience of being HIV Positive and her work as a change advocate with Irish Aid in Asia and Africa.
With guests Conleth Kane, Dr Fiona Muclahy, Shaun Dunne, Ellie Kisyombe, Iseult Ward, Grainne Hope, David Hope.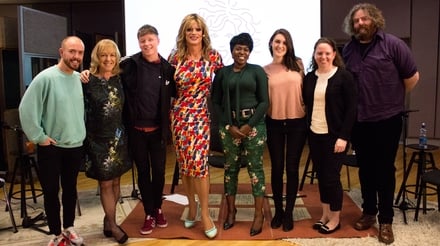 Episode 4 'Finding Your Tribe'. Panti Bliss is joined by Honor Heffernan and her partner, Trevor Knight, who perform songs from their show The Whistling Girl, along with other guests.
With guests Lewis Kenny, Katherine Lynch, Trevor Knight, Honor Heffernan.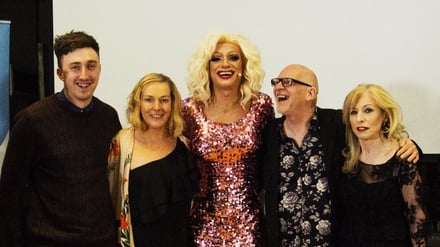 Episode 5 'The Young Are at the Gates'. Panti Bliss's guests in this episode of Pantisocracy are the next generation; young emerging voices shaping Ireland today and pushing for change.
With guests Fionnula Gygax, Sam Blackensee Ola Majekodunmi, Kerrie O'Brien, JYelloL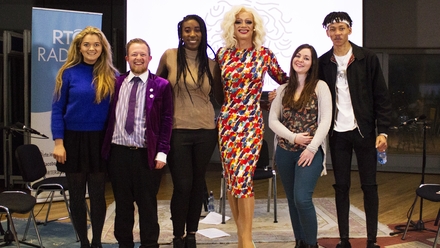 Episode 6 'Legally Gay.' 25 years after Ireland decriminalised homosexuality Panti Bliss celebrates in a show called Legally Gay and explores how Ireland stepped out of the closet.
With guests Jack O'Rourke, Tonie Walsh, Robbie Lawlor, Vickey Curtis, Izzy Kamikaze.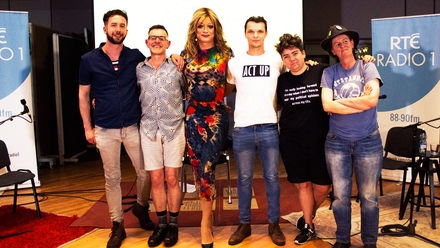 Episode 7 'Room at the Table'. Panti hosts a coversation about what makes a more open society
With guests Susie Q, Gráinne Hassett, Vukasin Nedeljkovi, Stephen Jones, Síomha.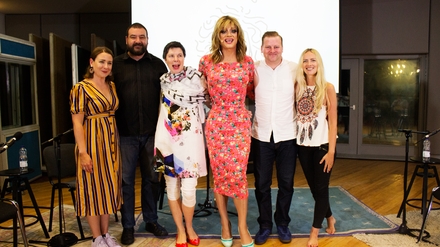 Episode 8 'Borders' Panti Bliss explores borders, both physical and psychological - what divides us and what brings us together?
With guests David Honeyford, Rita Duffy, Steafán Hanvey, Saint Sister (Morgan McIntyre & Gemma Doherty)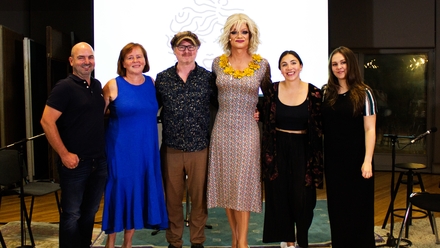 Episode 9 'Taking a Stand'. In this episode of Pantisocracy, our host Panti Bliss, who has herself been known to take a stand or two, shares her story of how what she thought was a small talk in the Abbey Theatre, the Noble Call, became a viral call of action and change.
With guests Caitriona Bergin, Frank Berry, Saoirse Long & Lisa Hannigan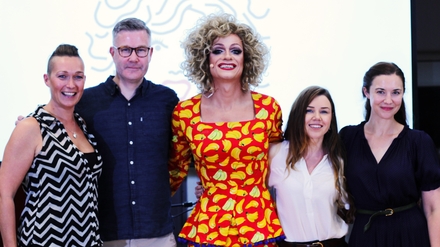 Episode 10 'The Ties that Bind' .Relationships, both family and friendship, are at the heart of the conversation in this episode of Pantisocracy and the 'cabaret of conversations'.
With guests Eithne Ní Chathain, Felicia Olusanya, Simon Cullen, Sorcha McGrath, Max Zanga, & Matt Ó Baoill,