Pantisocracy Monday 25 December 2017
Panti Bliss hosts a late night cabaret of conversations with, and about, contemporary Ireland.
Summer 2018 Pantisocracy is back!
Episode 1 'Awesome Mná', recorded just after the historic vote in the abortion referendum on May 25th.
With guests Karan Casey, Eva O'Connor, Samantha Long, Linda Connolly, and Ciara Sidine.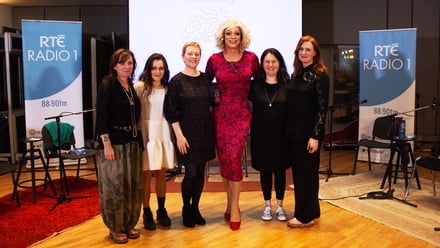 Episode 2 'The Elephants in the Room'. Panti Bliss kicks off with a moving and dark memory of her time in boarding school.
With guests Ruth McGill, Michael Harding, Amy Conroy, Ronan Brady and Jessica Traynor.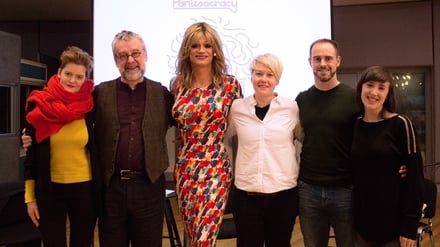 Pantisocracy, Monday 25th December 2017
Pantisocracy Christmas Special, with guests Lisa Lambe, Liam Ó Maonlaí, Colin Dunne, Doireann Ní Ghríofa and Seán Mac Erlaine.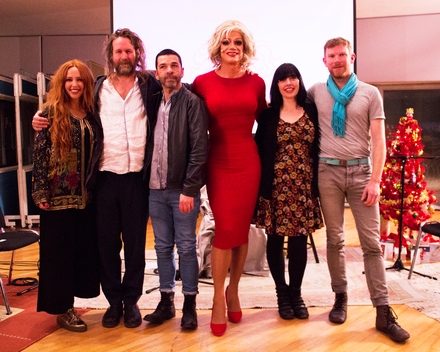 Lisa Lambe & Panti Bliss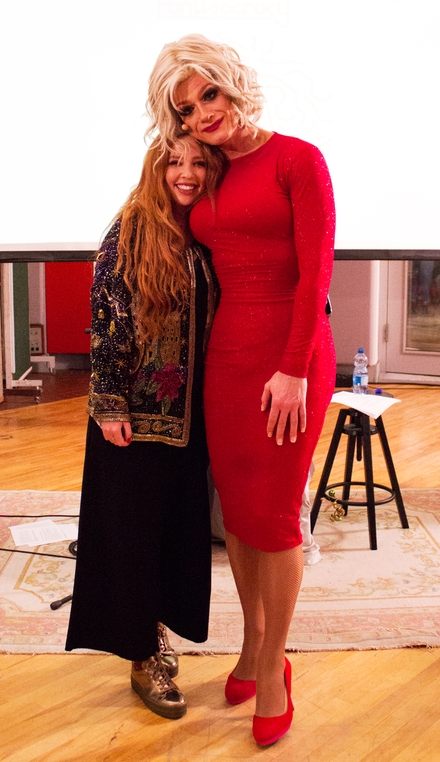 Liam Ó Maonlaí & Panti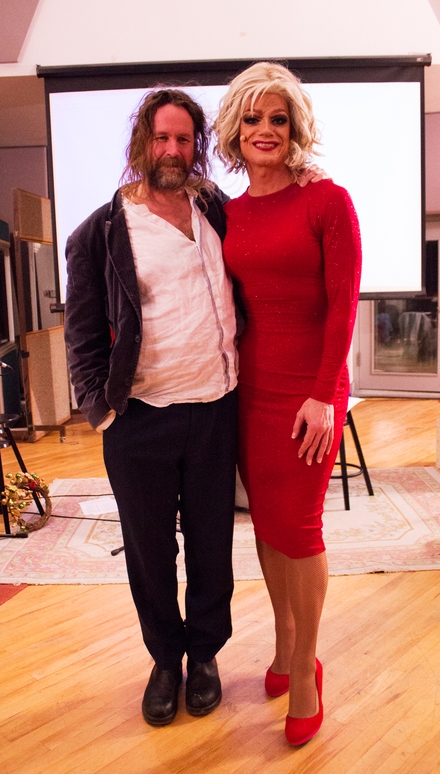 Christmas audience & guests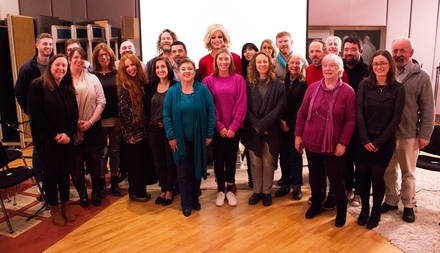 Colin Dunne & Panti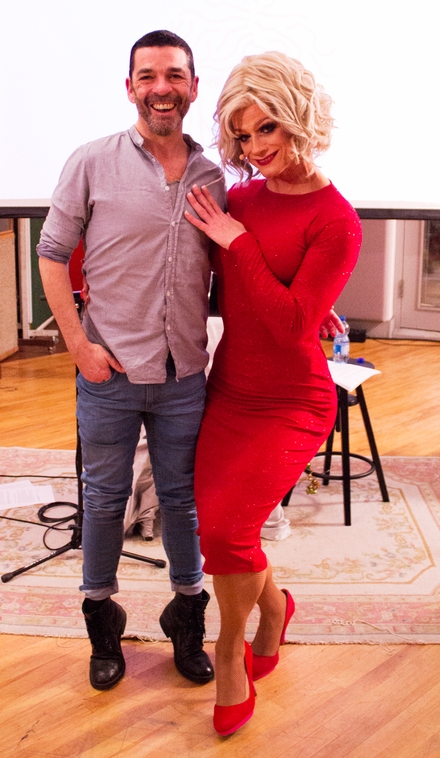 Doireann Ní Ghríofa & Panti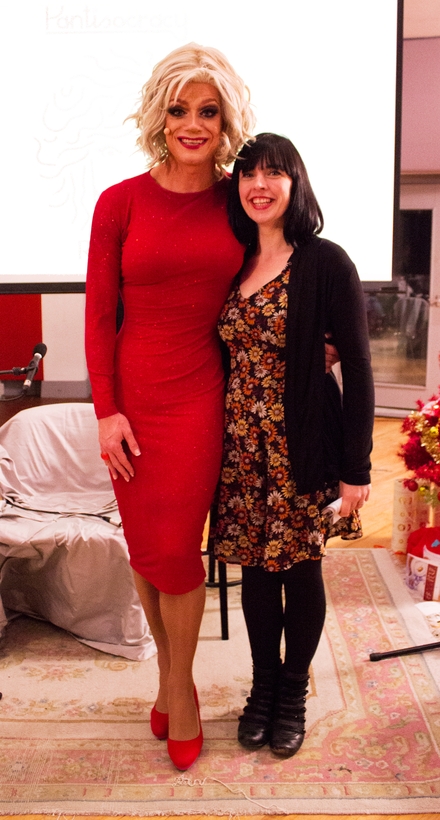 Seán Mac Erlaine & Panti