Pantisocracy Monday 24 July 2017
Panti Bliss hosts a late night cabaret of conversations with, and about, contemporary Ireland.
Summer 2018 Pantisocracy is back!
Episode 1 'Awesome Mná', recorded just after the historic vote in the abortion referendum on May 25th.
With guests Karan Casey, Eva O'Connor, Samantha Long, Linda Connolly, and Ciara Sidine.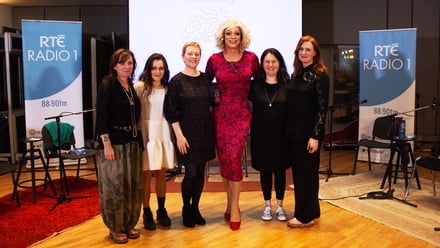 Episode 2 'The Elephants in the Room'. Panti Bliss kicks off with a moving and dark memory of her time in boarding school.
With guests Ruth McGill, Michael Harding, Amy Conroy, Ronan Brady and Jessica Traynor.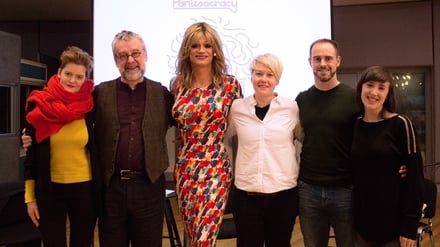 Episode 3 'Be the Change'. 'Be the Change'. In this episode of Pantisocracy host Panti Bliss shares her own experience of being HIV Positive and her work as a change advocate with Irish Aid in Asia and Africa.
With guests Conleth Kane, Dr Fiona Muclahy, Shaun Dunne, Ellie Kisyombe, Iseult Ward, Grainne Hope, David Hope.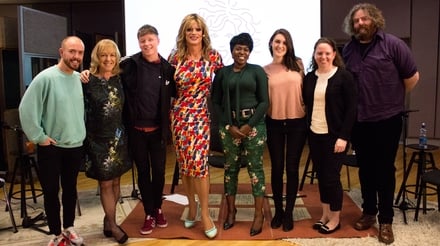 Episode 4 'Finding Your Tribe'. Panti Bliss is joined by Honor Heffernan and her partner, Trevor Knight, who perform songs from their show The Whistling Girl, along with other guests.
With guests Lewis Kenny, Katherine Lynch, Trevor Knight, Honor Heffernan.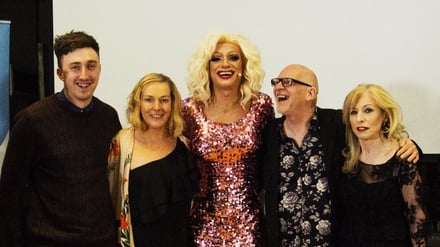 Pantisocracy, Monday 24th July
Panti Bliss is back with a new season of her cabaret of conversations. In this first episode she's talking home and identity with guests wordsmith Stephen James Smith and musicians Farah Elle, Cáit Ó Riordan and Fiachna Ó Braonáin. Stephen, a performance poet from Tallaght, shares his word 'Dublin You Are' - a hymn to his home town warts and all, while Farah Elle, a young Libyan Irish singer and songwriter performs her song 'Silk' with its unique sounds of both countries. Ex Pogues bassist Cáit Ó Riordan talks of moving between New York and Dublin and her new work playing bass with award winning poet Paul Muldoon while Hothouse Flowers Fiachna Ó Braonáin explains why Paris is his second home. Both Cáit and Fiachna perform together reuniting their former band life in PreNup named because everyone in the band was at that stage going through a divorce!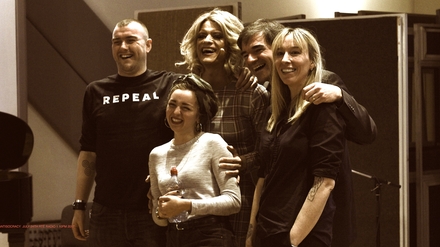 From left: Stephen James Smith, Panti Bliss, Farrah Elle, Fiachna Ó Braonáin, Cáit Ó Riordan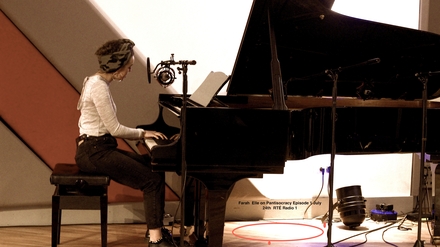 Farrah Elle performing her song 'Silk'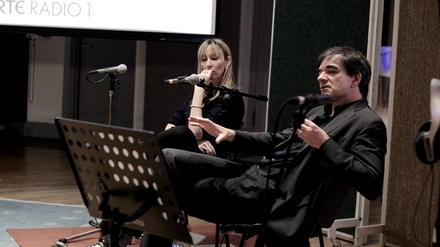 Cáit O'Riordan & Fiachna Ó Braonáín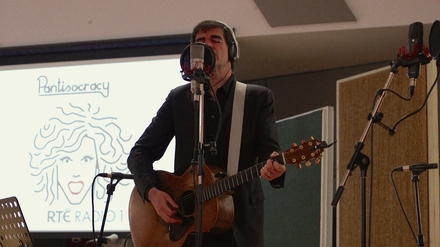 Fiachna Ó Braonáin performing his song 'Firefighter'