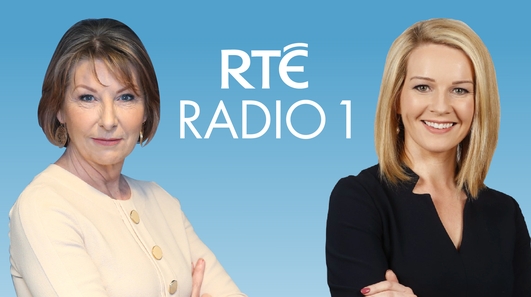 News At One
News, sport, business and interviews with Aine Lawlor and Claire Byrne.
'Mr Nobody' jailed for running Kinahan arms facility
Crime Correspondent Paul Reynolds reports
Minister Harris 'aware' of CervicalCheck IT issue on Wednesday
Health Correspondent Fergal Bowers reports
Sentencing of boys over Kriegel murder adjourned
Legal Affairs Correspondent Orla O'Donnell reports
Latest pledges from woman who wants EUs top job!
European Parliament Radio Editor Karen Coleman on the latest pledges from Ursula van der Leyen in her bid to become president of the European Commission.
World's first commercial 'plastic waste to wax' plant opens in Portlaoise
Midlands Correspondent Ciaran Mullooly
The first case of Ebola has been confirmed in the Congolese city of Goma
Peter Power, Executive Director Unicef Ireland
Funeral of Brendan Grace takes place in Dublin
Friend of Brendan Grace Fr Brian D'arcy celebrant at his funeral in Dublin this afternoon