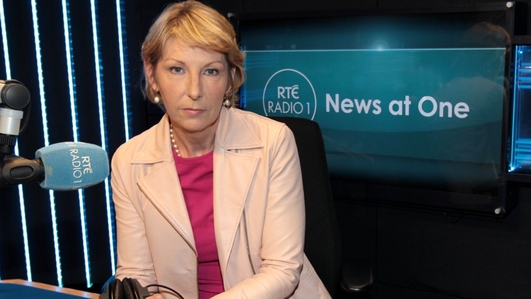 News At One
News, sport, business and interviews with Aine Lawlor.
Is today the day the Taoiseach finally names his departure date?
Justin McCarthy took the political temperature outside Leinster House this morning. Brian Dowling of our political staff gives his analysis.
Has president Trump entered impeachment territory by interfering with the FBI's Russian probe?
Suzanne Lynch Washington Correspondent of the Irish Times reports. Bob Schmuhl is political analyst and Professor of American studies at the University of Notre Dame.
Head of Road Safety Authority tackles drinks industry at a Dáil committee
Independent TD Danny Healy Ray recommends eating less if you want to avoid falling asleep at the wheel.
Additional 5,000 calls made to Women's Aid since overnight call service started
Director of the charity Margaret Martin is concerned that the severity of domestic abuse is often minimised