News At One Thursday 28 August 2014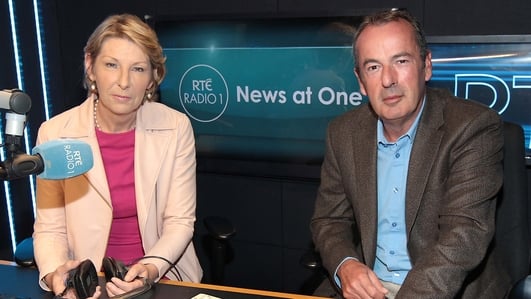 News At One
News, sport, business and interviews with Áine Lawlor and Richard Crowley.
Bank of Ireland apologises to customers whose wages were not paid into their accounts this morning - the second time in recent weeks
Property owners with 'a genuine financial difficulty' in paying the second home tax have been offered some respite.
Moscow Correspondant for the Telegraph Roland Oliphant discusses the deteriorating situation in Ukraine
Washington based Bloomberg Journalist Michael Riley explains the background to the hacking of at least five banks this month
UN special representitive on migration Peter Sutherland calls on European Commission to create a new post of Migration Commissioner
RTE's Northern Editor discusses visit to Belfast by Gary Harte to meet representatives of all the main political parties.
RTE's South East Correspondant reports from Kilkenny where locals have been protesting near the site of a multi million euro bridge