News At One Tuesday 19 August 2014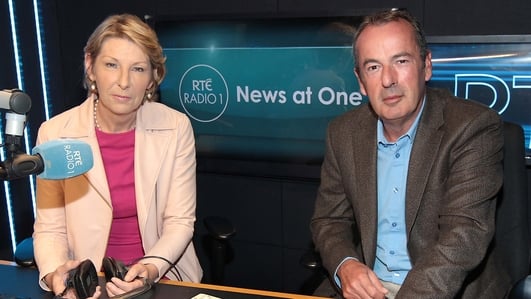 News At One
News, sport, business and interviews with Áine Lawlor and Richard Crowley.
The Irish Family Planning Association says all clients attending for pregnancy counselling services receive information on all options
With a HSE inquiry underway, we discuss what facts must established with Health Journalist Priscilla Lynch
Thirty people have been arrested by Gardaí targetting the sale and supply of drugs in a sweep codenamed "Tempest"
A Senior Pastor at Wellspring Church in Ferguson, outlines how community leaders are responding to the crisis there
Vatican expert Gerry O'Connell explains that three relatives of Pope Francis have been killed in an accident in Argentina.
More on the concerns over charges levied on cash-strapped householders struggling to reduce arrears on utility bills
What's the biggest lure for tourists coming to Ireland? DCU's Tony Foley has done his research!