News At One Wednesday 13 August 2014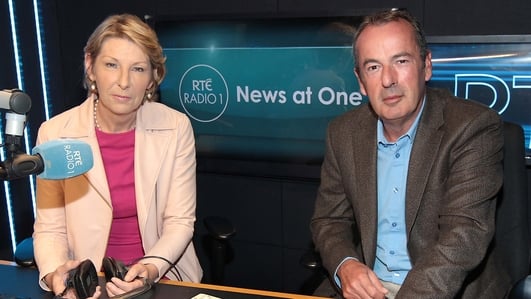 News At One
News, sport, business and interviews with Jonathan Clynch.
The Minister for Education & Skills Jan O'Sullivan discusses how the system is working and how it can be improved
The Leaving Cert results are out! RTE Correspondant Damien Tiernan spoke to students from St. Brigids Secondary School in Co. Kilkenny
Spokesperson for the International Committee of the Red Cross Ewan Watson on Russian aid convoy heading to eastern Ukraine
Ukraine denounces the dispatch of Russian humanitarian aid convoy to eastern Ukraine as an act of Russian cynicism.
Another positive economic forecast for the year ahead. So what could that mean for Octobers budget?
Fancy a move down the country? The rural resettlement programme is looking for people in Dublin seeking the chance to make a new life
Sandra Hurley from the High Court on the O'Flynn group succeeding in removing interim examiner & receivers appointed to some of company