Mooney Goes Wild Monday 14 October 2019
Robins and Noise
Most of us have been rattled and upset by noisy neighbours at some stage or other. But what about when we are that boisterous neighbour – breaching the peace in our community?
Not me, you may assert, but have you considered how the noise you generate in your everyday comings and goings could be having on local wildlife?
A new study from Queen's University, Belfast shows that noisy environments caused by human activity could have a devastating effect on birds. The research looks at how man-made noise caused by traffic can mask signals between robins, hampering their ability to communicate with each other through song.
When a robin hears a complicated song from another robin, they know that bird is aggressive and respond quickly with their own song. But this study shows that robins do not respond as fast when there is background interfering noise -- which could lead to unnecessary fights over territory --- potentially greatly reducing bird numbers.
Dr Gareth Arnott is principle investigator in the study, and is senior lecturer at the School of Biological Sciences at Queen's University Belfast.
Whingchats - Terry Flanagan
"Standing on the shoulders of Giants" is a phrase immortalized by one of the most influential scientists of all time - Isaac Newton - in a letter to his rival, Robert Hooke, in 1676.
Being ringed by Dr. Alec Copeland (Video by Terry Flanagan)
Newton didn't originate it though – the credit actually goes to the 12th century theologian and author John of Salisbury - who wrote that sitting on the shoulders of giants : "We see more - and things that are more distant than they did - not because our sight is superior or because we are taller than they - but because they raise us up - and by their great stature - add to ours."
Whinchat just before release. (Photo by Terry Flanagan)
According to the 2018 Global Competitiveness Report – Ireland currently sits in 24th place out of 140 countries for spending in the area of Research and Development (as a percentage of Gross Domestic Product – or GDP)
Whinchat being ringed. (Photo by Terry Flanagan)
At any one time – it's estimated that there are about 7,000 full-time students here researching on PhD programmes – with a further one thousand engaged in researching masters. I think it's safe to say that each and every one of them are standing on the shoulder of giants - using the understanding gained by major thinkers from the past - to make intellectual progress into the future. In our new series "On the shoulders of Giants" with MOONEY GOES WILD Biologist Terry Flanagan – we look at some of this ground-breaking research.
Aimeé Grey (Photo by Terry Flanagan)
Aimeé Grey is currently doing a PH. D study on Whinchats in University College Dublin's School of Agriculture and Food Science. The Whinchat is a small bird which winters in Africa and arrives in Ireland in early summer. Their numbers have been dropping recently and there are only about 200 pairs left in here.
Aimeé's research is funded by the Irish Research Council – and she's been working on her thesis - on the Shannon Callows - since 2016. Terry Flanagan joined her there.
Second Chance Archive
Have another chance to hear some of our Mooney Goes Wild programmes uncovered from the RTÉ Radio 1 archive. Click the links below for more information.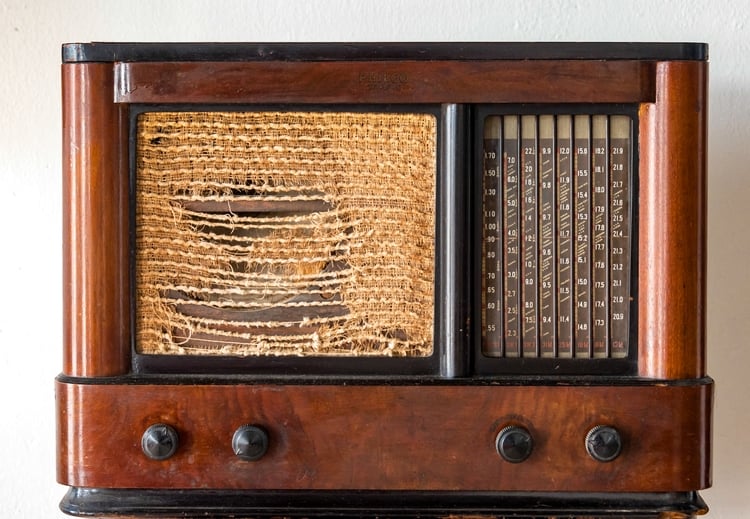 The Dance of the Cuckoos - Mooney Goes Wild Special
The Blue Whale - Mooney Goes Wild Special
Feathers - Mooney Goes Wild Special
Bergen Whale - Mooney Goes Wild Special
Sparrows - Mooney Goes Wild Special
Wildlife Film Makers - Mooney Goes Wild Special
The Common Swift - Mooney Goes Wild Special
E-mail: mooney@rte.ie Facebook: facebook.com/rtenature Twitter: @NatureRTE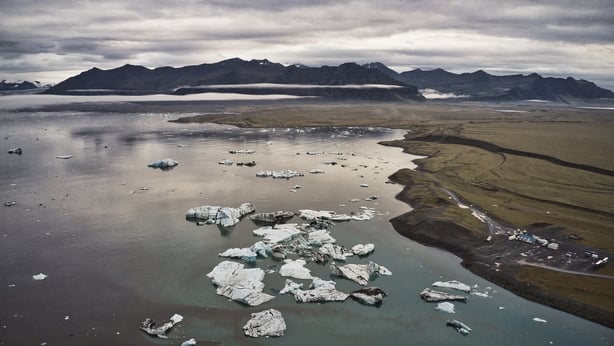 Ireland and Climate Change: Are we up for it? Professor John Sweeney - Maynooth University
When the countries of the world assembled for the now famous Rio Earth Summit in 1992 to adopt the United Nations Framework Convention on Climate Change, they undertook to take the necessary steps to prevent 'dangerous' climate change. Defining what was dangerous proved a difficult task, however, and largely as a result of the European Union's prodding, a value of 2oC warming above pre-industrial times was generally adopted as the criterion. Gradually the rest of the world fell into line with this, except the Small Island Developing States of the Indian and Pacific Oceans. For them this was something that would have condemned their island homes to submergence beneath the rising sea. So when the Paris Agreement emerged in 2015, it had a nuanced objective: "to hold increases in global temperatures to well below 2 °C and pursue efforts to limit increase to 1.5 °C." To flesh out what the 1.5oC target would actually mean, the Conference asked the Intergovernmental Panel on Climate Change to produce a Special Report, which they did in October of last year.
The report confirmed that significantly greater climate problems would be experienced at a warming of 1.5oc compared to the present day, even though we have already warmed by 1oC over pre-industrial levels. These would include increases in extremes of heat and heavy rainfall events in several regions, accompanied by more frequent and more intense droughts. But most worrying was the realisation that the remaining carbon budget to avoid this warming would only last for a decade or two at the current rate of greenhouse gas emissions. After this budget was exhausted the carbon would be in the atmosphere for a century or more. Globally, emissions needed to fall by 45% on 2010 levels by 2030. It was this realisation that galvanised many groups and energised many individuals around the world, culminating in the mass protests we see around us. This was true, even in an Ireland whose compliance with its international obligations are failing miserably and its laggard status approaching the level of a national shaming. As a developed country with historical responsibility, we should be bearing more of the burden of tackling this problem than most other countries. Instead our per capita emissions are 50% higher than the EU average and place us as the second worst contributor to climate change on a per capita basis within the EU. The recently released 2018 figures confirm we are now 5M tonnes of greenhouse gas emissions over the limit we agreed solemnly with our EU partners over a decade ago.
At the same time as we declared a climate emergency in Ireland this year we also declared a biodiversity emergency. This was in recognition that Ireland was also experiencing serious threats to its species and habitats, partly due to climate and also a number of other drivers, such as agricultural intensification. Another UN report in spring 2019 confirmed that human actions are now threatening more species with global extinction than ever before. The current rate of species extinction is 10-100 times higher than it has averaged over the past 10 million years. Around 1 million species already face extinction, many within decades.
In Ireland, our peatland, coastal marsh and mountain habitats are particularly at risk. 29 different bird species and 120 species of flowering plants are in serious decline. Some bird species such as the Corn Bunting and Corncock have become extinct. Others such as the Curlew have been decimated and many species such as the pearl mussel, bumblebee, barn owl and marsh fritillary butterfly face serious threats. At the same time invasive species are moving into newly favourable ecological niches providing additional competition and stress to native species.
Ireland has warmed by 0.5oC over the past 30 years and is likely to warm by a similar amount over the next 2-3 decades. This will have impacts on our growing season, making crops like maize much more feasible to grow. However, projected changes in rainfall are likely to be the main climate change problem Ireland will face. Already we are seeing an increase in intense rainfall events. Increased winter flood problems will result and the government will need to find €1B of taxpayers' money to protect against future events. Winter storms are also likely to become more problematical. Winter 2013/14 was the stormiest winter in Ireland for at least 143 years. Winter 2015/16 was the wettest winter on record over half of Ireland. Former hurricanes such as Ophelia and Lorenzo pose additional late autumn threats which are likely to increase as the Atlantic warms and summer droughts will bring their own difficulties for agriculture and municipal water supplies. All in all, it is changing weather extremes which will bring the message of climate change home to Irish people and instil in them the urgency of playing a constructive role in international negotiations.
Conscious that it their legacy that is under threat, young people have been in the vanguard of protest. The 'Fridays for Future' schools protest has taken up the baton of Greta Thunberg who has become the icon that communicates the reality of climate change more effectively than a hundred graphs and tables. Armed with the factual knowledge of the Green Schools, it is to these inspirational leaders that the rest of society must now turn. The time for tinkering around the edges with excuses about efficiency or identifying 'low hanging fruit' on the basis of economic cost benefit curves is now over. The problem is now an ethical one of intergenerational equity, one where scientists can no longer be labelled 'alarmists' but rather 'realists'. In an emergency the unthinkable has to be considered and Ireland is now at a crossroads where the next decade will determine what legacy we leave to the next generation. It's an awesome responsibility. Are we up for it or not?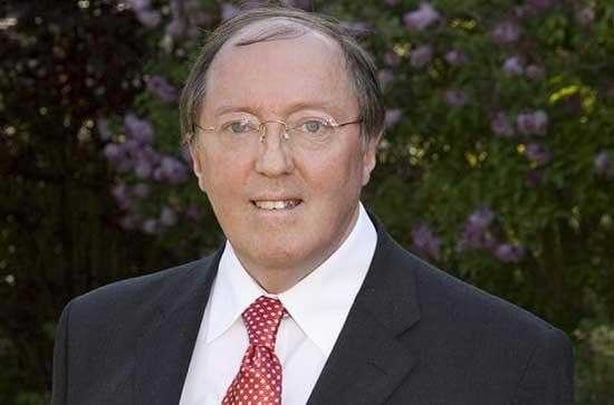 Professor John Sweeney is Ireland's foremost climatologists and was a lecturer at Maynooth University's Geography Department for 40 years until his recent retirement. Over the past 30 years he has published approximately 60 scientific papers and edited and co-authored texts on various aspects of climatology and climate change in Ireland.
Hedgerows
Statement from BirdWatch Ireland, Thurs Feb 28th 2019:
BirdWatch Ireland wishes to remind the public, local authorities and contractors that hedge-cutting is NOT permitted between 1st March and 31st August inclusive, except in the case of any of the derogations permitted under the Wildlife Act 1976, as amended. The Heritage Act 2018 gives the Minister for Culture, Heritage and the Gaeltacht the power to make certain changes to these dates, but it is important to note that, as yet, the Minister has not done so. As a result, the usual dates when hedge-cutting is prohibited currently remain unchanged.
It is an offence to 'cut, grub, burn or otherwise destroy hedgerows on uncultivated land during the nesting season from 1 March to 31 August, subject to certain exceptions'. For more information, click here. To read the Heritage Bill 2016, as passed by Dáil Éireann on July 5th 2018, click here. To read the Heritage Act 2018, click here.
To contact your local wildlife ranger, click here for contact details. To read the Wildlife (Amendment) Act 2000, click here.
Caring For Wild Animals
Please note that many species of mammals, birds, invertebrates etc... are protected under law and that, even with the best of intentions, only someone holding a relevant licence from the National Parks & Wildlife Service should attempt the care of these animals. For full details, please click here to read the NPWS Checklist of protected & rare species in Ireland. If you are concerned about a wild animal, please contact your local wildlife ranger - click here for details.
IMPORTANT NOTICE
Please DO NOT send any live, dead or skeletal remains of any creature whatsoever to Mooney Goes Wild. If you find an injured animal or bird, please contact the National Parks & Wildlife Service on 1890 20 20 21, or BirdWatch Ireland, on 01 281-9878, or visit www.irishwildlifematters.ie