Mooney Goes Wild Monday 9 July 2018
Second Chance Sundays
Over the coming weeks, we'll be giving you another chance to hear some of our Mooney Goes Wild programmes uncovered from the radio archive here in RTÉ. Please tune into RTÉ Radio 1 Sunday nights at 6pm. Click the links below for more information.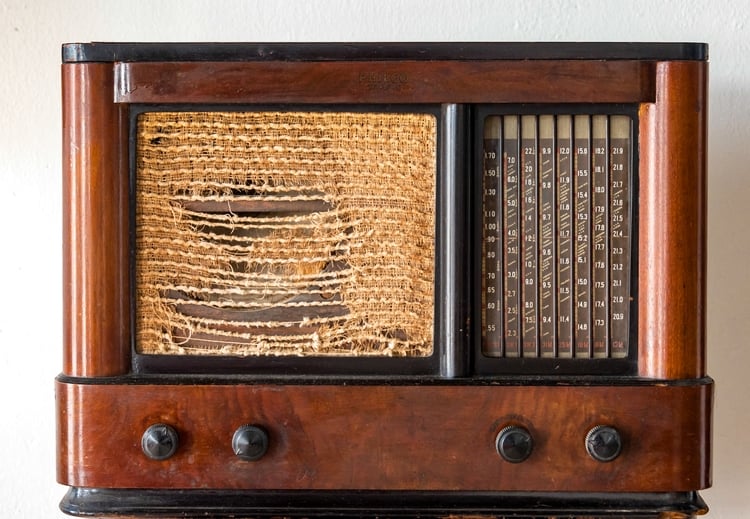 24th March 2019, (6pm), The Dance of the Cuckoos - Mooney Goes Wild Special
31st March 2019, (6pm), The Blue Whale - Mooney Goes Wild Special
07th April 2019, (6pm), Feathers - Mooney Goes Wild Special
14th April 2019, (6pm), Bergen Whale - Mooney Goes Wild Special
21st April 2019, (6pm), Sparrows - Mooney Goes Wild Special
28th April 2019, (6pm), Wildlife Film Makers - Mooney Goes Wild Special
05th May 2019, (6pm), The Wren (More Detail Soon) - Mooney Goes Wild Special
Email: mooney@rte.ie Facebook: facebook.com/rtenature Twitter: @NatureRTE
Fish In Hot Weather
While we're all basking in the glorious sunshine of this incredible heat wave, do spare a thought for our wildlife and the impact which these soaring temperatures are currently having on them throughout the country.
We all know that it's important to leave out some water for our feathered friends but what about our marine creatures, such as the fish in our lakes, canals and rivers – how are they faring right now?
Lower water levels and warmer temperatures can lead to fish kills. Water holds less oxygen as it warms up and hundreds of fish were suffocated by the increased algae.
Just yesterday in the newspapers, we saw a photograph of Aasleagh Falls on the Galway / Mayo border. This glorious waterfall was famously featured in the movie The Field, but it's now been practically reduced to a stream!
From the banks of The Royal Canal near Leixlip in Co.Kildare, Terry Flanagan spoke with Dr. Greg Forde, Head of Research and Development at Inland Fisheries Ireland...
If you'd like to report fish in distress, Inland Fisheries Ireland has a 24 Hour Hotline on 1890 34 74 24 or 1890 FISH 24.
They'll continue to monitor water bodies for any signs of distressed fish in shallow water, but will be able to react more quickly to timely reports received.
Elephant Communication
It's possible that elephants could be using long-distance communication to survive. As elephants walk across the earth, their footstep produce sounds that vibrate through the ground, and these vibrations could be detected by other elephants some distance away, passing vital information such as the whereabouts of a mate, but also potential dangers such as distant incoming thusmai… or even ivory poachers.
Researchers from Oxford University and Save The Elephants worked together to study the tremors that their movements send through the ground.
Professor Tarje Nissen-Meyer of Oxford University was part of the team who carried out the work in Kenya's Samburu National Reserve. Tarje talked about the research with Derek.
Hedgerows
Statement from BirdWatch Ireland, Thurs Feb 28th 2019:
BirdWatch Ireland wishes to remind the public, local authorities and contractors that hedge-cutting is NOT permitted between 1st March and 31st August inclusive, except in the case of any of the derogations permitted under the Wildlife Act 1976, as amended. The Heritage Act 2018 gives the Minister for Culture, Heritage and the Gaeltacht the power to make certain changes to these dates, but it is important to note that, as yet, the Minister has not done so. As a result, the usual dates when hedge-cutting is prohibited currently remain unchanged.
It is an offence to 'cut, grub, burn or otherwise destroy hedgerows on uncultivated land during the nesting season from 1 March to 31 August, subject to certain exceptions'. For more information, click here. To read the Heritage Bill 2016, as passed by Dáil Éireann on July 5th 2018, click here. To read the Heritage Act 2018, click here.
To contact your local wildlife ranger, click here for contact details. To read the Wildlife (Amendment) Act 2000, click here.
Caring For Wild Animals
Please note that many species of mammals, birds, invertebrates etc... are protected under law and that, even with the best of intentions, only someone holding a relevant licence from the National Parks & Wildlife Service should attempt the care of these animals. For full details, please click here to read the NPWS Checklist of protected & rare species in Ireland. If you are concerned about a wild animal, please contact your local wildlife ranger - click here for details.
IMPORTANT NOTICE
Please DO NOT send any live, dead or skeletal remains of any creature whatsoever to Mooney Goes Wild. If you find an injured animal or bird, please contact the National Parks & Wildlife Service on 1890 20 20 21, or BirdWatch Ireland, on 01 281-9878, or visit www.irishwildlifematters.ie