Mooney Goes Wild, Sunday March 25th 2018
Back from the Brink is a one-hour programme that plans to celebrate the hard work, dedication, and commitment of conservationists who are striving to save endangered species from extinction. Here, Derek Mooney discusses this unique, pan-European natural history event.
I've been working in natural history broadcasting for over 30 years now. In that time, I've seen some truly wonderful sights, but I've also seen first-hand the problems that wildlife is facing, both in Ireland and around the globe. There has been a growing awareness amongst the general public, particularly in the last few years, of the threats to our environment and biodiversity.
In many ways, this has been long overdue, but I'm also aware that for a lot of people the current state of our planet can seem overwhelming, even depressing. We are increasingly bombarded by tales of doom and gloom. Issues like climate change and animal extinction are too often made to seem insurmountable, as though tragedy is a foregone conclusion, but that's simply not true. It's not too late to help nature.
We need to find a way to bring some much-needed optimism back into the conservation. That's definitely what attracted me most to Back from the Brink. Through my work over the years on Mooney Goes Wild, in particular, I have met thousands of dedicated scientists and conservationists out there, fighting hard to save endangered species and working miracles. By telling some of their stories, I thought we could inspire people and show that there is every reason for hope.
Nature is resilient, and if given a chance it can recover from all sorts of abuse. It was once thought that the Red Kite, a stunning bird of prey, was lost forever from Irish skies, shot and poisoned to extinction. To see dozens of them now flying over the Co. Wicklow countryside again, all thanks to the dedication of people who simply weren't prepared to give up, was a humbling and inspirational experience.
The same goes for the enormous efforts that I witnessed to safeguard the growing populations of Wolves in Italy, Brown Bears in Spain and Eurasian Beavers in The Netherlands, to give a few key examples from the programme. Perhaps the most sobering part for me personally was seeing the dramatic effects that climate change has wrought on the Swiss Alps, where glaciers are rapidly melting and high mountain habitats are disappearing, along with the unique animals that live there. Even then, against all the odds, people are fighting back.
Back from the Brink is not just a story about animals. At its core, it's really a story about people. We, humans, have caused our planet's problems, but people are also the key to fixing them. Literally every conservationist I interviewed for the programme spoke with such passion about their work, coupled with an unshakeable belief that what they were doing was utterly worthwhile, and I think that shines through on the screen. It must do because even the production crews, and there were many across Europe, not least our own team here in Ireland, headed by Colm Crowley from RTÉ Cork and scientific advisor Niall Hatch, were totally dedicated to this project.
We want to empower as many of those viewers as possible, and to reinforce the truth that every single one of us can play a role in saving endangered species and the wider environment. It's not just about doing your bit – it takes much more than a bit, it takes a lot! – but about understanding that we need to accept fundamental changes to the way in which we live our lives. Having seen what can be achieved when the will is there, it will be well worth it, believe me.
Watch Back from the Brink at 6:30pm on Monday, 30th of December on RTÉ One.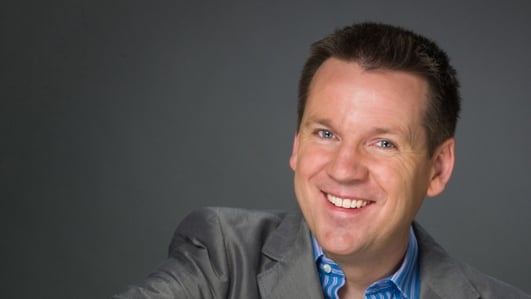 On Mooney Goes Wild tonight...
BirdWatch Ireland is the first EVER Irish finalist in the prestigious Natura 2000 Awards – and they need YOUR vote! Niall Hatch tells us more about their nomination for the remarkable Roseate Tern project. As the country's Lepus Timidus Hibernicus population continues to decline, Terry Flanagan goes in search of the Mad March Hare. Eanna ni Lamhna learns how the evolution of wildlife in cities is happening more quickly and strangely than Darwin could ever have dreamed. And sad news this week as Sudan, the last Male Northern White Rhino, dies, we ask - what hope now for the species?
Mooney Goes Wild - Programme Podcast 25/03/18
On MGW tonight: Roseate Tern Project Nominated For Natura Award; Mad As A March Hare!; Darwin Comes To Town: How The Urban Jungle Drives Evolution; Death Of Sudan, Last Male Northern White Rhino... www.rte.ie/mooney
Roseate Tern Project Nominated For Natura Award
BirdWatch Ireland's Roseate Tern conservation project has been running on tiny Rockabill Island, off the coast of Skerries in north Co. Dublin, for 29 years. Thanks to that hard work, Rockabill now hosts the largest Roseate Tern colony in Europe, with over 1,600 pairs. The dedication of BirdWatch Ireland staff and volunteers has brought the species back from the brink of extinction as a European breeding bird.
The project has made it through to the final of the prestigious Natura 2000 Awards - something no other Irish initiative has ever achieved. Niall Hatch, Development Officer with BirdWatch Ireland met Derek at the BWI East Coast Nature Reserve in Wicklow to explain more...
To cast your vote for the Rockabill Tern project to win the EU Citizens' Award, visit http://natura2000award-application.eu/finalist/3188.
The last time that Derek visited Niall at the BWI East Coast Nature Reserve, it was to view the visiting Glossy Ibis birds - and those birds were still there this week!
Press Release From BirdWatch Ireland
Roseate Tern conservation project on Dublin island nominated for major EU environmental prize: public urged to vote
An exciting Irish project to conserve the Roseate Tern, one of Europe's rarest and most beautiful seabirds, led by BirdWatch Ireland and supported by the National Parks and Wildlife Service and the Commissioners of Irish Lights, has reached the final of the European Union's prestigious Natura 2000 award competition.
The Irish Roseate Tern Conservation Project, based on tiny Rockabill Island off the coast of north Co. Dublin, is the only Irish nominee amongst the 25 finalists. A jury of experts will evaluate the projects and decide who will be the winner in five of the award categories: the winner of the sixth will be decided by public vote.
BirdWatch Ireland is now urging the Irish public to show its support by voting for the Rockabill project to win the "EU Citizens' Award". The award will go to the finalist that receives the highest number of public votes.
This is the first time that a project from Ireland has reached the final. For almost 30 years, the Roseate Tern Conservation Project, led by BirdWatch Ireland, in partnership with the National Parks and Wildlife Service, has operated on Rockabill, a small island off the Coast of Dublin, which supports almost half of the European population of the beautiful and rare Roseate Tern. Through continuous wardening, managing the breeding habitat and providing secure nest boxes for breeding, the best possible conditions for successful nesting are created. Ongoing research is also a key part of the work, examining feeding regimes and chick growth rates. The result has been a remarkable increase in the Roseate Tern population, from just 152 pairs in 1989 to 1,603 pairs in 2017.
Dr. Stephen Newton, Senior Seabird Conservation Officer with BirdWatch Ireland, stated: "BirdWatch Ireland is extremely proud of the success of the Roseate Tern conservation project and is thrilled to have reached the final of the prestigious Natura 2000 award. Rockabill Island is now the most important source for these gorgeous birds in Europe and is now playing a major role in naturally restocking other colonies in Britain and France. We would be delighted if people all across Ireland would show their support for nature by voting for us to win the prestigious EU Citizens' Award".
The Natura 2000 award recognises excellence in the management of these sites and pays tribute to all who are working tirelessly to protect Europe's most precious wildlife. There are five categories, including Conservation and Socio-Economic benefits, plus a sixth special award, the European Citizens Award, which is open to public vote. This category helps raise awareness about Natura 2000 and every year it becomes more popular. Last year, the Citizens Award was won by a project to save the Iberian Lynx, which attracted 6,000 public votes.
Voting closes on 22nd April – please register your support for the project through the EU Citizens' award page http://natura2000award-application.eu/finalist/3188 or through the BirdWatch Ireland website: www.birdwatchireland.ie.
Mad As A March Hare!
A few weeks ago we featured a story about the abundance of hares at Dublin Airport and how they're being trans-located to more appropriate habitats. But whilst their population might be thriving round the runways, their numbers elsewhere in the country are dwindling - so we thought we should take a closer look at Ireland's oldest mammal - which dates back 28,000 years.
Photo: Karina Dingerkus
And what better time to do it - as we are (after all) in the month of the "Mad March Hare"! That expression derives from the odd behaviour displayed by male hares during their breeding season, when they box each other, jump vertically for seemingly no reason and generally display abnormal behaviour – a wonderful sight to behold if you've ever been lucky enough to encounter it.
Mooney Goes Wild reporter Terry Flanagan travelled to Co. Mayo in the hopes of doing just that, and early last Sunday morning, he met up with Dr. Karina Dingerkus an Ecologist and co-founder of the ecological consultancy Giorria Environmental Services, who wrote her PhD on 'The ecology and distribution of the Irish hare'...
To read Karina's blog, complete with stunning photographs, visit murtaghsmeadow.wordpress.com.
Darwin Comes To Town: How The Urban Jungle Drives Evolution
Now you may remember a couple of weeks ago we spoke about how peregrine falcons are increasingly moving into Irish towns and cities. In fact in 2015 a pair of endangered peregrine falcons nesting on the Poolbeg chimneys in Dublin successfully hatched two chicks. It's believed now that as larger portions of the world's landmass become urbanised, animals are becoming increasingly resourceful – carving out new niches for themselves amongst the asphalt and steel. In Sendai in Japan, carrion crows have learnt to crack open their favourite nuts by dropping them carefully under the wheels of moving cars. In Mexico City sparrows and finches appear to understand that nicotine acts as an insecticide, and line their nests with cigarette butts to keep mites at bay - whilst in Puerto Rico, city lizards are evolving feet that better grip urban surfaces like concrete.
Charles Darwin's visit to the Galapagos Islands in 1835 helped him to develop his theory of natural selection and led to his investigation of evolutionary change, which he published in his famous book On The Origin Of Species. It drastically and controversially altered the scientific view on the biological origins of life. Now a new book, Darwin Comes To Town: How The Urban Jungle Drives Evolution, examines how animals are adapting in the most extraordinary and innovative ways.
Left: Eanna ni Lamhna; right: Menno Schilthuizen (photo: @schilthuizen)
Eanna ni Lamhna recently spoke to its author, Menno Schilthuizen, to find out more about how evolution in cities is happening far more rapidly – and strangely – than Darwin could ever have imagined...
Darwin Comes To Town: How The Urban Jungle Drives Evolution, by Menno Schilthuizen, is published by Quercus; the RRP is £14.99 and the ISBN is 9781786481092. For more information about the book, click here.
Death Of Sudan, Last Male Northern White Rhino
You'll no doubt have heard the sad news this week that Sudan, the world's last surviving male northern white rhino, has died:
45 year old Sudan lived at the Ol Pejeta Conservancy in Kenya - and was reluctantly put to sleep by vets there on Monday after painful, age-related health issues. His death leaves only two females of the subspecies alive in the world now - his daughter and his granddaughter.
Rhinoceroses - of which there are five species - are the second-largest land mammal after elephants. The white rhinoceros consists of two sub-species: the southern white rhino and the much rarer and critically endangered northern white rhino. Hope for preserving the northern white rhino now lies in developing in vitro fertilisation (IVF) techniques with the use of semen and eggs, which have been stored for future use.
Left: Dr. Richard Collins; centre: Sudan the Rhino; right: Jan Stejskal
Jan Stejskal is an official at Dvur Kralové Zoo in the Czech Republic, where Sudan had lived until 2009 - he's currently in Kenya, and joins us on the line this evening...
To read an interview with Jan about Sudan, click here.
Second Chance Archive
Have another chance to hear some of our Mooney Goes Wild programmes uncovered from the RTÉ Radio 1 archive. Click the links below for more information.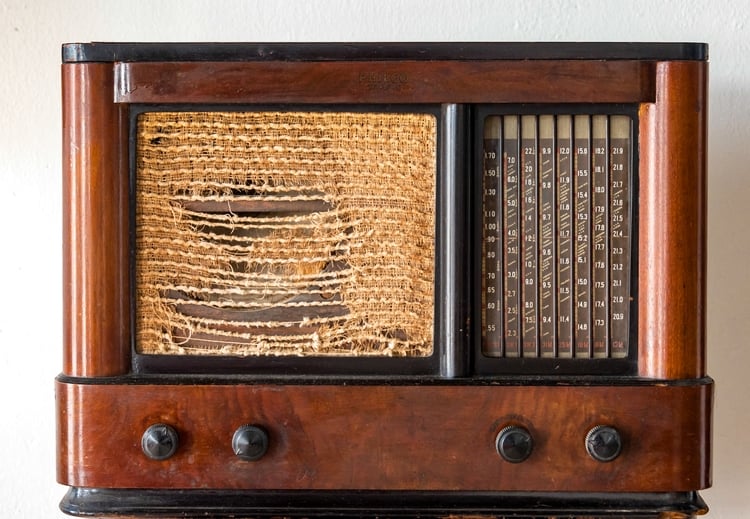 The Dance of the Cuckoos - Mooney Goes Wild Special
The Blue Whale - Mooney Goes Wild Special
Feathers - Mooney Goes Wild Special
Bergen Whale - Mooney Goes Wild Special
Sparrows - Mooney Goes Wild Special
Wildlife Film Makers - Mooney Goes Wild Special
The Common Swift - Mooney Goes Wild Special
E-mail: mooney@rte.ie Facebook: facebook.com/rtenature Twitter: @NatureRTE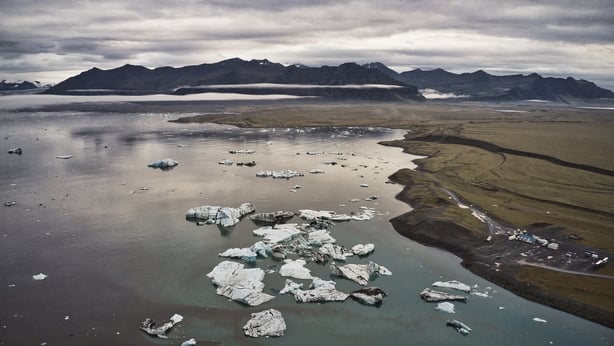 Ireland and Climate Change: Are we up for it? Professor John Sweeney - Maynooth University
When the countries of the world assembled for the now famous Rio Earth Summit in 1992 to adopt the United Nations Framework Convention on Climate Change, they undertook to take the necessary steps to prevent 'dangerous' climate change. Defining what was dangerous proved a difficult task, however, and largely as a result of the European Union's prodding, a value of 2oC warming above pre-industrial times was generally adopted as the criterion. Gradually the rest of the world fell into line with this, except the Small Island Developing States of the Indian and Pacific Oceans. For them this was something that would have condemned their island homes to submergence beneath the rising sea. So when the Paris Agreement emerged in 2015, it had a nuanced objective: "to hold increases in global temperatures to well below 2 °C and pursue efforts to limit increase to 1.5 °C." To flesh out what the 1.5oC target would actually mean, the Conference asked the Intergovernmental Panel on Climate Change to produce a Special Report, which they did in October of last year.
The report confirmed that significantly greater climate problems would be experienced at a warming of 1.5oc compared to the present day, even though we have already warmed by 1oC over pre-industrial levels. These would include increases in extremes of heat and heavy rainfall events in several regions, accompanied by more frequent and more intense droughts. But most worrying was the realisation that the remaining carbon budget to avoid this warming would only last for a decade or two at the current rate of greenhouse gas emissions. After this budget was exhausted the carbon would be in the atmosphere for a century or more. Globally, emissions needed to fall by 45% on 2010 levels by 2030. It was this realisation that galvanised many groups and energised many individuals around the world, culminating in the mass protests we see around us. This was true, even in an Ireland whose compliance with its international obligations are failing miserably and its laggard status approaching the level of a national shaming. As a developed country with historical responsibility, we should be bearing more of the burden of tackling this problem than most other countries. Instead our per capita emissions are 50% higher than the EU average and place us as the second worst contributor to climate change on a per capita basis within the EU. The recently released 2018 figures confirm we are now 5M tonnes of greenhouse gas emissions over the limit we agreed solemnly with our EU partners over a decade ago.
At the same time as we declared a climate emergency in Ireland this year we also declared a biodiversity emergency. This was in recognition that Ireland was also experiencing serious threats to its species and habitats, partly due to climate and also a number of other drivers, such as agricultural intensification. Another UN report in spring 2019 confirmed that human actions are now threatening more species with global extinction than ever before. The current rate of species extinction is 10-100 times higher than it has averaged over the past 10 million years. Around 1 million species already face extinction, many within decades.
In Ireland, our peatland, coastal marsh and mountain habitats are particularly at risk. 29 different bird species and 120 species of flowering plants are in serious decline. Some bird species such as the Corn Bunting and Corncock have become extinct. Others such as the Curlew have been decimated and many species such as the pearl mussel, bumblebee, barn owl and marsh fritillary butterfly face serious threats. At the same time invasive species are moving into newly favourable ecological niches providing additional competition and stress to native species.
Ireland has warmed by 0.5oC over the past 30 years and is likely to warm by a similar amount over the next 2-3 decades. This will have impacts on our growing season, making crops like maize much more feasible to grow. However, projected changes in rainfall are likely to be the main climate change problem Ireland will face. Already we are seeing an increase in intense rainfall events. Increased winter flood problems will result and the government will need to find €1B of taxpayers' money to protect against future events. Winter storms are also likely to become more problematical. Winter 2013/14 was the stormiest winter in Ireland for at least 143 years. Winter 2015/16 was the wettest winter on record over half of Ireland. Former hurricanes such as Ophelia and Lorenzo pose additional late autumn threats which are likely to increase as the Atlantic warms and summer droughts will bring their own difficulties for agriculture and municipal water supplies. All in all, it is changing weather extremes which will bring the message of climate change home to Irish people and instil in them the urgency of playing a constructive role in international negotiations.
Conscious that it their legacy that is under threat, young people have been in the vanguard of protest. The 'Fridays for Future' schools protest has taken up the baton of Greta Thunberg who has become the icon that communicates the reality of climate change more effectively than a hundred graphs and tables. Armed with the factual knowledge of the Green Schools, it is to these inspirational leaders that the rest of society must now turn. The time for tinkering around the edges with excuses about efficiency or identifying 'low hanging fruit' on the basis of economic cost benefit curves is now over. The problem is now an ethical one of intergenerational equity, one where scientists can no longer be labelled 'alarmists' but rather 'realists'. In an emergency the unthinkable has to be considered and Ireland is now at a crossroads where the next decade will determine what legacy we leave to the next generation. It's an awesome responsibility. Are we up for it or not?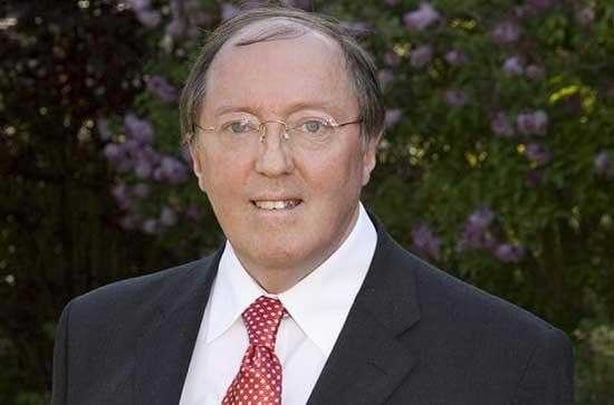 Professor John Sweeney is Ireland's foremost climatologists and was a lecturer at Maynooth University's Geography Department for 40 years until his recent retirement. Over the past 30 years he has published approximately 60 scientific papers and edited and co-authored texts on various aspects of climatology and climate change in Ireland.
Hedgerows
Statement from BirdWatch Ireland, Thurs Feb 28th 2019:
BirdWatch Ireland wishes to remind the public, local authorities and contractors that hedge-cutting is NOT permitted between 1st March and 31st August inclusive, except in the case of any of the derogations permitted under the Wildlife Act 1976, as amended. The Heritage Act 2018 gives the Minister for Culture, Heritage and the Gaeltacht the power to make certain changes to these dates, but it is important to note that, as yet, the Minister has not done so. As a result, the usual dates when hedge-cutting is prohibited currently remain unchanged.
It is an offence to 'cut, grub, burn or otherwise destroy hedgerows on uncultivated land during the nesting season from 1 March to 31 August, subject to certain exceptions'. For more information, click here. To read the Heritage Bill 2016, as passed by Dáil Éireann on July 5th 2018, click here. To read the Heritage Act 2018, click here.
To contact your local wildlife ranger, click here for contact details. To read the Wildlife (Amendment) Act 2000, click here.
Caring For Wild Animals
Please note that many species of mammals, birds, invertebrates etc... are protected under law and that, even with the best of intentions, only someone holding a relevant licence from the National Parks & Wildlife Service should attempt the care of these animals. For full details, please click here to read the NPWS Checklist of protected & rare species in Ireland. If you are concerned about a wild animal, please contact your local wildlife ranger - click here for details.
IMPORTANT NOTICE
Please DO NOT send any live, dead or skeletal remains of any creature whatsoever to Mooney Goes Wild. If you find an injured animal or bird, please contact the National Parks & Wildlife Service on 1890 20 20 21, or BirdWatch Ireland, on 01 281-9878, or visit www.irishwildlifematters.ie Oceanus: Ocean Journey
No Details
1:13