Mooney Goes Wild, Sunday February 18th 2018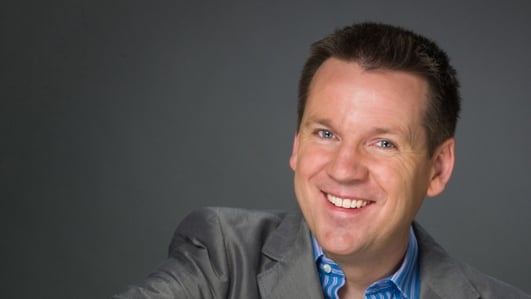 On Mooney Goes Wild tonight...
No two drummers are ever the same in the world of Woodpeckers - we discover their sophisticated art of rolls, strokes and rhythms. Professor Josep Call from the University of St. Andrews tells us about Wikie the talking Whale. And Terry Flanagan reports on some frisky swan activity on Lough Ennell... Your panel tonight: Richard Collins, Eanna ni Lamhna and Niall Hatch...
Woodpeckers' Talking Drums
We know that many birds make specific calls or songs which allow them to identify individuals, and separate them from others nearby - for example, female zebra finches can identify their mates, and king penguin chicks can pick out their parents amid thousands of birds in a colony.
From left: A Great Spotted Woodpecker (photo: Dick Coombes / BirdWatch Ireland), Richard Collins, Eanna ni Lamhna and Niall Hatch
Now, new research shows that great spotted woodpeckers communicate with "talking drums", which can identify individual birds from others in the locality. Researchers in Poland recorded the sounds of 41 woodpeckers drumming against dead tree trunks and branches. To tell us more, we're joined in studio by our panel of Niall Hatch, Development Officer with BirdWatch Ireland, zoologist Dr. Richard Collins and entomologist Eanna ni Lamhna...
To read the paper 'Vocal individuality in drumming in great spotted woodpecker—A biological perspective and implications for conservation', as discussed by Derek and the panel, click here.
Wikie The Talking Whale
If someone asked you what separates humans from other animals, one of the first things that would probably come to mind is language. It is so fundamental to human life that it's hard to imagine what life would be like without it. Our vocal cords can of course produce a large number of sounds, and tens of thousands of distinct words. Animals and birds have entirely different biological structures, which impact the way they form sounds.
Talking birds can mimic the spoken language of humans. But a new experiment has shown that something else can join the short list of creatures capable to mimicking human speech, and the implications are far-reaching.
Wikie the Killer Whale, lives in an aquarium in southern France, and has been taught to copy human words through her blowhole. Josep Call is Professor in Evolutionary Origins of Mind at the University of St Andrews in Scotland, and a co-author of the study; he joins us this evening from the University to tell us more...
Left: Wikie (photo: © Marineland); right: Professor Josep Call
For more information about Wikie and Professor Call's work, click here, and to read the paper 'Imitation of novel conspecific and human speech sounds in the killer whale (Orcinus orca)', click here.
To read Dr. Richard Collins' article for the Examiner newspaper, in which he discusses the Australian research on brown thornbills and currawongs, and the Japanese research into Japanese tits, as mentioned in the discussion, click here.
The Swans Of Lough Ennell
About 15,000 Whooper swans overwinter in Ireland every year. Having spent the summer in Iceland they make the journey south in October to see out the winter months here. One of our most important sites for Whoopers is Lough Ennell in Co Westmeath, which is a well known haven for all kinds of birds, from waders to wildfowl, and the native Mute swan is present there all year round.


Left: one of the swans on Lough Ennell; right: Terry Flanagan (l) with Derry Kilroy (r)
Earlier this week Terry Flanagan headed off to the "Lakes County", as Co. Westmeath is known, and met up with Derry Kilroy, who lives on the edge of the lake and who has been keeping a close eye on ALL the swans there...
If you'd like to learn more about the Whooper Swan, why not listen back to this Mooney Goes Wild documentary: The Whooper Swan - From Iceland To Ireland. Professor John O'Halloran is an ornithologist at UCC. In this documentary, John focuses on the Whooper swan, which is one of three species of swan that occur in Ireland along with the Mute Swan and the Bewick's swan. The documentary was produced by Derek Mooney. Click here to download The Whooper Swan - From Iceland To Ireland.
Hedgerows
It is an offence to 'cut, grub, burn or otherwise destroy hedgerows on uncultivated land during the nesting season from 1 March to 31 August, subject to certain exceptions'. For more information, click here. To read the Heritage Bill 2016, as passed by Dáil Éireann on July 5th 2018, click here. To read the Heritage Act 2018, click here.
To contact your local wildlife ranger, click here for contact details. To read the Wildlife (Amendment) Act 2000, click here.
Caring For Wild Animals
Please note that many species of mammals, birds, invertebrates etc... are protected under law and that, even with the best of intentions, only someone holding a relevant licence from the National Parks & Wildlife Service should attempt the care of these animals. For full details, please click here to read the NPWS Checklist of protected & rare species in Ireland. If you are concerned about a wild animal, please contact your local wildlife ranger - click here for details.
IMPORTANT NOTICE
Please DO NOT send any live, dead or skeletal remains of any creature whatsoever to Mooney Goes Wild. If you find an injured animal or bird, please contact the National Parks & Wildlife Service on 1890 20 20 21, or BirdWatch Ireland, on 01 281-9878, or visit www.irishwildlifematters.ie