Mooney Goes Wild, Sunday February 11th 2018
Carillonneur, Adrian Gebruers plays the Laurel & Hardy theme tune, Dance of the Cuckoos, for RTÉ Radio's Derek Mooney on the Carillon in St Colman's Cathedral, Cobh, County Cork, Ireland. Adrian's father Staf Gebruers, played this tune for Laurel & Hardy when they visited Ireland on Wednesday 9th September 1953. You can more on Mooney Goes Wild, Monday 04th of February at 10PM on RTÉ Radio 1
Four Tips For Feeding Hungry Birds In Cold Weather
This is a tough time for birds. Keen gardeners will know that their natural food source has been depleted, leaving our feathered friends struggling to find food. They need all the help they can get. Click here to read Jim Wilson's tips for feeding hungry birds in cold weather.
Email: mooney@rte.ie
Facebook: facebook.com/rtenature
Twitter: @NatureRTE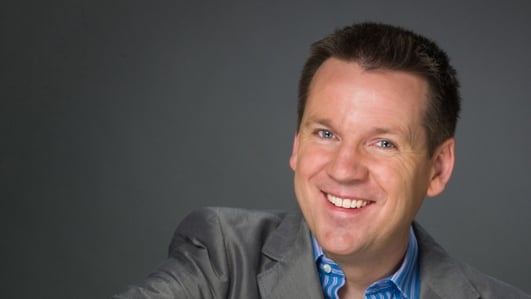 On Mooney Goes Wild tonight...
We talk to Dr Sasha Mikheyev about how the Lord Howe stick insect isn't extinct, as previously thought, as the Natural History Museum's Zoology Curator, Paolo Viscardi explains chats about why species go extinct, and what can be done to help prevent extinction loss. Ecologist Hugh Jansman tells us about Naya, who after trekking across the Netherlands, has become the first wolf recorded entering Belgium in over a century. And last week, we set Mooney Goes Wild researcher Sinéad Renshaw the task for forsaking all disposable plastic for a week - tonight, we find out how she got on! Your panel tonight: Dr. Richard Collins, Eanna ni Lamhna and Eric Dempsey...
Back From The Brink Of Extinction
According to a new report, extinction threatens 48 species living in the Irish marine environment (to read the Irish Wildlife Trust report Protecting Our Ocean's Wealth - a proposal for legal protection of threatened marine species, click here) again reminds us that the earth is in the midst of a mass extinction of life - estimated by scientists to be between 1,000 and 10,000 times higher than the natural extinction rate, according to the UN Environment Programme. Alarming statistics by any measure.
So it's good news to hear that a species which had been declared extinct has reappeared! The tree lobster – or Lord Howe stick insect - is a six-inch long lobster-esque creature which once occupied the Lord Howe island in the Tasman sea between Australia and New Zealand. That was until a steamship capsized nearby in 1918, and escaping rats swam ashore to the remote island. The stick insects became rat feed, and within a couple of years had vanished. By 1960 they had been declared extinct.
Left: the Lord Howe / Ball's Pyramid stick insect; right: Dr. Sasha Mikheyev (images courtesy of Australian National University and Mikheyev Labs)
But their story doesn't end there. Ball's Pyramid is a treacherous sheer rock cliff of an island, separated from Lord Howe by 20km of water. In 2001, scientists climbing the rocky outcrop discovered three stick insects feeding on a single scrub. Now a study of the DNA of the Ball's Pyramid stick insects, with that of the museum specimens from Lord Howe, suggests that the two are indeed the same species. The study's lead author is Dr. Sasha (Alexander) Mikheyev, a Evolutionary Biologist at Australian National University, and he joins us on the line from Australia to tell us more...
To find out more about the story of the Lord Howe Stick Insect, and plans to reintroduce it, click here, and to read Dr. Mikheyev's paper Museum Genomics Confirms that the Lord Howe Island Stick Insect Survived Extinction, click here.
From left to right: Paolo Viscardi, Richard Collins, Eanna ni Lamhna and Eric Dempsey
So why do species go extinct? Is it inevitable that all species will eventually die out - and what role does human activity play in extinction? To answer all this, Derek and the panel are joined in studio by Paolo Viscardi, Zoology Curator at the Natural History Museum in Dublin...
To read Paolo's fascinating and thought-provoking blog, Zygoma, click here.
Naya The Wolf
One of Ireland's most memorable tales of extinction is that of the wolf. In 1786 a farmer called John Watson from Ballydarton in Co. Carlow began losing sheep to a local carnivore. He hunted the predatory wolf down to its den on Mount Leinster where his wolfhounds attacked and killed it. This is the last record of a wolf in Ireland and 230 years on, the wolf has not returned to this country.
It is however enjoying a big comeback across Western Europe, where it is re-colonising former habitats. "Naya" is one of these wolves. She has travelled hundreds of kilometres, and has now become the first recorded wolf to enter Belgium in at least a century.
Left: Hugh Jansman (photo courtesy of twitter.com/hughjansman); middle: Eurasian Wolf: (photo courtesy of Marcel Langthim / Pixabay); right: Eric Dempsey
Hugh Jansman is an Ecologist and Researcher with Wageningen University in the Netherlands. He has been tracking Naya, and joins us now from Maasduinan in the Netherlands – through which Naya has recently passed...
For further information about Hugh and his work, visit his website: www.hughjansman.nl.
DOCUMENTARY: Wolf - Spirit Of The Wild (2005)
Presented by Eric Dempsey
Produced by Derek Mooney
Duration: 40:52
Click here to download and listen to this documentary
Eric Dempsey fulfils a lifelong ambition when he comes face to face with one of the world's most elusive creatures, the Wolf.
In the short time since wolves have emerged from the shadows of misunderstanding and fear, people's fascination with wolves have grown. In this documentary, Eric Dempsey examines the primal fear of the wolf that lies within many of us. Has this fear been generated by European stories like Little Red Riding Hood, or the association of wolves with Bram Stoker's Dracula. Or is there another reason?
Eric looks at the history of wolves in Ireland, from the ancient fossil records to more modern times, and looks at the place the wolf has in Irish mythology. Travelling to Germany, he discovers the status of wolves and the threats they face in Europe and across the world. He also discovers that mans best friend, the dog, is in fact a direct descendant of the wolf - the wolf in the living room! In Germany he also comes face-to-face with captive wolves and speaks with wolf experts on the habitats and behaviour of wild wolves. Finally, Eric makes a journey of discovery to the mid-western United States in search of wild wolves.
There, he experiences wolves first hand, hearing the haunting sounds of wolves howling across the snow covered plains of the Lamar Valley in the Yellowstone National Park at dawn. He meets both wolf experts and fans, and questions why the wolf holds such a fascination for these enthusiasts. "To look into the eyes of a wolf is to discover the spirit of the wild" says Eric Demspey.
For more information about Eric Dempsey, visit www.birdsireland.com.
A Week Without Plastic
On last week's show, we spoke to Arlene Finn of Galway City Council about the challenge they had issued to people in the area to try living without plastic for a whole week. The idea was to reduce the use of single-use, disposable plastic products and encourage us all to think about and maybe change our habits.
Left: Arlene Finn; right: Sinéad Renshaw
We tasked our own Sinéad Renshaw to take up the challenge and Sinéad is in studio with Derek to tell him how she got on...
Sinéad's Notes On Her Week Without Plastic
How did you get on?
Last week, I was sent a kit of items to help me in this from Arlene Finn, Green Leaf Co-Ordinator in Galway City Council, which included
2 x cloth bags (one large, one small)

1 shampoo bar of soap

1 lavender bar of soap (to replace the shower gel)

Bamboo biro and refill

KeepCup
A good way to start the week without plastic! I next made a note of what products I use – both food and non-food – on a weekly basis and was absolutely shocked at the amount of plastic involved. I had a look around for companies who sold the items I needed plastic-free, and came across one, called Minimal Waste Grocery - www.minimalwastegrocery.com. Based in Dublin, they sell a wide variety of products, from dry foodstuffs, to beauty and household goods. You can order the shopping to be delivered to you (if you live within 20km of Rathmines), or collect it for free at St. Anne's Park on a Saturday. What I liked about them was that – if ordering for delivery – on your first order, they will use either BioBags or brown paper. When these are delivered, you can give them your jars/bags, tins etc to fill up for your following order. If you collect from St. Anne's Park, the goods are supplied in brown paper bags, glass jars, or you can bring your own storage. It was extremely busy when I was there, with queues of people waiting to fill up their containers, so there is obviously a market for this type of shopping. My plan had been to drive from there to the Dublin Food Co-Op in Dublin 8, who run a similar sort of outfit, and where I would also be able to buy plastics-free fruit and veg, but whilst in St. Anne's Park, I discovered a farmer's stall (Denis Healy's Organic Farm - www.organicdelights.ie) selling the fruit and veg I was after, with no packaging.
Top left: the Galway Green Leaf items sent to Sinéad to help kick-start her plastic-free week; top middle and bottom right: a wide range of delicious fruits and vegetables from Healy's Organic Farm stall in St. Anne's Park - all plastic-free!; top right: some of the items Sinéad bought from the Minimal Waste Grocery stall in the park, including toothpaste tablets, and deodorant and washing-up in glass bottles; bottom left and bottom middle: the Minimal Waste stall, where dried goods and more can be weighed directly into the customer's own containers
Alternatives I bought:
Minimal Waste Grocery
Bamboo toothbrush (€4.80)
Toothpaste tablets (€1 for one-week supply)
Lavender & Geranium Deodorant Cream (€1.60 for 10g)
Sheet of stickers of 'green cleaning labels' (free, yippee! Available to download for free from www.roscommoncoco.ie/en/services/greencleaning)
Brown rice (32c for 100g)
Oatflakes (20c for 100g)
Washing-up liquid (€1.90 for 500ml)
Denis Healy's Organic Farm Stall
Cucumber, apples, cherry tomatoes (€7 for one cucumber, 6 apples & 2 punnets worth of cherry tomatoes)
Regular food items that included plastic packaging included, and the alternatives I used this week:
| | | |
| --- | --- | --- |
| Regular Items | Plastic-Free Alternatives | Cost Difference |
| Breakfast cereal | Bag of oatmeal bought at Minimal Waste Grocery | 92.7c-kg / €2.00/kg |
| Cartons of milk | No alternative | |
| Cucumbers | Organic at market | 59c (€2.87 in supermarket vs €7 at market for the cucumber, apples & cherry tomatoes) |
| Pack of cherry tomatoes | Organic at market | 79c |
| Bags of apples | Organic at market | €1.49 |
| Punnets of grapes | Got loose peaches from supermarket instead | Approx similar price |
| Frubes | No alternative | |
| Cheese | Went without | |
| Packs of pre-torn chicken (for salads) | Went without | |
| Baby spinach leaves | Went without | |
| Iceberg lettuce | Went without | |
| Tray of tomatoes | Went without | |
| Snacks – crisps, bars of chocolate, protein bars | Went without | |
| Bags of rice (I usually use the type where you microwave the whole bag, it's more convenient – but nearly all rice, pasta, long spaghetti etc… come in plastic bags) | Bag of rice bought at stall | €3.16/kg for pre-cooked microwavable rice / €3.20/kg at stall |
| Bottle of ketchup | Went without | |
| Ready meals | Went without | |
| Loaf of bread | Loose Tiger loaf from supermarket | Same (both 99c), but non-plastic wrapped bread went stale a lot quicker |
| Tub of margarine | Foil-wrapped slab of butter | €1.49/kg / vs €1.29/500g |
| Carton of drinking chocolate | Went without | |
Regular non-food items that included plastic packaging included, and the alternatives I used this week:
| | | |
| --- | --- | --- |
| Regular Items | Plastic-Free Alternatives | Cost Difference |
| Toothbrush | Ecobamboo toothbrush | 25c / €4.80 |
| Toothpaste | Toothpaste tablets | 99c for tube / €1 for one-week supply |
| Facewash | Soap from Galway | |
| Shower gel | Soap from Galway | |
| Shampoo | Soap from Galway | |
| Plastic comb | Wooden brush already had | |
| Deodorant | Lavender & Geranium Deodorant Cream | 79c for supermarket roll-on / €1.60 for 10g |
| Moisturiser | Switched to one in glass jar | |
| Make-up (foundation, powder, eye shadow, mascara, lipstick) | Used foundation in glass jar that already had, difficulty to find alternatives to others | |
| Hand cream | No time to source alternative | |
| Washing up liquid | Jar from stall | |
| Softener for washing machine | No time to source alternative | |
| Packs of toilet roll | Didn't need to buy any, but not sure there would have been an alternative if I did need to | |
| Packs of kitchen roll | Didn't need to buy any, but not sure there would have been an alternative if I did need to | |
How difficult was it?
Biggest obstacles to this were:
Had to be incredibly organised. On a couple of occasions, I had to do without as I'd forgotten my non-plastic alternative (getting a cup of coffee in the canteen; had to forego yoghurt I'd brought in as I'd forgotten to bring a metal spoon, and only alternatives in canteen were plastic).

Items generally slightly more expensive

Fresh food didn't last as long as plastic-wrapped food
What did you find impossible to avoid?
Milk cartons – couldn't find glass bottles of skimmed milk anywhere – either in stores, or for delivery. I buy the long-life UHT milk, 79c per litre, and we'd get through 3 litres a week, at least. If I could find a glass bottle alternative – that didn't cost any more – then I would switch to that option.

Frubes for my daughter's lunch – tubes of yoghurt that you tear open and suck out. Toyed with idea of sending in containers of yoghurts with lids, but decided the risk of the lid coming off, spilling yoghurt all over the inside of her schoolbag, outweighed being green on this one!

Very difficult to find make-up with no plastic packaging! Had one lipstick that was contained in a pencil, but still had plastic top to prevent it getting damaged

Thankfully didn't need to buy any toilet rolls over course of the week, but would have been stuck if I did! Have never seen any packs that didn't come enclosed in plastic wrapping
What did you learn from it?
Shocked at how much plastic I was using. I thought because I didn't use disposable cups, and recycled all the plastic I could, that my halo was pretty healthy, but just hadn't realised how much plastic we use without realising.

Was surprised at how many alternatives there are out there. It's a bit more pricey to go plastic-free, but not as much as I had feared. Have to be extremely organised to do it properly – cooking food in advance at weekend, using vacuum storage to make fruit and veg last longer, but definitely something to aspire to.
Will it change your habits in any way?
I'll certainly be a lot more conscious of choosing products that don't contain plastic wrapping in future – dependent on price. If the price is similar or only slightly more, I'll definitely go for the plastic-free option.

Came across Conscious Cup Campaign, which lists coffee shops that give discounts or loyalty points to people who bring their own cup

Will definitely be sticking with the new washing up liquid!

Will also use the green cleaning labels and try and make my own cleaning products

One last point – if you have any glass jars that you want to get rid of, Jen in Minimal Waste Groceries would be more than happy to accept them from you! E-mail

minimalwastegrocery@gmail.com to let her know!
So all in all, how successfully did you manage to live plastic-free?
I did pretty well, and definitely refrained from using plastic as much as possible - the big areas that I fell down in were milk cartons, single-use yoghurt sachets and make-up! Try as I might, I couldn't find a plastic-free concealer or mascara anywhere. Lots of encouragement from colleagues, friends and family, and will be carrying many of the changes on into my usual working week. Eyes opened as to the possibilities and support for going plastic-free, it was a very inspiring seven days! :-)
Hedgerows
It is an offence to 'cut, grub, burn or otherwise destroy hedgerows on uncultivated land during the nesting season from 1 March to 31 August, subject to certain exceptions'. For more information, click here. To read the Heritage Bill 2016, as passed by Dáil Éireann on July 5th 2018, click here. To read the Heritage Act 2018, click here.
To contact your local wildlife ranger, click here for contact details. To read the Wildlife (Amendment) Act 2000, click here.
Caring For Wild Animals
Please note that many species of mammals, birds, invertebrates etc... are protected under law and that, even with the best of intentions, only someone holding a relevant licence from the National Parks & Wildlife Service should attempt the care of these animals. For full details, please click here to read the NPWS Checklist of protected & rare species in Ireland. If you are concerned about a wild animal, please contact your local wildlife ranger - click here for details.
IMPORTANT NOTICE
Please DO NOT send any live, dead or skeletal remains of any creature whatsoever to Mooney Goes Wild. If you find an injured animal or bird, please contact the National Parks & Wildlife Service on 1890 20 20 21, or BirdWatch Ireland, on 01 281-9878, or visit www.irishwildlifematters.ie