Mooney Goes Wild, Sunday February 4th 2018
Four Tips For Feeding Hungry Birds In Cold Weather
This is a tough time for birds. Keen gardeners will know that their natural food source has been depleted, leaving our feathered friends struggling to find food. They need all the help they can get. Learn more about feeding birds by clicking here for tips for feeding hungry birds in cold weather.
Email: mooney@rte.ie
Facebook: facebook.com/rtenature
Twitter: @NatureRTE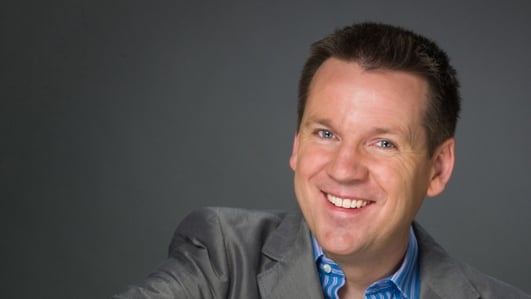 On Mooney Goes Wild tonight...
Philip McCabe, President of Apimondia, tell us about moves being made in European politics to protect our bee populations. Ornithologist Eric Dempsey is in studio to give his thoughts on a gliding starling that Derek observed. Marine biologist Rowan Byrne finds out about a new type of biodegradable wet wipe. And could you live without plastic for a week? Arlene Finn, of Galway City Council, tells us about a new challenge being issued to Galwegians to avoid single-use and disposable plastic for seven days, as Mooney Goes Wild researcher Sinéad Renshaw is tasked with undertaking the same test!
MEPs Supporting Bees
Where would we be without bees? They are arguably the most important species to our continued survival. Some argue that if bees disappeared off the face of the earth, mankind would die off in a matter of years.
We could lose all plants that bees pollinate – this amounts to 80% of the world's most eaten crops. Fruit and veg would disappear from our supermarket shelves. And that's only for starters. What would happen to the animals higher up in the food chain like cows, pigs, the diary industry etc that feed on the plants which bees pollinate?
Cotton would disappear without bees. The price of clothing would increase. Biofuel could disappear - increasing our dependence on fossil fuels. Pharmaceutical and cosmetics companies also rely on healthy bee populations. However, we are losing bees at an alarming rate through the loss of meadows, climate change, use of pesticides and so on.
Some EU countries have seen a decline in bee colonies of more than 50%. Thus, MEPs are now calling for increased support for beekeepers: the banning of harmful pesticides, more investment in developing safe bee drugs, and a clampdown on imports of fake honey. Our Beeman, Philip McCabe, is also President of Apimonida (the International Federation of Beekeepers' Associations) joins Derek, Richard, Eric and Eanna in studio tonight to tell us more...
Pictured here at Bee Week 2016 in Brussels; (i) clockwise from top left: Philip deep in conversation with HSH Prince Albert II of Monaco; (ii) Gerry Ryan (President of the Federation of Irish Beekeeper's Associations, or FIBKA - www.irishbeekeeping.ie), Eamon Magee (former President of FIBKA), Philip McCabe and Mairead McGuiness MEP, Vice President of the European Parliament; (iii) Philip with Mairead McGuinness MEP and Mariya Gabriel MEP, the organisers of Bee Week 2016; (iv) Philip addresses beekeepers, scientists, farmers, researchers, politicians and a prince, as he delivers the opening address at the European Week of Bees and Pollinators.
For further information on how the MEPs are proposing that beekeepers are better protected, click here. And if you'd like to listen back to our documentary about Philip McCabe, The Beeman, then click here!
Great Gliders
During the week, Derek was over in Birmingham in the UK. As he was sitting taking refreshment in his favourite coffee spot, Munchies, he watched starlings flying about – and was astounded to witness their gliding prowess - he reckons that he saw one glide for about 18 metres. Could that be possible? Joining Derek and the panel with his thoughts on the matter is ornithologist and author Eric Dempsey, of www.birdsireland.com...
Left; the starling that Derek witnessed 'gliding'; top right: Eric Dempsey; bottom right: Munchies
To read more about the special programme that Derek made about starlings in 2015, and to listen back, click here.
Wet Wipes
If you were listening to Mooney Goes Wild a few weeks ago, you'll have heard a special programme we did on the catastrophic impact that plastic waste is having on marine life in our oceans – when a Couvier's Beaked Whale died in Bergen, Norway, after 30 undigestible plastic bags had clogged its gastrointestinal tract, leaving little room for food. It was slowly and painfully starving to death when scientists put it out of its misery. If you didn't hear that programme, The Bergen Whale, you can click here to find out more and listen back.
Whilst cleaning up plastics in our oceans remains a priority, there's yet another scourge on the horizon. Apparently our love affair with wet-wipes is already choking both our sewers and our seas – and is set to trigger another environmental catastrophe.
Left: Rowan Byrne; right: some of the wet wipes available from Jackson Reece
Marine Biologist Rowan Byrne of Mott McDonald has spent decades travelling the world researching endangered marine species, and he works with companies to develop innovative ways of keeping plastic out of the environment. One of these is Co. Armagh firm Jackson Reece. They're producing a new kind of wet wipe, which is currently undergoing tests. Derek met up with Rowan Byrne, and Colin Cordner of Jackson Reece, to find out more...
For more advice on what not to flush, visit www.thinkbeforeyouflush.org, for more info on Jackson Reece, click here, and for further information about Rowan, click here.
Living Without Plastic For A Week
Our documentary about plastic in the world's oceans put a spotlight on the problem and has prompted much discussion on the issue. Now Galway City Council has issued a challenge to citizens to try living without single-use plastic for a whole week – with some well known local personalities acting as ambassadors for the initiative.
From the moment we wake up, our lives are usually surrounded by plastic
So how do you think YOU would fare with a total plastic ban? For a start, you might struggle to wake up in the morning, because most alarm clocks are made of plastic. Chances are your shower involves interaction with plastic so that's out. Even if your taps are chrome, most likely your shower gel and shampoo bottles are not! So before you've even made it downstairs for the first cuppa of the day, life has already become extremely problematic - that's if you've even woken up in the first place!
Left: Arlene Finn; right: Sinéad Renshaw
So whilst completely giving up plastic might be mission impossible for most of us, would it be so difficult to find alternatives to single-use plastic for a week? Arlene Finn is European Green Leaf Co-Ordinator for the City Council in Galway, and she joins us from RTÉ's Galway studio to tell us more about the initiative. And we're also joined in studio by Mooney Goes Wild's Researcher / Broadcast Co-Ordinator Sinéad Renshaw, who has been tasked with giving up all disposable plastic for the next week on behalf of the show!
For more information about the Galway initiative, visit www.galwaycity.ie.
Hedgerows
It is an offence to 'cut, grub, burn or otherwise destroy hedgerows on uncultivated land during the nesting season from 1 March to 31 August, subject to certain exceptions'. For more information, click here. To read the Heritage Bill 2016, as passed by Dáil Éireann on July 5th 2018, click here. To read the Heritage Act 2018, click here.
To contact your local wildlife ranger, click here for contact details. To read the Wildlife (Amendment) Act 2000, click here.
Caring For Wild Animals
Please note that many species of mammals, birds, invertebrates etc... are protected under law and that, even with the best of intentions, only someone holding a relevant licence from the National Parks & Wildlife Service should attempt the care of these animals. For full details, please click here to read the NPWS Checklist of protected & rare species in Ireland. If you are concerned about a wild animal, please contact your local wildlife ranger - click here for details.
IMPORTANT NOTICE
Please DO NOT send any live, dead or skeletal remains of any creature whatsoever to Mooney Goes Wild. If you find an injured animal or bird, please contact the National Parks & Wildlife Service on 1890 20 20 21, or BirdWatch Ireland, on 01 281-9878, or visit www.irishwildlifematters.ie