Mooney Goes Wild, Sunday January 21st 2018
Follow Us On Social Media:
Facebook: www.facebook.com/rtenature
E-mail Us: mooney@rte.ie
Caring For Wild Animals
Please note that many species of mammals, birds, invertebrates etc... are protected under law and that, even with the best of intentions, only someone holding a relevant licence from the National Parks & Wildlife Service should attempt the care of these animals. For full details, please click here to read the NPWS Checklist of protected & rare species in Ireland. If you are concerned about a wild animal, please contact your local wildlife ranger - click here for details.
Events & Listings
Click here for a full list of events taking place around the country, and movies currently on release, which might be of interest to wildlife lovers!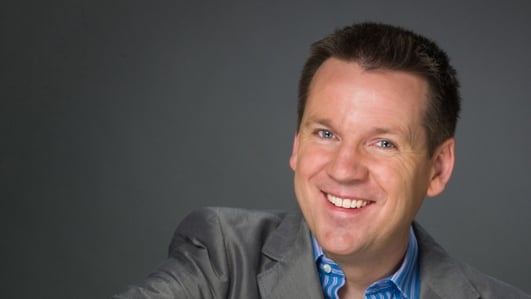 On Mooney Goes Wild tonight...
Irene O'Brien from the Irish Raptor Study Group tells us about a new study which reveals positive news for Ireland's Peregrine Falcons. It's the Lamborghini of the bird world, reaching speeds of over 300 km/h, but the Peregrine Falcon is also being relentlessly persecuted. We travel to Northern Ireland to hear about an award-winning initiative using drone technology designed to catch wildlife criminals. From Peregrines to Buzzards, Red Kites to Sparrowhawks, Niall Hatch of BirdWatch Ireland is in studio to chat about the devastating impact of poisoning on our birds of prey. Also joining us is Superintendant Martin Walker of An Garda Siochana, who's been investigating wildlife crime in this country for than thirty years. And reporter Terry Flanagan meets John Lusby and Dr. Caroline Sullivan, to learn more about the new Hen Harrier programme, and how it will help protect this iconic species...
Peregrine Falcon Study
A new study by the Irish Raptor Study Group and the National Parks and Wildlife Service shows the fastest bird in the world - the Peregrine Falcon - is making a slow recovery here. The survey, which involved the IRSG and the National Parks and Wildlife Service (NPWS) along with 260 volunteers, found a 5% increase in breeding pairs since the last national survey, in 2002. The survey estimates that there are now approximately 420 breeding pairs. Irene O'Brien is secretary with the IRSG, as well as a Conservation Ranger with Ballycroy National Park in County Mayo, and joins us tonight to tell us more...
For further information on the Irish Raptor Study Group, visit www.irsg.ie.
Left: a Peregrine Falcon (image: Michael Finn / BirdWatch Ireland); right: Irene O'Brien (image: Irish Raptor Study Group)
Irish Raptor Study Group Conference [IRSG] 2018
The 2018 Irish Raptor Study Group Conference will take place NEXT SATURDAY, January 27th, at the Green Isle Hotel in Dublin. It's a one-day conference that is open to all [you do not have to be an member of the IRSG]. The conference will provide an update on some of the latest Bird of Prey research from within Ireland and the UK - including the status of the Peregrine Falcon population in the Republic of Ireland. It is a chance to meet other Bird of Prey enthusiasts and get involved. The conference takes place from 9.30am - 5.00pm; the fee is €25 per person, which includes tea/coffee (but not lunch). For more information, e-mail info@greenislehotel.com or click here.
Preventing Wildlife Crime
The wonders of Ireland's magnificent wildlife are admired the world over and it's hard to understand why anyone would wilfully cause harm to any of our creatures. But, sadly, the reality is that some do.
In Northern Ireland, the Police Service of Northern Ireland (PSNI) pursue wildlife criminals as energetically as any other lawbreakers - whether they are involved in badger baiting, illegal hare coursing events, trapping of finches or deer, poaching salmon or persecuting birds of prey.
In recognition of their work, the PSNI has recently shared an award for tackling crimes against the peregrine falcon. 'Operation Peregrine Watch' saw officers use drones to keep check on falcon nests in areas at risk and reduce shooting, poisoning and trapping of birds of prey.
Emma Meredith is Wildlife Liaison Officer with the PSNI, and on a recent visit to Belfast, Derek met up with her to find out more about winning the Wildlife Crime Operation of the Year Award 2017 (which was shared between the PSNI, Northern Ireland Raptor Study Group and the Environment Agency), and about the work of the force in tackling wildlife crime in Northern Ireland...
For further information about the Wildlife Crime Operation award, click here,
Bird Poisonings
The National Parks and Wildlife Service (NPWS, operating under the Department of Culture, Heritage and the Gaeltacht) is the Irish law enforcement agency when it comes to reporting and dealing with this type of crime. There were some 13 prosecutions taken by the Department in 2017 for breaches of the provisions of the Wildlife Acts. These prosecutions varied from the illegal cutting of hedgerows and clearance of vegetation to the illegal hunting of hares, badgers and duck species. Prosecutions were successful in 3 of these cases, while the balance of 10 cases are awaiting District Court dates.
One of the most commonly-reported instances of wildlife crime is the poisoning of protected birds. To tell us more, Derek, Richard Collins and Eanna ni Lamhna are joined in studio by Niall Hatch, BirdWatch Ireland's Development Officer...
From left: Richard Collins, Eanna ni Lamhna, Niall Hatch and Martin Walker
Wildlife Crime & The Gardaí
From ivory and rhino poaching in Africa, to illegally-trafficked rare reptiles for the pet trade, to badger baiting in Wicklow - wildlife crime is worth up to €18 billion annually worldwide. After drugs importation, firearms smuggling and human trafficking, crime against wildlife is the biggest moneyspinner for underground gangs around the world.
Unlike the PSNI, An Garda Síochána have no dedicated wildlife crime unit; however, there are members of the force with a background in fighting wildlife crime. Superintendent Martin Walker has 35 years such experience - and in that time, he has investigated many areas of wildlife crime including the poaching of deer, badger baiting, dog fighting, finching, illegal hare coursing and salmon poaching. He joins Derek, Richard, Niall, and Eanna in studio...
WHAT TO DO IF YOU WITNESS A WILDLIFE CRIME
Contact the NPWS and the Gardaí immediately if you suspect suspicious activity or possible crime against wildlife. Do so without putting yourself in danger, and providing as much information as you can on location, vehicle registration numbers etc... For more information on what constitutes a wildlife crime, legislation and reporting crimes, there is a wealth of information on the website www.wildlifecrime.ie.
Useful Links
Wildlife (Amendment) Act, 2000
European Communities (Birds and Natural Habitats) Regulations 2011
For further information on Irish Law & our wildlife, visit the NPWS website: www.npws.ie/irish-law.
Hen Harriers
How many birds can you think of that are critically endangered here in Ireland? The corncrake and the curlew quickly spring to mind. But what about the hen harrier?
Many people have never heard of this majestic bird of prey and fewer have ever seen one. There are just a couple of hundred present throughout the whole country now, and it is an amber-listed species. So why are they in trouble and can anything be done to save them?
Hen Harrier; image: Shay Connolly / BirdWatch Ireland
Well it seems help may be at hand. The Government's new €25m five-year hen harrier programme is now open for application, in a bid to save it. According to Minister of Agriculture, Food and the Marine, Michael Creed, "the programme will show how Irish farmers can work in tune with the environment to help save one of our most endangered species".
Last weekend, our reporter, Terry Flanagan headed off to Lough Corrib, in Co. Galway, to meet up with hen harrier biologist John Lusby, and Dr. Caroline Sullivan, project officer of the Hen harrier programme to learn a little bit more about this iconic species and what is being done to save it...
For further information, click here or visit www.henharrierproject.ie.
Hedgerows: It is an offence to 'cut, grub, burn or otherwise destroy hedgerows on uncultivated land during the nesting season from 1 March to 31 August, subject to certain exceptions'. For more information, click here.
UPDATE: February 29th 2016 - Press Release From BirdWatch Ireland:
Putting the record straight: Dates for burning and hedge-cutting have NOT changed
BirdWatch Ireland, Ireland's largest conservation charity, is very concerned about misinformation that is currently circulating regarding the dates within which the burning of vegetation and cutting of hedges is permitted. It would like to remind landowners that all burning and cutting must cease on 29th February this year and that burning and cutting remains prohibited from 1st March to 31st August.
Despite attempts by the Minister for Arts, Heritage and the Gaeltacht, Heather Humphreys T.D., to change the laws regulating these dates by introducing the Heritage Bill 2016 earlier this year, it is important to note that the proposed date changes were ultimately NOT made. This is because the bill failed to pass through both houses of the Oireachtas before the recent dissolution of the Dáil in advance of the general election.
The laws in place governing the dates for hedge-cutting and upland burning therefore remain unchanged. The period within which cutting and burning is prohibited are set down in Section 40 of the Wildlife Act 1976 (as amended in 2000), which states that:
(a) It shall be an offence for a person to cut, grub, burn or otherwise destroy, during the period beginning on the 1st day of March and ending on the 31st day of August in any year, any vegetation growing on any land not then cultivated.
(b) It shall be an offence for a person to cut, grub, burn or otherwise destroy any vegetation growing in any hedge or ditch during the period mentioned in paragraph (a) of this subsection (above).
The existing law provides exemptions for road safety and other circumstances and should be read carefully to ensure compliance.
Section 40 of the Wildlife Act exists to protect nesting birds. Many of our upland bird species are in decline and are in danger of extinction in Ireland; amongst them is the Curlew, which has declined by 80%. Many birds which nest in hedgerows into August are also in serious decline, including the endangered Yellowhammer. The changes to the cutting and burning dates which had been proposed in the now-defunct Heritage Bill 2016 would have caused serious impacts to these birds. A petition launched by BirdWatch Ireland in conjunction with several other national conservation organisations to stop these changes attracted more than 16,200 signatures and rising.
BirdWatch Ireland would also like to advise members of the public that if they see hedges being cut or fires in the uplands on or after 1st March, such activity could be illegal. In such cases, we would encourage people to contact the National Parks and Wildlife Service (www.npws.ie) to report such activity.
BirdWatch Ireland warmly welcomes the demise of the Heritage Bill 2016 and sincerely hopes that any future administration will consider the importance of Ireland's natural heritage and will not attempt to reintroduce such a flawed and damaging piece of legislation.
To contact your local wildlife ranger, click here for contact details. To read the Wildlife (Amendment) Act 2000, click here.
IMPORTANT NOTICE
Please DO NOT send any live, dead or skeletal remains of any creature whatsoever to Mooney Goes Wild.
If you find an injured animal or bird, please contact the National Parks & Wildlife Service on 1890 20 20 21, or BirdWatch Ireland, on 01 281-9878, or visit www.irishwildlifematters.ie
***CLICK HERE TO FIND OUT EVERYTHING YOU NEED TO KNOW ABOUT DAWN CHORUS 2017!***
***Download the Dawn Chorus 2017 podcasts***
Dawn Chorus 2017 - First Hour - 00:00 - 01:00
Dawn Chorus 2017 - Second Hour - 01:00 - 02:00
Dawn Chorus 2017 - Third Hour - 02:00 - 03:00
Dawn Chorus 2017 - Fourth Hour - 03:00 - 04:00
Dawn Chorus 2017 - Fifth Hour - 04:00 - 05:00 Oceanus: Ocean Journey
No Details
1:20