Mooney Goes Wild, Sunday January 7th 2018
Four Tips For Feeding Hungry Birds In Cold Weather
This is a tough time for birds. Keen gardeners will know that their natural food source has been depleted, leaving our feathered friends struggling to find food. They need all the help they can get. Learn more about feeding birds by clicking here for tips for feeding hungry birds in cold weather.
Email: mooney@rte.ie
Facebook: facebook.com/rtenature
Twitter: @NatureRTE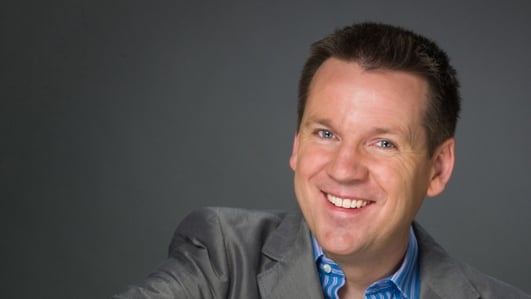 On Mooney Goes Wild tonight...
A very Happy New Year to all our listeners! We visit the Albert Bridge in Belfast and witness the magnificence of nature's ballet that is the starling murmuration. Eanna ni Lamhna hears how modern cities can provide nature-based solutions to 21st century problems. And John O'Halloran visits Fota Island Nature Reserve in Co Cork to meet some adorable Red Panda Cubs – and much more besides!
Mesmerising Starling Murmurations
One of nature's most wonderful phenomenons is the mesmerising aerial ballet that is the starling murmuration. Thousands and thousands of birds flock together and literally dance across the sky in a sublime, twisting and swirling collective - which moves like one single, shape-shifting cloud. In fact it's one of the world's great mysteries – as to why they don't bump into each other and knock each other out of the sky.
Compilation of starling murmuration photos by listener Edward Delaney
The best time to see these wonderful exhibitions is around dusk during the autumn and winter months. So whilst in Belfast recently, Derek thought he'd drop over to one of his favourite spots in the city, the Albert Bridge, where he'd previously witnessed murmurations of tens of thousands of starlings. There he met up with Claire Barnett, Senior Conservation Officer with the Royal Society for the Protection of Birds (RSPB) in Northern Ireland...
Derek also took a trip down to Lough Ennell, in County Westmeath, where he joined Eugene Dunbar of BirdWatch Ireland's Westmeath branch, to admire the starling murmurations there...
And if your appetite for spectacular murmurations has been whetted, then you'll enjoy this video from one of our listeners, Liz, who contacted us on Facebook to say:
Dear Derek, I thought you might like to see a video I made of a starling murmuration. I am a regular visitor to the starlings of Lough Carra in County Mayo because I'm only 10 minutes drive from there. This particular murmuration was spectacular. It was a good 20 minutes in total - I took a few snaps, then recorded the last eleven minutes. I'd estimate there were about 40,000 starlings, which is a big increase from last year. Please feel free to share it! Best wishes, Liz
And if you have a photo, video or observation that you would like us to share with our audience, then you can contact us on Facebook - www.facebook.com/rtenature, on Twitter - www.twitter.com/NatureRTE, or send us an e-mail - mooney@rte.ie!
Cork's Red Pandas
Cork is a place with an abundance of natural beauty and attractions, which draw tourists from all over the world, as well as visitors from our own national and local population. Fáilte Ireland's latest Visitor Attitudes Survey was released recently. It ranked Fota Wildlife Park at number 9 in the top 10 visitor attractions in the country – beaten only by the likes of the Guinness Storehouse, the Cliffs of Moher and the Book of Kells.
Left: Brazilian Tapir calf; middle: Giraffe calf; right: Colombian Black Spider Monkey
Fota Wildlife Park is home to a wide variety of animals such as Cheetahs, Lions and Gibbons and many more besides – each with carefully tailored environments for their species, replicating their natural habitats in the wild. The care and attention given to this is reaping dividends – and the birth of twin Red Panda cubs in Fota this June highlighted once again the success that zoos and wildlife parks are having in breeding endangered species.
Fota's Red Pandas
The Red Panda twins have been named Koda and Lionel after the band Kodaline who filmed their latest music video, for the song Ready To Change, in the park.
Professor John O'Halloran, of UCC, went along to talk to Sean McKeown, the Director of Fota Wildlife Park...
Left: Emu; middle: John O'Halloran (l) with Sean McKeown (r); right: Giraffe
Connecting Nature
Urban parks and green roofs tend to be associated with trendy European cities such as Stockholm, Barcelona and Paris. But the good news is that a recently launched multi-million euro, pan-European project, co-ordinated by a research team in Trinity College Dublin, hopes to expand the idea elsewhere - by exploring how 21st century cities can benefit and support nature-based solutions.
The project, which is funded by the European Union and the cities involved, is headed by Dr. Marcus Collier, Assistant Professor of Botany at the School of Natural Sciences in Trinity College. Whilst nature-based solutions are pretty thin on the ground here in Dublin, there is one in Pelletstown, next to the Phoenix Park, which is where Eanna ni Lamhna met up with Dr. Collier...
Left: Eanna ni Lamhna; right: Marcus Collier
To find out more about the SUDS (Sustainable Urban Drainage System) project, click here, for more information about Trinity's involvement, click here, and to learn more about Connecting Nature, visit www.connectingnature.eu.
Hedgerows
It is an offence to 'cut, grub, burn or otherwise destroy hedgerows on uncultivated land during the nesting season from 1 March to 31 August, subject to certain exceptions'. For more information, click here. To read the Heritage Bill 2016, as passed by Dáil Éireann on July 5th 2018, click here. To read the Heritage Act 2018, click here.
To contact your local wildlife ranger, click here for contact details. To read the Wildlife (Amendment) Act 2000, click here.
Caring For Wild Animals
Please note that many species of mammals, birds, invertebrates etc... are protected under law and that, even with the best of intentions, only someone holding a relevant licence from the National Parks & Wildlife Service should attempt the care of these animals. For full details, please click here to read the NPWS Checklist of protected & rare species in Ireland. If you are concerned about a wild animal, please contact your local wildlife ranger - click here for details.
IMPORTANT NOTICE
Please DO NOT send any live, dead or skeletal remains of any creature whatsoever to Mooney Goes Wild. If you find an injured animal or bird, please contact the National Parks & Wildlife Service on 1890 20 20 21, or BirdWatch Ireland, on 01 281-9878, or visit www.irishwildlifematters.ie Oceanus: Ocean Journey
No Details
1:56
Ready To Change
Kodaline
3:53