Mooney Goes Wild, Sunday December 10th 2017
Dawn Chorus 2018
This year's Dawn Chorus programme will take place on Sunday, May 6th 2018, and will be broadcast from across Europe and beyond between midnight and 7am! For more information, click here.
Follow Us On Social Media:
Facebook: www.facebook.com/rtenature
E-mail Us: mooney@rte.ie
Caring For Wild Animals
Please note that many species of mammals, birds, invertebrates etc... are protected under law and that, even with the best of intentions, only someone holding a relevant licence from the National Parks & Wildlife Service should attempt the care of these animals. For full details, please click here to read the NPWS Checklist of protected & rare species in Ireland. If you are concerned about a wild animal, please contact your local wildlife ranger - click here for details.
Events & Listings
Click here for a full list of events taking place around the country, and movies currently on release, which might be of interest to wildlife lovers!
Nature LIVE
On Sunday May 6th, 2018, RTÉ's Wild Island season goes international as Derek Mooney hosts one of the most ambitious LIVE natural history programmes ever undertaken. Broadcasting live from six countries across Europe, Nature LIVE will showcase some of the continents most extraordinary wildlife, from Polar Bears in the Norwegian Arctic to Flamingoes in southern Spain to Basking Sharks off the west of Ireland. This one-hour special will be anchored by RTÉ presenter Derek Mooney from the banks of Dublin's River Liffey, with wildlife film-maker Colin Stafford-Johnson on the Blasket Islands.
Viewers can take part by sharing their own pictures and videos of nature and wildlife using #naturelive from wherever they live in Europe.
JOIN US
We have a limited number of audience tickets for this live event. Apply for tickets by email to natureliveaudience@rte.ie
Location: Sir John Rogerson's Quay, Dublin
Date: Sunday 6th May 2018
Time: 16.30 - 18.00
*Gates close at 16.45!
Please note that this is an unseated event and outdoors so you will need to wear appropriate clothing for the Irish weather. We need the following information: The number of tickets you are applying for. Your name, surname, age contact phone number and address. The names, surnames and ages of your guests.
*Unfortunately we cannot accommodate for Children under 12yrs. All minors under 16 must be accompanied by an adult/guardian
Tickets are limited so first come first served!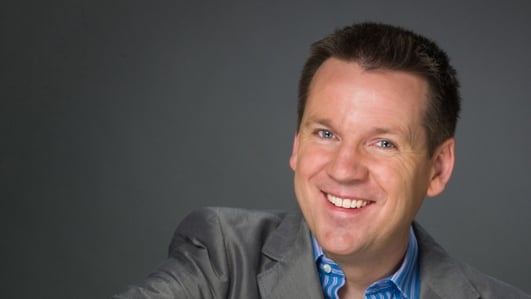 On Mooney Goes Wild tonight...
Coffees-to-go are the new plastic bag battleground, in the fight to reduce waste. Fifteen years since the fifteen cent levy was first introduced, we debate the difference that it has made. And we talk to Kenya's Environment Minister, Prof. Judy Wakhungu, about the strict new laws recently enacted there in an effort to combat plastic pollution. It's Riverdance, but not as we know it! Can gulls really dance? Niall Hatch has more. And we wish 'twenty thousand welcomes' to all those winter visitors to Cork Harbour - that's the number of migratory birds overwintering there right now, and Harper's Island is a proving to be a bit of a hit; we meet ornithologist Jim Wilson to find out why!
Coffee Cup Levies & Kenya's Plastic Pollution Reduction
Thirty years ago, all it took was a cup of boiling hot water and a friendly neighbour for the magic to happen …
But these days, aren't we all so much MORE sophisticated! From chocolate-dusted cappuccinos, ristrettos, macchiatos and lattes, to flat whites, sweet mochas, double-shot espressos, steaming americanos and even babyccinos for the little ones! It's boom time for the coffee-to-go - and they may be pricey, but they're an everyday luxury, it seems, we can afford. Coffee shops have colonised every high street and shopping centre, deluxe coffee vending machines have sprung up everywhere, and it's a fact that one in every three of us buys a take away coffee at least once a day.
But it's not just our wallets feeling the caffeine hit - our environment is too, with two million plastic throwaway coffee cups being sent to landfill every single day. As we're only too aware, our planet is in the midst of a plastic waste crisis. Not only are there catastrophic results for wildlife, plastic is also entering the human food chain with serious implications for our own health.
So what's the solution to all of this, and what part can each of us play?
Here in Ireland, the introduction of a 15c levy on throwaway cups is currently being proposed. France has already taken the lead, by passing a law ensuring that all plastic cups, cutlery and plates can be composted and are made of biologically-sourced materials. For more information on this story, click here.
But Ireland does have its own proven green credentials - this isn't the first time a 15c levy has been introduced to reduce our plastic waste. Terry Flanagan reports...
Well, we'll certainly be hearing much more about initiatives to reduce plastic waste, but one country which has recently made the headlines for its no nonsense approach is Kenya. It has introduced what could be the world's toughest law aimed at reducing plastic pollution. Three months ago in Kenya, it became illegal to produce, sell or use plastic bags, and anyone breaking the law risks imprisonment of up to four years or fines of the equivalent of around €40,000, with manufacturers and sellers being targeted first.
Left: Dr. Richard Collins; right: Prof. Judy Wakhungu
Dr. Richard Collins recently spoke with Prof. Judy Wakhungu, Cabinet Secretary for Environment, Water and Natural Resources in Kenya, who is spearheading this recent legislation...
Plastic waste is high on our agenda here on Mooney Goes Wild and after Christmas, on Sunday January 14th 2018, we'll be bringing you a special programme where Derek witnesses, first hand, the horrifying effects of plastic on wildlife. That's Sunday, January 14th 2018, here on Mooney Goes Wild.
Dancing Gulls
As a country, we just love to express ourselves through music, song and who can resist a bit of our world-renowned Riverdance...
But it's not just we humans who get into the groove - wildlife do it too! From Capercailles in Norway, who perform mating moves called lekking, to Birds of Paradise in Papua New Guinea whose black feathers form a cape as part of their dramatic dance.
Niall Hatch of BirdWatch Ireland
But we don't need to travel to far flung, exotic places to see wildlife working it like Michael Flatley - gulls in your back garden are getting down to it too! Derek met up with BirdWatch Ireland's Development Officer Niall Hatch to find out more...
Harper's Island Nature Reserve
While we may have been feeling the icy chill of winter here in these past few weeks, for migrant birds which have been fleeing plummeting Arctic temperatures, our shores offer a welcome embrace at this time of year. These winter visitors make a truly arduous journey, flying thousands of kilometres south, instinctively knowing that by coming here they increase their chances of survival, because warmer climes provide a better environment for feeding. Whether they're waders or wildfowl, these water birds intuitively select the most suitable overwintering spots, and one of their top ten favourite locations in this country is Cork Harbour, where about twenty thousand migratory birds take refuge at this time of year.
Harper's Island is a small low-lying island in the northern section of the harbour and, because it's influenced by the tidal estuary, over time it has developed into a salt marsh. Although Harper's Island is only a small component within the Glounthane Estuary and Slatty Water complex, it's an extremely important safe feeding and roosting haven for many species and, needless to say, it's a fantastic place for bird watching. From the Black-tailed Godwit and Redshank to the Golden Plover and Wigeon, the rich diversity of species here is truly incredible.
Top left: exterior of the new hide at Harper's Island Wetland Reserve; bottom right: Paul Moore (BirdWatch Ireland) and Garry Tomlins (Glounthaune Community) surveying the newly installed hide seating and shelving; right: ornithologist Jim Wilson
There's never been a more exciting time to visit the Island, as a new project has finally reached fruition and will be open to the public just in time for Christmas. It demonstrates how anything's possible once there's a vision and everyone gets stuck in and lends their wholehearted support - and in this case, unwavering support came from Cork County Council, BirdWatch Ireland and the whole Glounthane community.
But who exactly did have the vision for Harper's Island reserve? Well he's a naturalist, ornithologist, author - and he's also been a regular contributor to the Mooney Goes Wild Dawn Chorus programme for many years now. It's none other than our very own Jim Wilson and when Derek visited Cork recently, he took up Jim's offer of a 'behind the scenes' tour, and a chance to meet some of the people without whom this project would never have happened...
For more information about the Harper's Island Wetland Reserve, visit www.birdwatchcork.com.
Hedgerows: It is an offence to 'cut, grub, burn or otherwise destroy hedgerows on uncultivated land during the nesting season from 1 March to 31 August, subject to certain exceptions'. For more information, click here.
To contact your local wildlife ranger, click here for contact details. To read the Wildlife (Amendment) Act 2000, click here.
IMPORTANT NOTICE
Please DO NOT send any live, dead or skeletal remains of any creature whatsoever to Mooney Goes Wild.
If you find an injured animal or bird, please contact the National Parks & Wildlife Service on 1890 20 20 21, or BirdWatch Ireland, on 01 281-9878, or visit www.irishwildlifematters.ie