Mooney Goes Wild, Sunday November 26th 2017
Philip McCabe, RIP (20/10/18)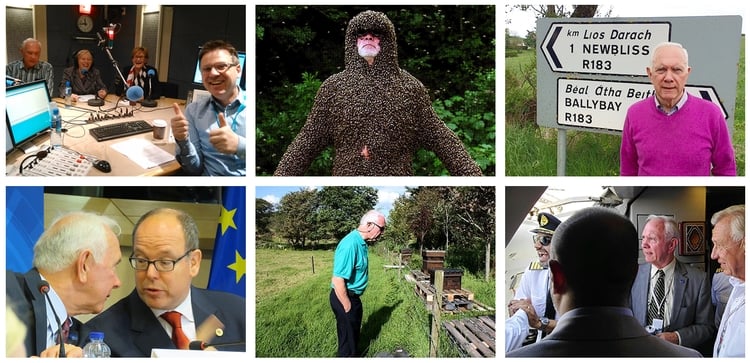 Everyone on Mooney Goes Wild is devastated to learn of the death of our friend and colleague, Philip McCabe. Philip did more for our understanding of the honey bee than a life time of learning could ever have taught us. Kind, thoughtful and generous, he was a true gentleman, and his knowledge, quick wit, and wonderful ability to entertain us with his storytelling meant that he was a pleasure to be around. He will be very much missed. Our deepest sympathies to his wife Mary and family, and all who had the pleasure to know or meet him.
In January 2017, Derek made a documentary called The Beeman, which profiled Philip McCabe, his fascinating life and work. To find out more and to listen to the documentary, click here.
Email: mooney@rte.ie
Facebook: facebook.com/rtenature
Twitter: @NatureRTE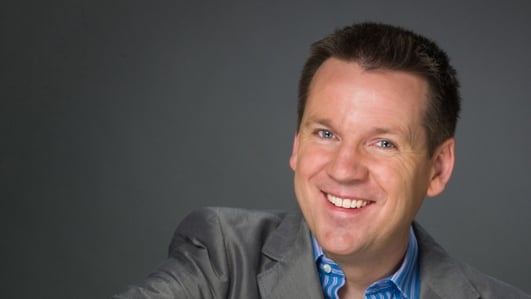 On Mooney Goes Wild tonight...
A bumper show: Derek and Richard Collins chat to Finán Gallagher about researching mosquitoes in Ireland, and to Siobhan Grehan about treating Irish travellers who've contracted exotic diseases. Terry Flanagan goes out exploring the forest and looking for mushrooms, in the company of listener James Connell. Eanna ni Lamhna visits Dr. Matthew Jebb at the National Botanic Gardens to find out more about the current exhibition there, called 'Another Bite Of The Cherry'. And we have news of two exciting events coming up very soon: a screening of Sonic Sea at GMT, and Cork's annual Birdathon!
Irish Mosquitoes
The vast majority of species discovered in the report were Culex pipiens (pictured; image by Franco Patrizia / Pixabay)
When we think of mosquitoes, we tend to think of malaria hotspots in sub-Saharan Africa, South East Asia and elsewhere. But did you know that there are 18 known different species of mosquitoes in Ireland – and while this is a smaller number than the "53 species" recently reported in some newspapers, it will still concern many, especially given that climate change is a contributing factor.
Left: Siobhan Grehan of the Tropical Medical Bureau; right: Finán Gallagher of the HSE
Finán Gallagher helped carry out a study last year into mosquitoes in Ireland. He is Principle Environmental Health Officer with the HSE, and joins us in studio to tell us more about the results of the study. Derek and Richard Collins are also joined in studio by Siobhan Grehan, Director of Nursing at the Tropical Medical Bureau, who has a roundup of some of the rare and exotic diseases Irish travellers are increasing picking up overseas...
Bumper Mushroom Season
Brrrrr!! We hope you're tucked up nice and warm, it's pretty chilly out there! Winter is almost here, as Autumn, the season of mists and mellow fruitfulness, draws to a close. Autumn is known as mushroom season, and it seems that this year was a particularly good year for mushrooms - so much so that a number of listeners got in touch to ask about their abundance and variety. A word of warning though - many mushrooms are poisonous, and we really would advise NOT to go picking or eating any old mushroom you stumble across – advice that reporter Terry Flanagan was keen to stress when he met up with one of our listeners, James Connell, at Donadea Forest Park in Kildare...
Top mushroom: Fly aragic; bottom left and middle left: shaggy ink cap mushrooms; bottom right: Porcelain mushroom
So consider yourself warned – don't eat them! Recently we spoke on the programme to author Declan Murphy about his book A Life In The Trees, in which he wrote about Wicklow's woodpeckers. We have a recording of Declan reading a passage from his book – and if you'd like to take a listen then click here.
Another Bite Of The Cherry
From the earliest cave paintings to the landscapes of Monet and Cézanne, to the photographs that you and I take of sunsets or a field of sunflowers – it is fair to say that man has always found awe and inspiration in the natural world.
Bridge Over The Ribbon Lake by Elke Thönnes, one of the pieces featured in the exhibition at the National Botanic Gardens (courtesy Elke Thönnes / Graphic Studio Dublin)
A new exhibition continues this tradition. It's called 'Another Bite Of The Cherry' and has opened at the National Botanic Gardens in Dublin. Here, each artist has examined aspects of the Gardens, creating fine art prints in their particular style. The prints include portraits of particular plants and animals, diverse vistas in the 19.5 hectares of Gardens, the spectacular Palm House and Curvilinear Range of glasshouses, or abstract impressions brought to life by the rich biodiverse backdrop.
Left: Eanna ni Lamhna; right: Matthew Jebb
We sent our very own aesthete, Eanna ni Lamhna, out to the Botanic Gardens in Glasnevin to take a look, and to meet with Dr. Matthew Jebb, Director of the National Botanic Gardens...
For more information about the exhibition, visit www.botanicgardens.ie or www.graphicstudiodublin-shop.squarespace.com.
Cork Birdathon
On Saturday week, December 2nd, twitchers from all across Ireland will be flocking to Munster for the annual Cork Birdathon! Last year's event went really well, with 24 teams recording 688 bird sightings, and 108 different bird species, on the day. This year's event takes place from 9am to 5pm, and throughout the day, participants can meet with experts in Inchydoney, Harty's Quay, Pillmore Strand & Ballyvergan Bird Hide and Harpers Island Bird Hide (see below for times). Participation in the Birdathon is FREE, but teams should register at www.corkbirdathon.ie or by e-mailing hello@corkbirdathon.ie.
News release: FLOCK TO THE CORK BIRDATHON!
The annual Cork Birdathon is set to take place throughout Cork County on Saturday, 2nd December between 9.00am and 5.00pm.
The Birdathon aims to raise awareness of the incredible bird life that exists in Cork, and to encourage the public to visit locations on the South and East Cork Bird Trail. The event is held in conjunction with Birdwatch Ireland Cork and West Cork branches, UCC School of Bees and the National Biodiversity Datacentre. It offers an excellent opportunity to learn more about the birdlife and biodiversity on your doorstep.
Birdathon partner William O' Halloran from SECAD's biodiversity initiative Wild Work, encourages participants to get out and use the bird trail: ''The bird trail developed by SECAD Partnership is free to use and can be enjoyed by young and old, from complete beginners to bird watching enthusiasts. The bird trail showcases Cork's wonderful variety of bird species, and it varies within a matter of kilometres, depending on habitat. The stations with expert bird watchers will be the highlight for me this year. It's a fantastic opportunity for people to learn from such friendly and knowledgeable birdwatchers who are so passionate and enthusiastic about birdlife in Cork".
Birdathon participants will have an opportunity to spot and count birds on the Cork Birdathon species list. Team entries of two to five people are welcomed including clubs, friends, family members and back garden bird watchers! Teams are invited to record birds which are seen or heard (including birds at sea) in the vicinity of the Birdathon recording area (click here to download the Birdathon Leaflet, which includes a map, bird guide and more information about the event).
Ryan Howard and Ellenora Lynch of the SECAD Partnership, and Paul Moore of BirdWatch Ireland, pictured at Ballyvergan Bird Hide Youghal Co. Cork. Photo credit: Diane Cusack
On the day, participants can meet the experts at the following locations:
Inchydoney (the cul de sac pool): 10:00am – 12:30pm
Harty's Quay: 12:30pm – 3:30pm
Pillmore Strand & Ballyvergan Bird Hide: 1:30pm – 3:30pm
Harpers Island Bird Hide: 2:00pm – 4:30pm
Participation is free, but teams should register at www.corkbirdathon.ie or by e-mailing hello@corkbirdathon.ie.
For more information, please see www.corkbirdathon.ie.
GMIT Screens 'Sonic Sea' Documentary
Next Wednesday, November 29th, the documentary Sonic Sea will be screened at GMIT in Galway.
Sonic Sea is a 60-minute documentary about the impact of industrial and military ocean noise on whales and other marine life. It tells the story of Ken Balcomb, a former U.S. Navy officer who solved a tragic mystery involving a mass stranding of whales in the Bahamas, and changed the way we understand our impact on the ocean.
In the darkness of the sea, whales depend on sound to mate, find food, migrate, raise their young, and defend against predators. Over the last century, however, human activity has transformed the ocean's delicate acoustic habitat, challenging the ability of whales and other marine life to prosper, and ultimately to survive. Sonic Sea offers solutions and hope for a quieter ocean, and underscores that the ocean's destiny is inextricably bound with our own.
Entrance is FREE and the screening is 60 minutes in duration.
For details of more events taking place around the country which may be of interest to wildlife lovers, click here.
Hedgerows
It is an offence to 'cut, grub, burn or otherwise destroy hedgerows on uncultivated land during the nesting season from 1 March to 31 August, subject to certain exceptions'. For more information, click here. To read the Heritage Bill 2016, as passed by Dáil Éireann on July 5th 2018, click here. To read the Heritage Act 2018, click here.
To contact your local wildlife ranger, click here for contact details. To read the Wildlife (Amendment) Act 2000, click here.
Caring For Wild Animals
Please note that many species of mammals, birds, invertebrates etc... are protected under law and that, even with the best of intentions, only someone holding a relevant licence from the National Parks & Wildlife Service should attempt the care of these animals. For full details, please click here to read the NPWS Checklist of protected & rare species in Ireland. If you are concerned about a wild animal, please contact your local wildlife ranger - click here for details.
IMPORTANT NOTICE
Please DO NOT send any live, dead or skeletal remains of any creature whatsoever to Mooney Goes Wild. If you find an injured animal or bird, please contact the National Parks & Wildlife Service on 1890 20 20 21, or BirdWatch Ireland, on 01 281-9878, or visit www.irishwildlifematters.ie