Mooney Goes Wild, Sunday November 19th 2017
Philip McCabe, RIP (20/10/18)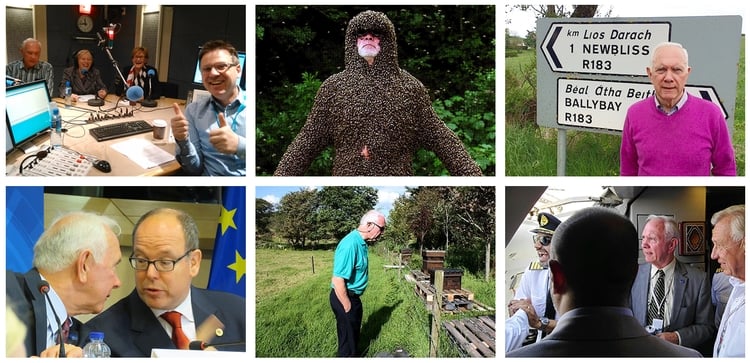 Everyone on Mooney Goes Wild is devastated to learn of the death of our friend and colleague, Philip McCabe. Philip did more for our understanding of the honey bee than a life time of learning could ever have taught us. Kind, thoughtful and generous, he was a true gentleman, and his knowledge, quick wit, and wonderful ability to entertain us with his storytelling meant that he was a pleasure to be around. He will be very much missed. Our deepest sympathies to his wife Mary and family, and all who had the pleasure to know or meet him.
In January 2017, Derek made a documentary called The Beeman, which profiled Philip McCabe, his fascinating life and work. To find out more and to listen to the documentary, click here.
Email: mooney@rte.ie
Facebook: facebook.com/rtenature
Twitter: @NatureRTE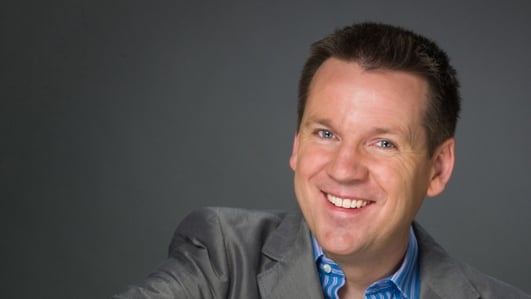 On Mooney Goes Wild tonight...
On J. Ashton Freeman's anniversary, we delve deep into the archives with RTÉ Radio Archivist Rob Canning, to learn about the times when RTÉ wildlife presenters told stories about harpooning whales whilst performing their own sound effects! Gerard Lanigan, from the Éire Budgerigar Society, has advice on how to teach a budgie to talk. And we meet musician Steve Ludwin, a man who has been injecting himself with snake venom for 30 years, as "Venom – Killer and Cure" opens at the Natural History Museum in London; Dr Ronald Jenner, Venom Evolution expert, has the details of this fascinating exhibition. On your panel tonight, with their thoughts on all these stories, are Dr. Richard Collins and Eanna ni Lamhna...
J. Ashton Freeman & Budgerigars
On his way down to the canteen here in the RTÉ Radio Centre earlier this week, Derek bumped into our colleague Rob from our Archives department. He asked if the name, J. Ashton Freeman, meant anything to Derek? J. Ashton Freeman was a popular broadcaster of nature programmes on this very station back in the 1950s and 60s. This month marks the 50th anniversary of his death and Rob Canning, Radio Archivist with RTÉ Archives (www.rte.ie/archives), has dropped into the studio to tell us more about this broadcasting trailbrazer...
Rob Canning from RTÉ Archives with (r) an acetone recording similar to the type that J. Ashton Freeman's contributions were recorded on
J. Ashton Freeman's Advice Regarding Budgerigars
Rob has brought with him an archived letter, which was written to J. Ashton Freeman from a young listener - Aiden Quinlan from Cork - who in 1961 asked:
"Dear Mr Freeman – we have a budgie that will not talk. I have him two years and all he says is 'hello Billy' and 'hello Billy, where are the birdies?' What shall I do? Your friend - Aiden Quinlan"
A truncated version of J. Ashton Freeman's reply (which ran to four pages) included the advice "You must learn how to teach a budgie to talk before you can teach that budgie to talk... Budgerigars are not as intelligent as human beings and it takes a budgie at least three weeks to learn to say one short sentence and that short sentence has be to repeated over and over again during at least three different periods of the day". He adds that it's a tedious but not difficult job to teach a budgie to talk – and to remember that it's only the sound of the words that he learns – not the meaning.
So was this the correct advice? We're joined on the line now by Gerard Lanigan who is Show Secretary and Treasurer of the Éire Budgerigar Society – celebrating their 65th birthday this year! For more information on the society visit www.eirebudgerigarsociety.org.
We also chat about a very celebrated talking budgie: Disco!
Venom - Killer And Cure
Many of you will have fond memories of the classic RTÉ children's TV series Wanderly Wagon. It ran from 1967 until 1982, and featured such memorable characters as Rory, O'Brien, Godmother, Judge the Dog and Sneaky Snake (who was voiced by the fabulous Frank Kelly - who was more recently known for the playing Fr. Jack in Father Ted).
Snakes might be sneaky, but the bite of a snake can be deadly serious. This next item is not for the faint-hearted – and it goes without saying that you should NOT try this at home.
Many health experts see snake bites as a critical and neglected public health issue. At least 100,000 people die annually from snake bites, and 300,000 more are permanently disfigured, according to the World Health Organization. Nowhere is the issue more acute than in developing countries, where most snake bites occur, and where people can neither access nor afford anti-venom drugs.
Top left: Steve Ludwin; top right: Dr. Ronald Jenner; bottom image: rattlesnake (photo by Foto-RaBe / Pixabay)
Enter musician Steve Ludwin, a member of the bands "Carrie" and "Little Hell" – who also co-writes songs with Slash from Guns 'N' Roses, Placebo, Ash and others. Steve has been injecting himself regularly with snake venom for 30 years in a bid to create anti-venom made from human blood for the first time. It's hoped that this will create cost effective and safe anti-venoms for snake-bite victims. Steve also feels that there could be compelling anti-aging side effects - and an overall strengthening of the human immune system.
Steve Ludwin joins us now from the BBC studios in London, as does Dr Ronald Jenner, Venom Evolution expert at London's Natural History Museum - which has just opened an exhibition entitled "Venom – Killer and Cure"...
For more information about the exhibition, visit www.nhm.ac.uk/visit/exhibitions/venom-killer-and-cure.
Hedgerows
It is an offence to 'cut, grub, burn or otherwise destroy hedgerows on uncultivated land during the nesting season from 1 March to 31 August, subject to certain exceptions'. For more information, click here. To read the Heritage Bill 2016, as passed by Dáil Éireann on July 5th 2018, click here. To read the Heritage Act 2018, click here.
To contact your local wildlife ranger, click here for contact details. To read the Wildlife (Amendment) Act 2000, click here.
Caring For Wild Animals
Please note that many species of mammals, birds, invertebrates etc... are protected under law and that, even with the best of intentions, only someone holding a relevant licence from the National Parks & Wildlife Service should attempt the care of these animals. For full details, please click here to read the NPWS Checklist of protected & rare species in Ireland. If you are concerned about a wild animal, please contact your local wildlife ranger - click here for details.
IMPORTANT NOTICE
Please DO NOT send any live, dead or skeletal remains of any creature whatsoever to Mooney Goes Wild. If you find an injured animal or bird, please contact the National Parks & Wildlife Service on 1890 20 20 21, or BirdWatch Ireland, on 01 281-9878, or visit www.irishwildlifematters.ie Wanderly Wagon Theme Music
1:02 Oceanus: Ocean Journey
No Details
1:38