Mooney Goes Wild Sunday 29 October 2017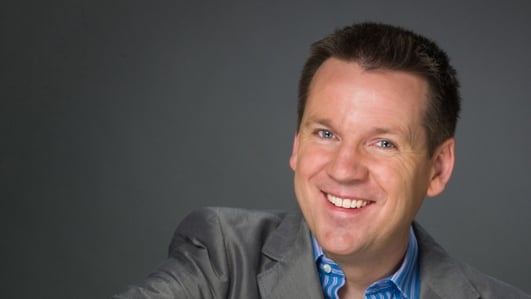 Mooney Goes Wild
Derek Mooney and guests explore the natural world in all its forms.
COMPETITION QUESTION
We have three copies of Zoe Devlin's new book 'Blooming Marvelous: A Wildflower Hunter's Year' are up for grabs.
COMPETITION QUESTION
The famous 17th century herbalist, Nicholas Culpeper, wrote the following about a pretty plant with white, lilac-tinted flowers:
"If the herb was but as much used as it is neglected, it would half spoil the spectacle maker's trade."
Which plant is it?
To enter e-mail mooney@rte.ie to submit your answer along with your name and address.
Mooney Goes Wild - Programme Podcast 29/10/17
On MGW tonight: Irish Woman Lynn Clifford, Conservationist In Malawi; Zoë Devlin; Green Flag School...
Irish Woman Lynn Clifford, Conservationist In Malawi
To a subject we've covered on this show many times before and that's the illegal wildlife trade. It's the fourth most lucrative transnational crime after drugs, arms, and human trafficking, and it's threatening some of the world's most iconic species with extinction.
About two hours drive east of Malawi's capital city, Lilongwe, close to that natural wonder, Lake Malawi, lies the Thuma Forest reserve one of the few reserves in the country which is still home to elephants and buffalo, as well as many other species, including a variety of birds, insects, trees and plants.
Deep within that forest, some several kilometres along a dirt road, lies a base camp for conservationists. They're called the 'Wildlife Action Group' and their director just happens to be an Irish woman.
Lynn Clifford is originally from Swords in County Dublin and, on a recent visit to her family in Ireland, she met with Richard Collins at his home in Malahide...
Barak, one of the bull elephants at the camp
For further information about the organisation, please visit www.wag-malawi.org.
Zoë Devlin
Zoë Devlin describes herself as the unofficial ambassador for weeds, wasps and wagtails. What began as a childhood delight grew into a wildflower hobby and then blossomed into an enduring passion. She has been stuck in bogs, knee deep in ditches, battered by wind and hammered by rain... all for that one elusive moment the moment when her heart skips a beat as she finally finds the flower she's been longing for.
An absolutely passionate botanist, Zoë's new book is a joy to behold. In Blooming Marvellous: A Wildflower Hunter's Year, she recalls her dream discoveries, interweaving tales from her own green-tinted life. Eanna ni Lamhna recently met Zoë for a beautiful autumnal walk, deep within the County Wicklow countryside, with both botanists keeping a beady eye out for any beguiling plants along the way...
To find out more about Zoë Devlin please click here: www.wildflowersofireland.net.
Green Flag School
An Taisce Green-Schools initiative is a fantastic success story with most schools in Ireland now participating. The programme was developed in 1994 on the basis of the need to involve young people in finding solutions to environmental and sustainable development challenges at a local level. And in return, schools participating have a chance to achieve the mark of distinction of a Green Flag Award.
Well, flying that very flag in County Louth this week were the proud students and teachers at the Presentation Primary School for Girls in Drogheda. An extraordinary achievement as it's the sixth Green Flag that this eco conscious school has been honoured with. And this time round the theme was biodiversity.
Guests of honour for the raising of the prestigious flag were none other than "Yours Truly" and the World President of Apimondia, the International Federation of Beekeepers' Associations, Philip McCabe .
Green schools committee with their Fifth flag for Biodiversity
Philip McCabe
Fiona White Philip McCabe & Nora Molloy
Green Flag Number 5 for biodiversity presentation primary school Drogehda
Hedgerows
It is an offence to 'cut, grub, burn or otherwise destroy hedgerows on uncultivated land during the nesting season from 1 March to 31 August, subject to certain exceptions'. For more information, click here. To read the Heritage Bill 2016, as passed by Dáil Éireann on July 5th 2018, click here. To read the Heritage Act 2018, click here.
To contact your local wildlife ranger, click here for contact details. To read the Wildlife (Amendment) Act 2000, click here.
Caring For Wild Animals
Please note that many species of mammals, birds, invertebrates etc... are protected under law and that, even with the best of intentions, only someone holding a relevant licence from the National Parks & Wildlife Service should attempt the care of these animals. For full details, please click here to read the NPWS Checklist of protected & rare species in Ireland. If you are concerned about a wild animal, please contact your local wildlife ranger - click here for details.
IMPORTANT NOTICE
Please DO NOT send any live, dead or skeletal remains of any creature whatsoever to Mooney Goes Wild. If you find an injured animal or bird, please contact the National Parks & Wildlife Service on 1890 20 20 21, or BirdWatch Ireland, on 01 281-9878, or visit www.irishwildlifematters.ie