Mooney Goes Wild Sunday 22 October 2017
This year's Dawn Chorus programme took place on Sunday, May 6th 2018, and was a roaring success! All India Radio producer Monika Gulati sent us a pic of herself sporting our Dawn Chorus beanie!!
May Events
Well whilst our Dawn Chorus programme may have finished for another year, throughout May, events are still taking place around the country to celebrate the beautiful birdsong that our feathered friends provide. For more information on these events, and on the annual Burren In Bloom festival that takes place from May 18th - 20th, visit our events listings page! And if you have an event you'd like to let our listeners know about, e-mail mooney@rte.ie.
Follow Us On Social Media:
Facebook: www.facebook.com/rtenature
E-mail Us: mooney@rte.ie
Caring For Wild Animals
Please note that many species of mammals, birds, invertebrates etc... are protected under law and that, even with the best of intentions, only someone holding a relevant licence from the National Parks & Wildlife Service should attempt the care of these animals. For full details, please click here to read the NPWS Checklist of protected & rare species in Ireland. If you are concerned about a wild animal, please contact your local wildlife ranger - click here for details.
Hurricane Winds
On Monday this week a very angry Ophelia swept in off the south west coast of Ireland wreaking havoc to all in its path and leaving a trail of destruction. As we know the cost in terms of human life was high, many near misses were also reported and the cost of nation-wide damage is yet to be accurately assessed with many communities still without power.
So how do animals fare when hurricanes hit?
In studio Derek spoke with Eric Dempsey, Éanna Ní Lamhna and Richard Collins.
Bat Bridge
Derek visited Ireland's first-ever bat bridge over Galway's newest motorway - constructed specially to conserve the Lesser Horseshoe bat.
The lesser Horseshoe Bat one of the smallest mammals in Ireland gets its name from the horseshoe-shaped flap of skin which surrounds its nostrils.
Derek traveled to the new bridge a couple of miles north of Gort and met with Ecological Consultant Tina Aughney of Bat Eco Services.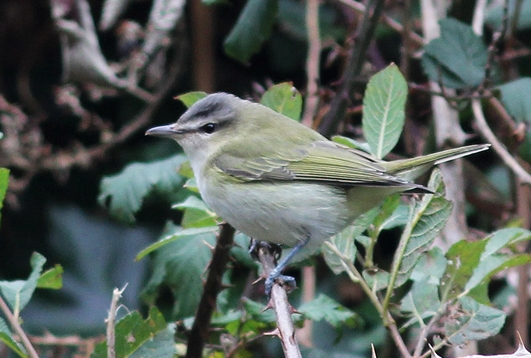 John Bradley
John Bradley is Manager of the Frampton Marsh Nature Reserve and he joined Derek on the phone to tell him How did "Hula" the whooper swam come to be at Frampton March.
The whooper swan suffered a damaged wing and was unable to make the annual 2,000-mile round trip from Frampton March Nature Reserve in Lincolnshire to Iceland with its family. Her "friends" joined Hula there around Oct 6th – after the story was published by the BBC. They are currently all together and there's about 15 swans, but probably more will come as usually have a winter flock of about 50 swans at Frampton.
Hedgerows: It is an offence to 'cut, grub, burn or otherwise destroy hedgerows on uncultivated land during the nesting season from 1 March to 31 August, subject to certain exceptions'. For more information, click here.
To contact your local wildlife ranger, click here for contact details. To read the Wildlife (Amendment) Act 2000, click here.
IMPORTANT NOTICE
Please DO NOT send any live, dead or skeletal remains of any creature whatsoever to Mooney Goes Wild.
If you find an injured animal or bird, please contact the National Parks & Wildlife Service on 1890 20 20 21, or BirdWatch Ireland, on 01 281-9878, or visit www.irishwildlifematters.ie