Mooney Goes Wild, Sunday October 15th 2017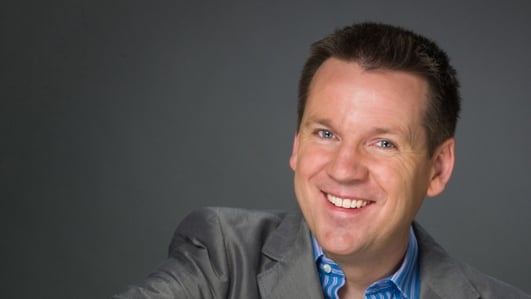 On Mooney Goes Wild tonight...
Philip McCabe, Mooney Goes Wild's resident bee expert and President of Apimondia, joins Derek and Dr. Richard Collins in studio to chat about the recent Apimondia conference in Turkey that was attended by almost 13,000 people from 127 countries! Sailing instructor Kerri-Ann Boylan tells Derek about the shark she filmed swimming in Skerries during the week, as shark expert Lucy Hunt gives us her view on the sighting. LIT student Jack Hassett explains why his DNA research has proved conclusively that the Irish Honey Bee is NOT extinct, and Sarah Martin tells us about a programme in Manchester called Connected Bees, which provides bees with backpacks to collect data as well as pollen!
Our panel tonight: left - Dr. Richard Collins (l) in discussion with Philip McCabe (r); right - the debate continues outside the studio!
Apimondia 2017
Philip McCabe is Mooney Goes Wild's long-standing bee expert - our very own Beeman! (Click here to listen back to our documentary all about Philip). But he also has a day job - as President of Apimondia, representing a massive 28 million beekeepers globally. Apimondia is the International Federation of Beekeepers' Associations, an organisation which promotes scientific, ecological, social and economic apicultural development in all countries. The 45th APIMONDIA International Apicultural Congress has just concluded in Istanbul, an event which was attended by almost 13,000 delegates from 127 countries. One of those returning beekeepers is President Philip McCabe, and fresh from his travels, he joins Derek and Richard in studio with tales from Turkey...
For more information about the Apimondia conference, visit www.apimondia2017.org.
The Skerries Shark
The unmistakable theme music to the movie JAWS immediately conjures up images of one of the planet's most dangerous and deadly sea creatures – the shark! But sharks are also one of the most misunderstood species on earth.
Last weekend, Skerries Sailing Club instructor Kerri-Ann Boylan was guiding a class of young north County Dublin sailors to shore after an afternoon on the water, when they were startled, and more than a little excited, by the sight of a shark gliding through the shallow waters in Skerries! Derek went to meet Kerri-Ann in Skerries to learn more about this unusual encounter...
Marine biologist Lucy Hunt is founder and managing director of Sea Synergy Marine Awareness Centre in Waterville, Co. Kerry, and Education Officer with the Irish Whale and Dolphin Group. She joins us on the line from Alicante in Spain, where she is working with the Volvo Ocean Race as their sustainability education manager, to give us her view on the basking shark in Kerri-Ann's video...
DNA Research Proves Native Irish Honey Bee Not Extinct
One out of every three bites of food we eat is a result of pollinators like honey bees – in fact they're so important that in some parts of the world, farmers have bee hives transported onto their farms to provide pollination for their crops. So needless to say news that the native Irish honey bee is not extinct after all has been greeted with great enthusiasm!
Jack Hassett is an Applied Science postgraduate at the Limerick Institute of Technology. He carried out DNA analysis on the pure native Irish honey bee, Apis mellifera mellifera, as part of his PhD on the "Genetic Analysis Of The Native Irish Honey Bee", and he joins us from RTÉ's Limerick studios to tell us more about the remarkable findings that emerged from his research...
For more information, visit www.lit.ie.
Manchester's Backpacker Bees
Whilst the Irish Honeybee is celebrating its rebirth, scientists in the UK are putting their cousins online to aid their survival. Threatened bee species are being given what are described as tiny backpacks – micro radio transmitters - which will enable their behaviour, pollination and movement to be tracked. Hives are being retro-fitted with electronic panels, and each time the tagged bees enter and exit the hive, that data is recorded. The symbol of Manchester is the bee, so it's appropriate that it's in this great Northern city that the Connected Bees programme was launched in England. The project is being spear-headed by IT giant Cisco, and Manchester Science Partnerships. Sarah Martin, who is originally from Newry, is Project Manager of the Connected Bees programme in Manchester; she joins us from the studios of BBC Salford to tell us all about it...
For more information about the Connected Bees programme, visit www.mi-idea.com/connected-bees.
Hedgerows
It is an offence to 'cut, grub, burn or otherwise destroy hedgerows on uncultivated land during the nesting season from 1 March to 31 August, subject to certain exceptions'. For more information, click here. To read the Heritage Bill 2016, as passed by Dáil Éireann on July 5th 2018, click here. To read the Heritage Act 2018, click here.
To contact your local wildlife ranger, click here for contact details. To read the Wildlife (Amendment) Act 2000, click here.
Caring For Wild Animals
Please note that many species of mammals, birds, invertebrates etc... are protected under law and that, even with the best of intentions, only someone holding a relevant licence from the National Parks & Wildlife Service should attempt the care of these animals. For full details, please click here to read the NPWS Checklist of protected & rare species in Ireland. If you are concerned about a wild animal, please contact your local wildlife ranger - click here for details.
IMPORTANT NOTICE
Please DO NOT send any live, dead or skeletal remains of any creature whatsoever to Mooney Goes Wild. If you find an injured animal or bird, please contact the National Parks & Wildlife Service on 1890 20 20 21, or BirdWatch Ireland, on 01 281-9878, or visit www.irishwildlifematters.ie