Mooney Goes Wild, Sunday October 1st 2017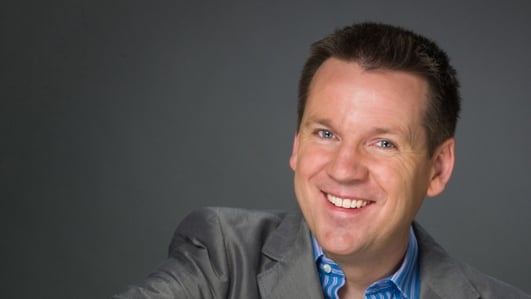 On Mooney Goes Wild tonight...
As animal loving Buddhists, who released live lobsters into the sea, face heavy fines, Dr. Ken Whelan joins us to take a look at the latest invasive species in our waters: pink salmon. It's hard to breathe easy with the news that microplastics are polluting the atmosphere - but what can we do to reduce their levels? Richard Collins talks to Anne Marie Mahon in GMIT to find out. And Terry Flanagan meets a Kilkenny farmer who is adopting baby hedgehogs born in his barn, as nature wraps up for winter...
Invasive Pink Salmon
Mooney Goes Wild's resident marine biologist Dr Ken Whelan joins Derek, Richard Collins and Eanna ni Lamhna in studio tonight explain why he has been tracing the increasing appearances of pink salmon in Irish rivers, and the possible impact they could have on our native species of Atlantic Salmon...
The first reported capture of a pink salmon in Irish waters in 2017, from the Galway Weir fishery on the River Corrib, Galway City (photo courtesy of Inland Fisheries Ireland)
To read further about Ken's investigation into these invasive fish, visit www.offthescaleangling.ie/issue18/issue18.html#&panel1-8, and for Fisheries Ireland's description of pink salmon, visit www.fisheriesireland.ie/Press-releases/mysterious-pink-salmon-reported-in-west-of-ireland-river-systems.html. And for more on our own Ken, visit www.kenwhelan.info!
Life In Plastic
At this time of year, when the days are getting shorter and there's a definite nip in the air, what could be better than pulling on a jacket, putting on a pair of comfortable shoes and heading outside into the fresh air for an energising autumnal walk? It's a bit like being a child again - kicking through the crunchiest of leaves, collecting shiny conkers in your pocket and relishing the warmest of nature's colours - all evoking memories of Halloween, pumpkins and spooky November nights. The softness of summer has given way to the crispness of autumn and just by breathing in the fresh air, you somehow feel like it's working medicinal wonders.
But is it? And what are you actually breathing in?
We already know that cars emit several types of pollutants such as carbon monoxide and oxides of nitrogen - but research is showing that microplastic particles are also contaminating the atmosphere and even our tap water, with potential risks for our health.
Dr. Anne Marie Mahon from GMIT with Dr. Richard Collins
Anne Marie Mahon, from the Galway-Mayo Institute of Technology, is at the forefront of research into microplastics in our environment - and Richard and Derek travelled to Galway to meet her to find out more...
To read more about the whale that was found with 30 plastic bags in its stomach, visit www.telegraph.co.uk/news/2017/02/03/whale-found-dying-coast-norway-30-plastic-bags-stomach/.
Hedgehogs
It's the first of October and memories of warm summer days are fading fast, as autumn seduces us with its own irresistible charms. In the words of poet John Keats, it's "the season of mists and mellow fruitfulness", a kaleidoscope of jewel-like colours, from ruby reds to burnished gold, are adorning our landscape as nature puts on its show stopping display.
It's also a changing world for our wildlife. Birds are trading places, swallows have left our shores for Africa and Brent Geese and Whooper Swans are flying in from the north. Many of our animals, such as hedgehogs, are now getting ready for hibernation and that means building up enough fat stores to get them through the long winter. For any hoglets born this year, it's a crucial time and never more so than for those born in late summer - the 'autumn juveniles', as they're called, which have a low chance of survival.
The Mooney Goes Wild team were recently contacted by a farmer called Tony Blackmore. Tony lives in south Kilkenny and he had just discovered a litter of baby hedgehogs in his barn. He was concerned that they wouldn't make it through the winter. So armed with plenty of useful advice, Mooney Goes Wild reporter Terry Flanagan set off to meet him...
***A reminder from Bev Truss, from The Hogsprickle Wildlife Rescue***
IT IS IMPERATIVE that in instances such as Tony's, members of the public really need to contact a Wildlife Rehabilitator, who hold a NPWS license. Please bear in mind that hedgehogs are a protected species in Ireland, and to have one in your care you MUST apply for a license from the National Parks and Wildlife Service (NPWS). To take hedgehogs from the wild would be breaking the law.
Please let people know there are certified Wildlife Rehabbers around to help. Listeners can contact me at The Hogsprickle (http://thehogsprickle.weebly.com/emergency-first-aid.html) - I am happy to advise and chat on 086 862-4511. Alternatively please contact the Kildare Animal Foundation's Wildlife Unit (https://animalfoundation.ie/wildlife/) on 085 814-1992.
PLEASE PLEASE text or phone if you need help with injured wildlife or birds. ALL the rescues here are rehabilitated under NPWS license. PLEASE don't try to rehabilitate as quite often wildlife and wild birds become stressed around humans and will die. A reminder that a NPWS license is required to keep an injured or disabled protected animal - for more information, please visit https://www.npws.ie/licences/possession/keep-injured-or-disabled-protected-wild-animal-or-bird.
Hedgerows
It is an offence to 'cut, grub, burn or otherwise destroy hedgerows on uncultivated land during the nesting season from 1 March to 31 August, subject to certain exceptions'. For more information, click here. To read the Heritage Bill 2016, as passed by Dáil Éireann on July 5th 2018, click here. To read the Heritage Act 2018, click here.
To contact your local wildlife ranger, click here for contact details. To read the Wildlife (Amendment) Act 2000, click here.
Caring For Wild Animals
Please note that many species of mammals, birds, invertebrates etc... are protected under law and that, even with the best of intentions, only someone holding a relevant licence from the National Parks & Wildlife Service should attempt the care of these animals. For full details, please click here to read the NPWS Checklist of protected & rare species in Ireland. If you are concerned about a wild animal, please contact your local wildlife ranger - click here for details.
IMPORTANT NOTICE
Please DO NOT send any live, dead or skeletal remains of any creature whatsoever to Mooney Goes Wild. If you find an injured animal or bird, please contact the National Parks & Wildlife Service on 1890 20 20 21, or BirdWatch Ireland, on 01 281-9878, or visit www.irishwildlifematters.ie