Mooney Goes Wild, Sunday June 11th 2017
This year's Dawn Chorus programme took place on Sunday, May 6th 2018, and was a roaring success! All India Radio producer Monika Gulati sent us a pic of herself sporting our Dawn Chorus beanie!!
May Events
Well whilst our Dawn Chorus programme may have finished for another year, throughout May, events are still taking place around the country to celebrate the beautiful birdsong that our feathered friends provide. For more information on these events, and on the annual Burren In Bloom festival that takes place from May 18th - 20th, visit our events listings page! And if you have an event you'd like to let our listeners know about, e-mail mooney@rte.ie.
Follow Us On Social Media:
Facebook: www.facebook.com/rtenature
E-mail Us: mooney@rte.ie
Caring For Wild Animals
Please note that many species of mammals, birds, invertebrates etc... are protected under law and that, even with the best of intentions, only someone holding a relevant licence from the National Parks & Wildlife Service should attempt the care of these animals. For full details, please click here to read the NPWS Checklist of protected & rare species in Ireland. If you are concerned about a wild animal, please contact your local wildlife ranger - click here for details.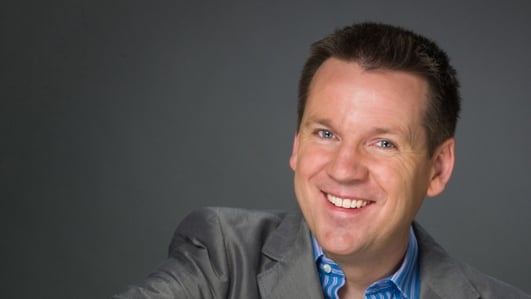 On Mooney Goes Wild tonight...
Bláthnaid ní Chofaigh drops by to ask Richard Collins about the life expectancy of parents vs. non-parents in the human and animal world. Paul Whelan from Biology.ie explains why looking out for roadkill, rather than averting your gaze, could help provide vital information for the Road Kill Survey 2017. And we're tickled pink to be with you tonight! How did it all start, why we do it and did you know that primates enjoy a good tickle too? We talk tickling and how it hits the funny spot...
Life Expectancy Of Parents
Our colleague Bláthnaid ní Chofaigh had an interesting question for Dr. Richard Collins - she had heard that parents live LESS longer than non-parents. Could this possibly be true? And if so, is it also the case in the animal world? So we invited Bláthnaid into studio to discuss it with Richard and Derek...
The bond between parent and child is one of love and devotion - but could it also be shortening the parent's lifespan? Photo: Nandhu Kumar / Pixabay
Road Kill Survey 2017
Have you ever accidentally hit and killed a dog, badger, fox, deer, cat, rabbit or other animal while out driving? A recent survey from AA Ireland found that more than one in ten Irish motorists had hit or killed at least one animal with their car in the past five years.
It may be just a one off incident when it happens, but the implications can actually be quite far reaching. The loss of even just a few of some of our wildlife species is likely to have a significant impact on local populations. That's why researchers are asking you to do something which you may prefer not to do, but it's all for the greater good of our wildlife. They're asking you to stop (obviously - always and only in a very safe place!) and take a closer look at animals which you find dead on our highways and byways, and then report these sightings to them.
Paul Whelan, Founder of Biology.ie
This provides incredibly valuable information about our wildlife species and their habitats and, as a result, helps to develop strategies in the conservation of protected species. All information from public sightings will contribute to the 2017 Road Kill Survey, which is compiled by Paul Whelan. He runs Biology.ie, a website which aims to promote biodiversity awareness. Paul lives in Midleton in Co Cork and Derek met him recently on a particular stretch of the road which runs towards Kinsale...
Click here to find out which species Biology.ie require roadkill reports for. To find out more about the Road Kill Survey 2017, and to submit your records, please visit www.biology.ie.
Tickling
Laughter has to be one of the best sounds in the world and especially when it comes from a good old fashioned tickle. It makes us giggle, gasp for breath, have convulsions and beg the other person to please, please, please stop doing it... but what's tickling really all about?
There's definitely something social about it. It's one of the first ways that parents communicate with their babies. It's how brothers and sisters playfully bond with each other. It's also how potential lovers tease and flirt with one another.
But tickling is much more than that. Research also links it to self-defence. It's no coincidence that the most ticklish parts of the body are also the most vulnerable, like the neck, the ribs and the stomach.
And humans aren't the only ones to do it. Tickling and tickle-induced laughter also exist in our monkey relatives, such as chimpanzees and orangutans.
So how did it all begin and why do we do it? Prof. Robert R. Provine, a neuroscientist and Professor of Psychology at the University of Maryland, Baltimore County in the USA, is also the author of a book called Curious Behavior: Yawning, Laughing, Hiccupping, and Beyond.
Robert recently spoke with Derek, Richard Collins, and Eanna ni Lamhna about why we tickle, and what laughter is...
Curious Behavior: Yawning, Laughing, Hiccupping, And Beyond, by Robert Provine, is published by The Belknap Press. The ISBN is 9780674048515 and the RRP is €25.
Left: Professor Robert Provine; right: 'Curious Behavior: Yawning, Laughing, Hiccupping, And Beyond'
Hedgerows: It is an offence to 'cut, grub, burn or otherwise destroy hedgerows on uncultivated land during the nesting season from 1 March to 31 August, subject to certain exceptions'. For more information, click here.
To contact your local wildlife ranger, click here for contact details. To read the Wildlife (Amendment) Act 2000, click here.
IMPORTANT NOTICE
Please DO NOT send any live, dead or skeletal remains of any creature whatsoever to Mooney Goes Wild.
If you find an injured animal or bird, please contact the National Parks & Wildlife Service on 1890 20 20 21, or BirdWatch Ireland, on 01 281-9878, or visit www.irishwildlifematters.ie The Song Of The Diddy Men
The Diddy Men
0:50
The Laughing Policeman
Charles Penrose
0:10