Mooney Goes Wild, Sunday June 4th 2017
This year's Dawn Chorus programme took place on Sunday, May 6th 2018, and was a roaring success! All India Radio producer Monika Gulati sent us a pic of herself sporting our Dawn Chorus beanie!!
May Events
Well whilst our Dawn Chorus programme may have finished for another year, throughout May, events are still taking place around the country to celebrate the beautiful birdsong that our feathered friends provide. For more information on these events, and on the annual Burren In Bloom festival that takes place from May 18th - 20th, visit our events listings page! And if you have an event you'd like to let our listeners know about, e-mail mooney@rte.ie.
Follow Us On Social Media:
Facebook: www.facebook.com/rtenature
E-mail Us: mooney@rte.ie
Caring For Wild Animals
Please note that many species of mammals, birds, invertebrates etc... are protected under law and that, even with the best of intentions, only someone holding a relevant licence from the National Parks & Wildlife Service should attempt the care of these animals. For full details, please click here to read the NPWS Checklist of protected & rare species in Ireland. If you are concerned about a wild animal, please contact your local wildlife ranger - click here for details.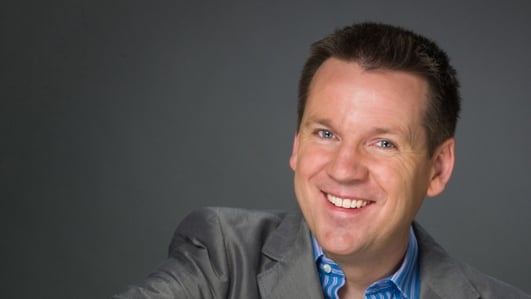 On Mooney Goes Wild tonight...
As Manchester mourns those killed in the recent bomb attack, many Mancunians are queuing up for tattoos of bees. But why is the bee the symbol of Manchester? Philip McCabe, president of Apimondia, explains. We learn how a feathered guest has accepted an invitation to dine from a family in Co Meath - and decided there's no place like their home. Derek meets the Meath women with a passion for pets, and keeping chickens! Summer is on the way, and its stunning superstars are getting ready to take centre stage - Liam Lysaght tells us about some of our most beautiful butterflies, and why the National Biodiversity Data Centre are looking for YOUR sightings for a new butterfly Atlas. And Terry Flanagan reports from Lough Ennell in County Westmeath, on an evening concert not to be missed: the Dusk Chorus!
Manchester's Bees
As the One Love Manchester concert ends, and the flowers continue to fill St. Ann's Square, the outpouring of sympathy, horror and helplessness, in the aftermath of the terror attacks in Manchester and last night in London, continues to flow. But in the wake of the bombing at the Ariana Grande concert that left 22 people dead and a further 120 injured, there has been a poignant gesture of solidarity by the people of Manchester.
A montage of bee tattoos; photo: www.instagram.com/alchemytattoostudio
Huge queues have been forming at tattoo parlours across greater Manchester as people wait patiently to get bee tattoos, to raise funds for victims and families affected by the bombing. One tattoo studio has already raised almost £5,000.
Philip McCabe is the President of Apimondia (the International Federation of Beekeepers Associations), and he's also our resident bee expert. He joins Derek in studio to explain the background to and significance of the bee symbol to Mancunians...
For more information about Manchester's connection to the bee, click here for this Manchester Evening News article: www.manchestereveningnews.co.uk/news/greater-manchester-news/manchester-bee-symbol-meaning-tattoo-11793163.
A Residential Robin
While most birds tend to keep their distance from humans, the robin is one exception. Recorded by BirdWatch Ireland as the commonest bird in our gardens, it's also one of the most beautiful with its bright orange-red breast.
Robin (photo: Michael Finn / BirdWatch Ireland)
There are many Old Wives Tales and superstitions surrounding robins. Above all is the warning never to take the life of this red-breasted songster. It's believed that anyone who does so will have a life full of misery, clearly expressed in these old words of caution: "Whoever kills a robin redbreast will never have good luck, even if they live to be a thousand years old". Another old Irish lesson about kindness to robins tells that if anyone kills a robin, a large growth will grow on the assailant's hand, preventing the killer from working or even playing hurling!
But the robin is also supposedly blessed with amazing powers for predicting the weather. Long and loud singing of the robin in the morning is a sure sign of rain. A robin sheltering in the dense branches of a tree also spells rain. If one is seen chirping on an open tree branch, then fine weather is practically guaranteed.
But the popularity of the robin has a lot to do with the tameness of this bird, and the way it can follow us around. The robin is a well known friend to farmers and gardeners alike, always perched close by on the handle of a spade or pecking for worms and insects in the soil being worked.
Left: Brendan in his garden; right: Brendan and Maureen with grandson Calum
Well, we've come across one particular robin who's taken things to a whole new level. Liking the people in the garden so much, this assertive little creature has decided to virtually move in with them! Maureen and Brendan Doyle live near Dunshaughlin in Co Meath, and Derek dropped in to visit them one morning just before their early visitor arrived...
If you'd like to listen back to the Mooney Goes Wild documentary The Robin - The Christmas Bird, then click here.
Keeping Hens
On his way home to Dublin, Derek lost his way and two women, Michelle Cleary and Rita Shannon, stopped to help him with directions. They invited him back to Michelle's house for a cup of coffee where he met her menagerie of animals including four hens, three dogs and one cat. He also got to hear how Rita rescues rotweillers and dobbermans and her love of beekeeping...
Butterfly Atlas 2021
From the painted lady to the red admiral, the holly blue to the speckled brown - as summer approaches, butterflies will soon be fluttering across our gardens, feeding on sweet nectar and charming us with their delicate beauty. Butterfly numbers are in decline, but there's still so much we can do to give them a helping hand and boost numbers. How about introducing plants such as Buddleja, lavender or blackberries into your garden? Or sparing some of the buttercups and dandelions from your lawnmower?
Not only are they beautiful, but these insects play an incredibly important role when it comes to informing us about what's going on in our ecosystem. They react extremely quickly to even minor changes in the environment, making them both a good indicator of biodiversity and providing an early warning system for other reductions in wildlife.
From top: Peacock Butterfly, Large White Butterfly, Small Tortoiseshell Butterfly
That's why the National Biodiversity Data Centre, which documents Ireland's wildlife, has launched a five year butterfly recording project. The Butterfly Atlas 2021 will reveal which butterfly species are found across our landscape and how numbers and distribution are changing. It's easy to support the atlas – whenever you see a butterfly and know what it is, you simply submit this information to the centre.
In the hope of getting a few butterfly sightings ourselves, we sent Eanna ni Lamhna off to the Irish Peatland Conservation Council at the Bog of Allen Nature Centre in Lullymore, County Kildare. There she met Dr Liam Lysaght, Director of the National Biodiversity Data Centre, and Michael Jacob, Chairman of Butterfly Conservation Ireland…
For more information about how you can report any sightings which could be useful in the compilation of the Butterfly Atlas 2021, just visit www.biodiversityireland.ie/record-biodiversity/surveys/butterflyatlas. For a crash course in identifying butterflies, visit click here or download the Android app for butterfly identification here, and for info on Butterfly Conservation Ireland, visit www.butterflyconservation.ie/wordpress. And to find out more about the butterflies we have in Ireland, visit www.irishbutterflies.com.
***COMPETITION TIME!***
The National Biodiversity Centre has provided us with five beautifully produced butterfly identification swatches to giveaway to our listeners. They're small and perfect for popping into your pocket when you're in the garden or out and about, having a walk in the countryside or in one of the butterfly hotspots across the country.
To be in with a chance of winning one of these five swatches, just answer the following question:
True or false: Green Hairstreak and Purple Hairstreak are types of butterfly?
Entry by e-mail only. Please send your answer, name and address to mooney@rte.ie. Close of receipt for entries: 09:00 on Friday, June 9th. Good luck!

Dusk Chorus
It's a month now since the exquisite sounds of birdsong filled our ears and all of our senses as the world welcomed the morning light, from east to west, in our special Dawn Chorus broadcast. From the rasping call of the corncrake on the coast of Donegal, to the deep croak of the heron in St Anne's Park in Dublin, the unrivalled repertoire of a nightingale on the Austrian-Hungarian border and wild peacock cries close to the Taj Mahal in India.
May, when birdsong is at its peak strength, may have now drawn to a close, but nature's greatest concert is far from over. Not only is the early morning show still going strong, the late night performance is not to be missed either. Just as evening light begins to fade, the Dusk Chorus can be savoured, with its own particular richness, variety and purpose. You may remember that Lough Ennell in Co Westmeath was one of our chosen Dawn Chorus destinations. Terry Flanagan has since returned to its shores, with Eugene Dunbar and Tom O'Callaghan, but this time in the quiet of eventide...
Lough Ennell at dusk; photo: Terry Flanagan / Twitter
In the morning, as you begin your day or in the evening, just as you're winding down before bedtime, why not just stop and listen and savour - even for just a few moments – those blissful bursts of birdsong in the Dawn and Dusk Choruses - before the moment has passed and birdsong, while still beautiful, has become a little less vibrant.
Hedgerows: It is an offence to 'cut, grub, burn or otherwise destroy hedgerows on uncultivated land during the nesting season from 1 March to 31 August, subject to certain exceptions'. For more information, click here.
To contact your local wildlife ranger, click here for contact details. To read the Wildlife (Amendment) Act 2000, click here.
IMPORTANT NOTICE
Please DO NOT send any live, dead or skeletal remains of any creature whatsoever to Mooney Goes Wild.
If you find an injured animal or bird, please contact the National Parks & Wildlife Service on 1890 20 20 21, or BirdWatch Ireland, on 01 281-9878, or visit www.irishwildlifematters.ie