Mooney Goes Wild, Sunday April 9th 2017
Four Tips For Feeding Hungry Birds In Cold Weather
This is a tough time for birds. Keen gardeners will know that their natural food source has been depleted, leaving our feathered friends struggling to find food. They need all the help they can get. Learn more about feeding birds by clicking here for tips for feeding hungry birds in cold weather.
Email: mooney@rte.ie
Facebook: facebook.com/rtenature
Twitter: @NatureRTE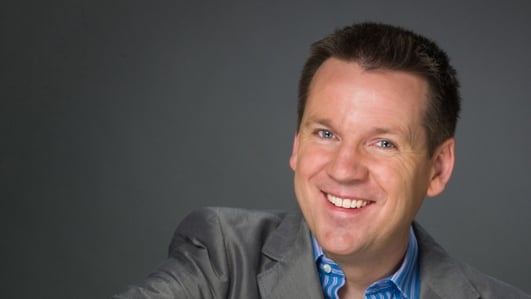 On Mooney Goes Wild tonight...
We hear all about your sightings of swallows, a red-light thrush family and how you've been saving starlings. As researchers at the University of Manchester create a way for seawater to be turned into drinking water, marine biologist Ken Whelan explains what impact that might have on our salmon. And the sight of thousands of Grunion fish tumbling onto shore on wave after wave of Pacific surf is a truly extraordinary thing to witness – and is sometimes referred to as a "Grunion Invasion". It's long been on Derek's "bucket list" - and recently, in California, he got to see this incredible phenomenon for himself. He tells us about his experience...
Swallows & Other Birds
Thanks to all who've been in touch about spotting swallows – from Fairview in Dublin to Multyfarnham in County Westmeath. If you see a swallow or hear a cuckoo, please do contact us and let us know - and if you can record the birdsong or take a picture, so much the better! E-mail your sightings to mooney@rte.ie, and don't forget to record it on Spring Alive (www.springalive.net/en-ie) too!
Paul O'Sullivan is a bus driver in Limerick and he called to let us know about a thrush that was nesting in a red traffic light at the entrance to the University of Limerick. The story made it into the Limerick Leader newspaper - visit www.limerickleader.ie/news/home/243029/bright-idea-thrush-raises-young-in-limerick-traffic-light to read the article and see the fabulous picture – and since then we're reliably informed that the birds have well and truly flown.
And finally, well done to Packie Collins of Celtic Warrior Boxing Gym in Blanchardstown in Dublin. He pictured himself with a little starling and tweeted: "Unexpected visitor to the gym! All tangled up in twine. Untangled and unharmed – he's free as a bird!!!". Fair play Packie! And if you'd like to learn more about Starlings, check out our Starling Documentary - visit www.rte.ie/radio1/mooney/programmes/2015/0102/669979-mooney-friday-january-2nd-2015.
Desalination Through Graphene
The ongoing row over water, and its prominence on our domestic news agenda, reminds us what an incredibly precious and valuable commodity water is. Despite the fact that our oceans are deep and wide – and that water is in fact one of our most abundant resources – we all know that the salt content in sea-water makes it undrinkable.
The growing risk of worldwide water shortages is worse than scientists previously thought. According to the international campaign End Water Poverty, some 663 million people around the world have no reliable access to clean, safe water year-round. And two-thirds of the world's population face water scarcity for at least one month every year.
All this really puts into context news announced this week by researchers at the University of Manchester, who have invented an efficient way to literally sieve the salt out of seawater – raising the real possibility that we could be on course to turn seawater into clean drinking water.
To chat about the significance of the impact it will have not only on ourselves, but on the birds and fish that deal with salt and fresh water, especially species such as salmon, we're joined in studio by Dr. Richard Collins, Eanna ni Lamhna, and marine biologist Dr. Ken Whelan...
To read more about the remarkable graphene sieve, visit www.manchester.ac.uk/discover/news/graphene-sieve-turns-seawater-into-drinking-water.

Going For Grunion
Do you have a "bucket list" made out? A list of things you want to try or experience before you die? Mooney Goes Wild presenter Derek Mooney has one, and somewhere near the top of that list was to observe a 'grunion run' - something he managed to achieve on a recent holiday in California! But what is a grunion?
Two grunion fish; the female is longer than the male
A grunion is a sardine-like fish, with have an unusual mating ritual which sees them act on a seemingly suicidal desire to breed out of water. They were the very first species to feature in the BBC's iconic series The Ascent Of Man – where Jacob Bronowski traced the development of human society through its understanding of science.
Perhaps this is why, over the years, the grunion has captured the imagination of all kinds of artistes fascinated by this weird fish – and by the human habit of taking to the beaches at full moon to go fishing on what's known as a "Grunion Run".
The sight of thousands of grunion tumbling onto shore on wave after wave of Pacific surf is a truly extraordinary sight – and is sometimes referred to as a "Grunion Invasion". That provided rich pickings for – of all things – sixties U.S. sitcom The Beverly Hillbillies, where the Grunion inspired the plot for no fewer than THREE episodes!
Clockwise from top left; Derek with some grunion collectors in California; Dr. Karen Martin; Derek marks 'observing grunion run' off his bucket list; William Pon & Megumi Ito collecting Grunion
This was something that Derek absolutely HAD to see – so a few weeks ago whilst on holiday in the States, he met up with Dr Karen Martin, Professor of Biology at Pepperdine University in California...
For more information on the work being done on grunion at Pepperdine, visit http://grunion.pepperdine.edu/.
Hedgerows
Statement from BirdWatch Ireland, Thurs Feb 28th 2019:
BirdWatch Ireland wishes to remind the public, local authorities and contractors that hedge-cutting is NOT permitted between 1st March and 31st August inclusive, except in the case of any of the derogations permitted under the Wildlife Act 1976, as amended. The Heritage Act 2018 gives the Minister for Culture, Heritage and the Gaeltacht the power to make certain changes to these dates, but it is important to note that, as yet, the Minister has not done so. As a result, the usual dates when hedge-cutting is prohibited currently remain unchanged.
It is an offence to 'cut, grub, burn or otherwise destroy hedgerows on uncultivated land during the nesting season from 1 March to 31 August, subject to certain exceptions'. For more information, click here. To read the Heritage Bill 2016, as passed by Dáil Éireann on July 5th 2018, click here. To read the Heritage Act 2018, click here.
To contact your local wildlife ranger, click here for contact details. To read the Wildlife (Amendment) Act 2000, click here.
Caring For Wild Animals
Please note that many species of mammals, birds, invertebrates etc... are protected under law and that, even with the best of intentions, only someone holding a relevant licence from the National Parks & Wildlife Service should attempt the care of these animals. For full details, please click here to read the NPWS Checklist of protected & rare species in Ireland. If you are concerned about a wild animal, please contact your local wildlife ranger - click here for details.
IMPORTANT NOTICE
Please DO NOT send any live, dead or skeletal remains of any creature whatsoever to Mooney Goes Wild. If you find an injured animal or bird, please contact the National Parks & Wildlife Service on 1890 20 20 21, or BirdWatch Ireland, on 01 281-9878, or visit www.irishwildlifematters.ie