Mooney Goes Wild, Sunday April 2nd 2017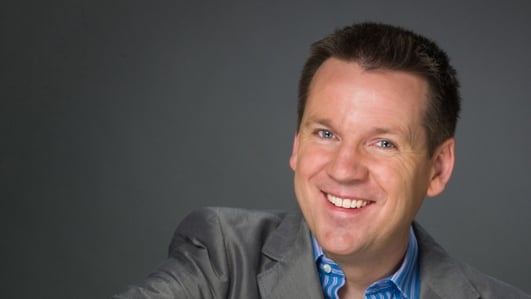 On Mooney Goes Wild tonight...
We're on the search for sightings of swallows, plus we hear about Derek's pheasant experience on the road back from Cork. We learn about new Dutch research into computer dating for orang-utans. Dr. Richard Collins gets up close and personal with some Brent Geese. And reporter Terry Flanagan investigates the flourishing industry that once was the rabbit business...
Seeking Swallows & Pheasant Encounters
Mary O'Grady, a listener in Limerick, e-mailed us during the week about hearing her first swallow of the season. She wrote:
Just a short time ago I saw our first swallow of 2017 flying overhead in our yard here in Knockainey, Co. Limerick. Last year there were much fewer swallows than in previous years - so hopefully more to follow and that this will be a good year for them. They have been nesting in our sheds through the years and are always just a joy to watch.
Barn Swallow; photo: Stephen McAvoy / BirdWatch Ireland
Don't forget to let us know if YOU see any swallows – and send us in pictures. And as we mentioned last week, we want a Mooney Goes Wild listener to be the first to hear the cuckoo cry this year – and be sure to record it and send it in to us telling us where and when you heard it. Please e-mail your sightings details to mooney@rte.ie, and also, don't forget to record it with Spring Alive, which seeks to log all sightings of Barn Swallow, White Stork, Common Cuckoo, Common Swift, and European Bee-eater birds across Europe. For more details, visit www.springalive.net.
A couple of years ago, we broadcast a very special programme which explored the significance of ringing swallows; for further information, and to listen back to that programme, visit www.rte.ie/radio1/mooney/programmes/2015/0913/727468-mooney-goes-wild-sunday-september-13th-2015/. And if you'd like to download Eric Dempsey's documentary The Swallow - From Egg To Africa , then click here: www.rte.ie/podcasts/2011/pc/pod-v-08021142m40smooneydoctheswallow-pid0-2560536.mp3. For further information, about this remarkable bird, visit www.rte.ie/radio/mooneygoeswild/features/mooneycam/swallow_nestcam_aras.
Derek had an encounter of his own with some of our feathered friends earlier this week. Driving back an the old road from Cork to Dublin, around the Limerick area he spotted a pair of courting pheasants. By the time he'd driven past them and gone back to take a closer look, one of them had disappeared. Or had it? What struck Derek was, how hard it was to find them - because of how brilliantly they are camouflaged!
Tinder For Orang-utans
Where once it was the matchmaker who found us our perfect partner, in the 21st century, that role is increasingly being played by computers – with the internet currently playing cupid to an estimated 91 million people worldwide, through online dating apps like Grindr, Match.com and Tinder. The way Tinder works is that is offers you potential matches in an area near you - and if they take your fancy, you swipe right to 'like' them, or swipe left to 'pass'. If they've also 'liked' you, then it's a match – and after that who knows where it all might end?
But apparently computer dating is no longer just for humans. In a bid to improve mating successes, a Dutch zoo is developing a kind of Tinder app for orang-utans - so that they can play a part in choosing their own prospective partners. The idea is that the female will be shown pictures of possible suitors, and then the male she chooses will be flown in for "a date" - from countries as far away as Singapore - to make the match.
Staff at the Apenheul primate park in Apeldoorn hope that if the female orangutan can choose her own mate, then the pitter-patter of tiny feet won't be far behind. Photo: Pixabay
Derek and Dr. Richard Collins recently spoke to Dr. Mariska Kret, who is Assistant Professor of Cognitive Psychology at Leiden University in the Netherlands, and the principle investigator in this fascinating new research...
For more information, visit www.mariskakret.com.
Tagging Light-Bellied Brent Geese
The flock of Light-Bellied Brent Geese that can currently be found on the North Bull Island in Dublin Bay are fattening up in preparation for their epic migration away from our shores, on their arduous journey of about 4,500 km to their breeding ground in high arctic Canada. These small, dark birds with their distinctive white neck patch are one of Dublin's most iconic wintering species. The geese gather here each year in their thousands, with numbers quadrupling over the past fifty years.
Researchers preparing the netting
So it's the perfect time of year for studies to take place - which is why this is the time of year when researchers from the University of Exeter carry out their tagging operation, part of a long-term study led by Professor of Animal Ecology, Stuart Bearhop. Dr. Richard Collins joined them on Bull Island to find out more...
Left: Stuart Bearhop and Richard Collins; middle: Richard, Stuart and Mooney Goes Wild producer Sheila O'Callaghan; right: Richard on Bull Island
If you'd like to see the geese, you'd better hurry as they're preparing to leave. Bull Island is home to an incredible array of wildlife, and UNESCO has designated it a "biosphere" (the only capital city to achieve this status), because of the connection between nature and culture, and its rare and internationally important habitats and species of wildlife. For more information about Dublin Bay Biosphere, visit www.dublinbaybiosphere.ie. And for more information about Professor Bearhop and his work, visit ornithology.ucc.ie/people/prof-stuart-bearhop/.
Ireland's Rabbit Industry
Although population numbers fluctuate, rabbits in Ireland are still common and they are widespread. The rabbit was first recorded in Ireland in the 9th century, and by the 18th century it had spread to all four provinces and to all of our islands. And despite the introduction of Myxomatosis in 1954 which devastated population numbers, the rabbit has survived.
This you may already know – but were you aware that during the late 1800s and early 1900s there was a flourishing rabbit industry in Ireland? Millions of rabbits were caught each year providing a livelihood for the many poor and unemployed - and for thousands of professional trappers.
European Rabbit; photo: Pixabay
After many years of research, Dr. Michael Conry has written a book on the subject - aptly named The Rabbit Industry In Ireland. (For more information about the book, visit www.conry-michael-books.com/8_rabbit_industry_in_ireland.) Early last Sunday morning, MGW reporter Terry Flanagan met up with Michael on Castletown Estate in Co. Carlow, hoping to see some rabbits and to learn something new about an old way of life!
Hedgerows
It is an offence to 'cut, grub, burn or otherwise destroy hedgerows on uncultivated land during the nesting season from 1 March to 31 August, subject to certain exceptions'. For more information, click here.
To contact your local wildlife ranger, click here for contact details. To read the Wildlife (Amendment) Act 2000, click here.
Caring For Wild Animals
Please note that many species of mammals, birds, invertebrates etc... are protected under law and that, even with the best of intentions, only someone holding a relevant licence from the National Parks & Wildlife Service should attempt the care of these animals. For full details, please click here to read the NPWS Checklist of protected & rare species in Ireland. If you are concerned about a wild animal, please contact your local wildlife ranger - click here for details.
IMPORTANT NOTICE
Please DO NOT send any live, dead or skeletal remains of any creature whatsoever to Mooney Goes Wild. If you find an injured animal or bird, please contact the National Parks & Wildlife Service on 1890 20 20 21, or BirdWatch Ireland, on 01 281-9878, or visit www.irishwildlifematters.ie