Mooney Goes Wild, Sunday March 26th 2017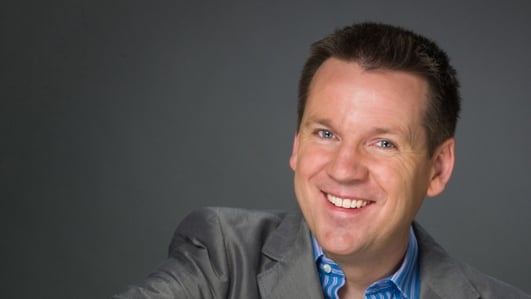 On Mooney Goes Wild tonight...
As today is Mother's Day, we celebrate the weird and wonderful maternal instincts of our hoofed, feathered and finned friends in the animal kingdom. Author and journalist Suzanne Campbell road-tests a new nature journal for kids. And Terry Flanagan visits the home of the Ryan family in Cavan, who tell him about the amazing array of wildlife that visit their garden!
Calling All Cuckoos!
Now we have no doubt that all you mammies out there are the epitome of the perfect mother - all-loving, caring, protective and nurturing! Like so many animals in the natural world, the instinct to protect your children is deep-rooted in your DNA – embedded firmly in your emotional hard-drive. But first we're looking for a creature that's unlikely to EVER win the "mother of the year" award - the cuckoo!
Cuckoo; photo: Marcin Karetta / BirdWatch Ireland
Cuckoos are famous for depositing their eggs into host nests and deceiving these unwitting "foster-birds" into raising their chicks for them. Every year at this time the race is on to be the first person to hear the cuckoo call. And we want Mooney Goes Wild to be able to claim the accolade this year! So as soon as you hear the cuckoo sing grab your phone, or any other recording device, and e-mail it to mooney@rte.ie – telling us who you are and where you heard it.
To read Dr. Richard Collins' article 'The Cuckoo: Ireland's Most Scandalous Bird!', click here: www.rte.ie/radio/mooneygoeswild/fp2012/cuckoo.
Maternal Instincts In Birds & Animals
Unlike the cuckoo, the Bottlenose Dolphin wants to be sure her calf stays close to her after the birth. A pregnant Bottlenose Dolphin will sing her name to the baby in her womb - so that it will recognise her when it goes out into the world.
A Bottlenose Dolphin; image: NASA/Wikipedia
But if we're looking for a candidate for the best mother ever, look no further than the Sea Louse who makes the ULTIMATE sacrifice for her offspring. When her babies are ready to be born they make their way into the world by eating her from the inside out!
To explore the many and varied habits of mothers in the animal kingdom we're joined this evening by zoologist Dr. Richard Collins, ornithologist Eric Dempsey of BirdsIreland.com, and Isabel Baker, who is a Dolphin Researcher at the Shannon Dolphin and Wildlife Foundation...
My Naturama Nature Journal
Earlier this year, we reviewed Naturama, a delightful book which sets out to 'open your eyes to the wonders of Irish nature' (click here to listen back to that review). Now following on from the massive and deserved success of that book, author Michael Fewer and illustrator Melissa Doran return with My Naturama Nature Journal, an activity book that encourages young readers to discover for themselves the magic of nature right on their doorstep.
Left: 'Naturama'; Right: the new 'My Naturama Nature Journal'
Suzanne Campbell is a food and farming author and journalist, and mammy to two daughters, and we asked her to review My Naturama Nature Journal - along with Anna, who is eight, and five-year-old Robin...
My Naturama Nature Journal is published by Gill Books. The RRP is €14.99 and the ISBN is 9780717175451. For more information, visit www.gillbooks.ie/general-childrens/general-childrens/my-naturama-nature-journal.
***COMPETITION TIME!***
We have three copies of My Naturama Nature Journal bundled with three of the original Naturama books to give away. To be in with a chance of winning, all you have to do is answer this question:
When is the most common time of year to see bluebells?
A. January and February?
B. April and May? Or
C. June and July?
E-mail your name, address and answer to mooney@rte.ie. Close of entries is next Sunday, April 2nd at 23:59. Good luck!
And if discovering wildlife and exploring nature with young children is something that is of particular interest to you, then one recommendation from MGW producer Sheila is the 1974 classic movie Swallows And Amazons, which is set in 1929 and follows two families of children in the Lake District in England:
Cavan's Garden Wildlife
A recent e-mail arrived here in the office from Bill and Ann Ryan in Co. Cavan.
Like many others it was quick to inform us of the wildlife that could be found in listeners' gardens, but what caught our eye was not what was written, but the attachments that accompanied it: stunning photographs of Pine Martens, Red Squirrels, Jays and Treecreepers - and all of these could be seen from Bill and Ann's living room!
For most of us, to get to see Pine Martens or Red Squirrels requires a trek to some remote location, but Bill and Ann get to see them daily, and all from the comfort of their own armchair. Not wishing to pass up the opportunity of seeing such an array of wildlife, we sent Terry Flanagan off to Co. Cavan, to see what he could see...
Hedgerows
It is an offence to 'cut, grub, burn or otherwise destroy hedgerows on uncultivated land during the nesting season from 1 March to 31 August, subject to certain exceptions'. For more information, click here.
To contact your local wildlife ranger, click here for contact details. To read the Wildlife (Amendment) Act 2000, click here.
Caring For Wild Animals
Please note that many species of mammals, birds, invertebrates etc... are protected under law and that, even with the best of intentions, only someone holding a relevant licence from the National Parks & Wildlife Service should attempt the care of these animals. For full details, please click here to read the NPWS Checklist of protected & rare species in Ireland. If you are concerned about a wild animal, please contact your local wildlife ranger - click here for details.
IMPORTANT NOTICE
Please DO NOT send any live, dead or skeletal remains of any creature whatsoever to Mooney Goes Wild. If you find an injured animal or bird, please contact the National Parks & Wildlife Service on 1890 20 20 21, or BirdWatch Ireland, on 01 281-9878, or visit www.irishwildlifematters.ie