Mooney, Tuesday September 2nd 2014
This year's Dawn Chorus programme took place on Sunday, May 6th 2018, and was a roaring success! All India Radio producer Monika Gulati sent us a pic of herself sporting our Dawn Chorus beanie!!
May Events
Well whilst our Dawn Chorus programme may have finished for another year, throughout May, events are still taking place around the country to celebrate the beautiful birdsong that our feathered friends provide. For more information on these events, and on the annual Burren In Bloom festival that takes place from May 18th - 20th, visit our events listings page! And if you have an event you'd like to let our listeners know about, e-mail mooney@rte.ie.
Follow Us On Social Media:
Facebook: www.facebook.com/rtenature
E-mail Us: mooney@rte.ie
Caring For Wild Animals
Please note that many species of mammals, birds, invertebrates etc... are protected under law and that, even with the best of intentions, only someone holding a relevant licence from the National Parks & Wildlife Service should attempt the care of these animals. For full details, please click here to read the NPWS Checklist of protected & rare species in Ireland. If you are concerned about a wild animal, please contact your local wildlife ranger - click here for details.
On Mooney today, with Shay Byrne...
Dr. Richard Collins continues his search for the Big 5 in South Africa, we have everything you need to know about the Government's ongoing home renovation incentive, and there's music from the Máirtín O'Connor Band ahead of their upcoming Steeple Sessions appearance...
Gym Intimidation
That's a blast from the past - that of course is Jane Fonda with her fitness workout. It was all the rage in the 80's. Do you remember, ladies: "Don't forget to breathe!". Well today we are looking at another fitness phenomenum: gymintimidation!
Gym intimidation is that feeling when you have talked yourself into going to the gym and who is beside you on the treadmill, looking all muscled and toned, only the body beautiful flexing their pecks.
Brenda put on her tracksuit and delved a little deeper into gymintimidation...
Máirtín O'Connor Band
Steeple Sessions is Ireland's fastest growing cultural attraction, featuring acoustic candlelit folk and traditional music concerts. It runs on Friday nights in September and October, in the beautiful Catholic University Church on St. Stephen's Green in the heart of Dublin City .
Concerts are generally child friendly and alchohol free and part of box office revenue goes towards church restoration work.
Máirtín O'Connor Band
On Friday, September 12th, the Máirtín O'Connor Band will perform in Catholic University Church. Since 2001, the current line up of the band has been steadily evolving. The three musicians have built a formidable musical relationship over the last few years gigging together frequently as well as collaborating in the studio. Máirtín O'Connor is one of the main musical forces behind the now legendary Riverdance phenomenon, through his work with De Dannan, and we're delighted that the Máirtín O'Connor Band join us in studio this afternoon for a chat and a tune!
For more information about the concert, click here, and for more information about the Band, visit www.mairtinoconnorband.com.
In Search Of The Big Five
As we mentioned yesterday, Derek is out in South Africa (courtesy of South African Tourism - www.southafrica.net), where he and the team are preparing some very special programmes for tomorrow, Thursday and Friday.
And our regular Mooney Goes Wild panellist Richard Collins has spent the last few days on Thornybush Game Reserve where he is going in search of the Big Five.
The big five are the African lion, African elephant, Cape buffalo, African leopard, and the rhinoceros. The originally term the big five game was coined by big-game hunters and refers to the five most difficult animals in Africa to hunt on foot. You can see them on the South African rand banknotes...
Yesterday we heard how Richard came across rhinos, and a pair of leopards drinking at a water hole. Today Richard goes in search of the African lion...
Dr. Richard Collins on Safari in Thornybush Game Reserve reserve
It's not called 'Thornybush' for nothing!
African Ground Hornbill
African Lion
African Lion
Safari guide, Ryno, at the wheel and on look out, tracker Orlando, in the Thornybush Game Reserve
For more information about Thornybush Game Reserve, visit www.thornybush.co.za.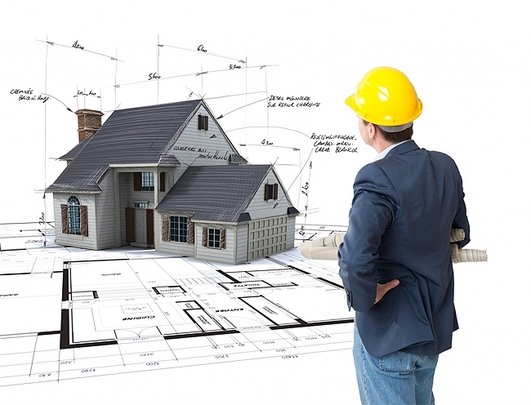 Home Renovation Incentive
The summer holidays are over, the kids are back in school, the evenings are drawing in, the Late Late is starting back on the telly – and it's time to resign ourselves to the fact that winter is coming. And the colder weather and the darker evenings mean that most of us are spending more time than ever in our homes.
And suddenly you start to notice all the little things that you've been putting on the long finger - the bathroom could really do with being re-tiled, the kitchen's very poky, your conservatory is leaking, and you think: "there's no time like the present! But, can I afford it?"
Well, to make it a bit easier, the Government announced the 'Home Renovation Incentive' in last year's Budget which gives you a tax credit if you spend between 5,000 and 34,000 euro on home improvement works.
To date 7,000 homes have availed of the incentive, spending a whopping €155 million – but there are still those out there who don't know about this incentive or don't know how it works. Did you know, for example, that it covers landscaping work?
So we decided to bring two experts into studio today. Pat Molan is the Project Manager for the Home Renovation Incentive with the Revenue Commissioners, and he's in to explain how the incentive works. And we also have Robert Bourke in studio from Robert Bourke Architects in Dublin, to tell us how best to use the incentive to add value to your house.
If you have any questions for either Pat or Robert, please text them to 51551 or e-mail mooney@rte.ie.
For more information on the scheme, click here.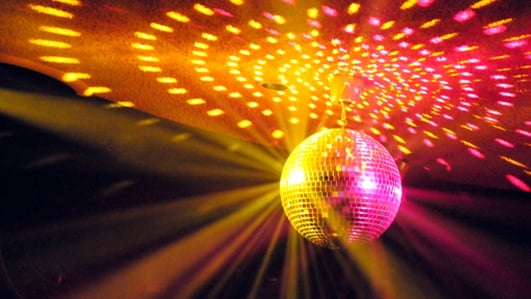 Singles Night Out!
We are organising a singles night out for our listeners who are over 35! The where and when is still being finalised, but if you are interested in joining in the fun, then send us an e-mail! Let us know your age, gender, and if you are single. You must be available to travel to the venue at your own expense. Please send your e-mail to mooney@rte.ie, with the subject line 'Singles Night Out'. And keep listening for further information!
Search For A Child Star Finalists
Earlier this year, we launched our competition to find Ireland's newest child star. The competition was open to boys and girls who were aged 10 years old or under. We asked you to record a piece that was no more than three minutes long, and e-mail it in to us.
The finalists, in no particular order, are:
- Hannah Kinsella (9 years old, from Lucan, Co. Dublin) with Pushover
- Nikki Brown (8 years old, from Saggart, Co. Dublin) with Colours Of The Wind
- Anna Lily Fox (6 years old, from Ballinalee, Co. Longford) with a Johnny Cash medley
- Laoise Farrell (9 years old, from Ogonnolloe. Co. Clare) with The Call
- Alannah Bermingham (10 years old, from Kilmacud, Dublin) with Colours Of The Wind
The date for the final will be announced shortly and the winner will perform at our Christmas Mooney Tunes concert.
Hedgerows: It is an offence to 'cut, grub, burn or otherwise destroy hedgerows on uncultivated land during the nesting season from 1 March to 31 August, subject to certain exceptions'. For more information, click here.
To contact your local wildlife ranger, click here for contact details. To read the Wildlife (Amendment) Act 2000, click here.
IMPORTANT NOTICE
Please DO NOT send any live, dead or skeletal remains of any creature whatsoever to Mooney Goes Wild.
If you find an injured animal or bird, please contact the National Parks & Wildlife Service on 1890 20 20 21, or BirdWatch Ireland, on 01 281-9878, or visit www.irishwildlifematters.ie The Road West
Máirtín O'Connor Band
3:36 The Crossroads Set
Máirtín O'Connor Band
4:26 Johannesburg - Main Track
No Details
5:08