Mooney, Friday August 29th 2014
This year's Dawn Chorus programme took place on Sunday, May 6th 2018, and was a roaring success! All India Radio producer Monika Gulati sent us a pic of herself sporting our Dawn Chorus beanie!!
May Events
Well whilst our Dawn Chorus programme may have finished for another year, throughout May, events are still taking place around the country to celebrate the beautiful birdsong that our feathered friends provide. For more information on these events, and on the annual Burren In Bloom festival that takes place from May 18th - 20th, visit our events listings page! And if you have an event you'd like to let our listeners know about, e-mail mooney@rte.ie.
Follow Us On Social Media:
Facebook: www.facebook.com/rtenature
E-mail Us: mooney@rte.ie
Caring For Wild Animals
Please note that many species of mammals, birds, invertebrates etc... are protected under law and that, even with the best of intentions, only someone holding a relevant licence from the National Parks & Wildlife Service should attempt the care of these animals. For full details, please click here to read the NPWS Checklist of protected & rare species in Ireland. If you are concerned about a wild animal, please contact your local wildlife ranger - click here for details.
On Mooney Goes Wild today, with Shay Byrne...
There's a shout-out to the Irish public to help count our Irish stoats. We find out about a hugely ambitious new atlas that set out to map all the marine life of the Southern Ocean. And we chat about de-extinction: the science and morals of attempting to re-introduce long-extinct species...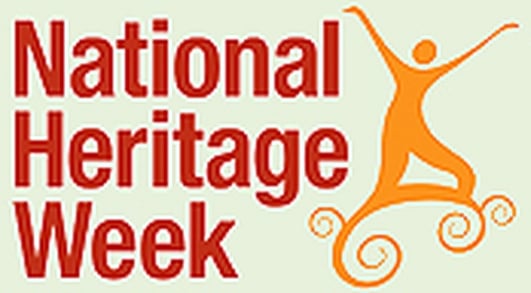 National Heritage Week
National Heritage Week continues until this Sunday, August 31st, with a variety of events happening all across the country. Eanna brings us a sample of those. To learn more about National Heritage Week, and find out what's happening in your local area, visit www.heritageweek.ie.
Searching For Irish Stoats
We get a phenomenal amount of e-mails sent to Mooney Goes Wild'each week, often with photos attached asking us to identify something or other. At the minute we're getting a huge number of caterpillar and moth e-mails.
But every now and again we get a picture asking us: "is this a weasel?". And it often shocks people to learn that we don't actually HAVE weasels here in Ireland. What they have in their photo is usually a stoat. But not just any old stoat. The 'Irish Stoat', to be precise: Mustela Erminea Hibernica, which is only found here in Ireland and on the Isle of Man.
And a new study into the Irish Stoat is looking for YOUR help. They want you to report any sightings of stoats to help them build up a fuller picture of this unique, elusive little creature.
Dr Colin Lawton is heading up the project. He's a Mammal Ecology Lecturer in NUI Galway and he joins us from RTÉ's Galway studio...
Colin is calling on listeners to report stoat sightings. So little is known about the Irish Stoat - the size of the stoat population is unknown, and he is hoping that Citizen Science will help us.
To report stoat sightings:
Complete the online survey on their Facebook page, www.facebook.com/irishstoat, or search 'Irish Stoat Project'. E-mail irishstoatsurvey@gmail.com or call either 091-492903 or 086 066-0208.
Biogeographic Atlas Of The Southern Ocean
Anyone who likes their coffee table books, listen up because we have news on possibly one of the most magnificent coffee table books ever. It's 900 pages long, weighs 3.5kg, and documents in full glorious colour one of the most thorough audits ever of marine life in the Southern Ocean.
Leading marine biologists and oceanographers from all over the world, including NUI Galway's Dr Louise Allcock, spent the last four years compiling information on more than 9,000 species for this great tome - and Louise joins us this afternoon from RTÉ Galway to tell us more about it!
The Biogeographic Atlas of the Southern Ocean is published by the Scientific Committee on Antarctic Research, Scott Polar Research Institute, in Cambridge (www.scar.org). For more information about the Atlas, visit http://atlas.biodiversity.aq/. The RRP is approx €99.
Hen Harriers
This time last year Derek spoke to Barry O'Donoghue, Head of Agri-Environment with the National Parks and Wildlife Service. Barry explained how he had just begun to satellite track two birds called Sally and Heather, from Mount Eagle in County Kerry, when disaster struck. Sally died. So we were wondering, twelve months on, how is Heather doing? Barry joins us on the line this afternoon with an update...

Cordal Nest satellite tagging in mature forestry adjacent to nest on July 13th 2013. This is Heather (younger bird) and Sally
The Irish Hen Harrier Winter Survey is now entering its 10th season, and Barry would like to encourage any teachers listening in to get involved and follow the project on line, by visiting www.henharrierireland.blogspot.ie or their Facebook page.
De-extinction
We've all heard of extinction - species disappearing off the face of the earth, be it due to the cruelty of man or nature. But lately, there's been a lot of talk of DE-extinction, as suggested in the movie Jurassic Park.
In the movie, dinosaur DNA was extracted from an insect that had sucked the blood of a dinosaur, and the insect then perished before that DNA could be broken down. The DNA was used to create a living dinosaur. It made for a great movie, but surely it couldn't be done in real life. Or could it?
Mooney Goes Wild reporter Terry Flanagan has been looking into this fascinating topic for us, and joins us in studio to tell us what he has found...
To watch Stewart Brand's TED talk "The Dawn Of De-extinction – Are You Ready?" (as referenced by Terry), click here.
Sketch of passenger pigeons being hunted
Sketch of passenger pigeon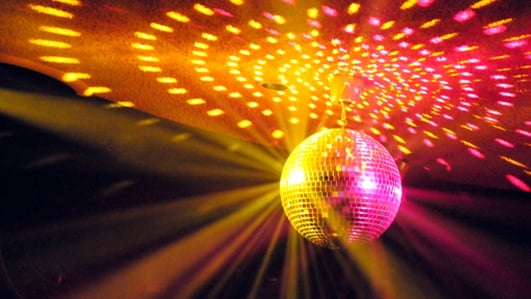 Singles Night Out!
We are organising a singles night out for our listeners who are over 35! The where and when is still being finalised, but if you are interested in joining in the fun, then send us an e-mail! Let us know your age, gender, and if you are single. You must be available to travel to the venue at your own expense. Please send your e-mail to mooney@rte.ie, with the subject line 'Singles Night Out'. And keep listening for further information!
Search For A Child Star Finalists
Earlier this year, we launched our competition to find Ireland's newest child star. The competition was open to boys and girls who were aged 10 years old or under. We asked you to record a piece that was no more than three minutes long, and e-mail it in to us.
The finalists, in no particular order, are:
- Hannah Kinsella (9 years old, from Lucan, Co. Dublin) with Pushover
- Nikki Brown (8 years old, from Saggart, Co. Dublin) with Colours Of The Wind
- Anna Lily Fox (6 years old, from Ballinalee, Co. Longford) with a Johnny Cash medley
- Laoise Farrell (9 years old, from Ogonnolloe. Co. Clare) with The Call
- Alannah Bermingham (10 years old, from Kilmacud, Dublin) with Colours Of The Wind
The date for the final will be announced shortly and the winner will perform at our Christmas Mooney Tunes concert.
Hedgerows: It is an offence to 'cut, grub, burn or otherwise destroy hedgerows on uncultivated land during the nesting season from 1 March to 31 August, subject to certain exceptions'. For more information, click here.
To contact your local wildlife ranger, click here for contact details. To read the Wildlife (Amendment) Act 2000, click here.
IMPORTANT NOTICE
Please DO NOT send any live, dead or skeletal remains of any creature whatsoever to Mooney Goes Wild.
If you find an injured animal or bird, please contact the National Parks & Wildlife Service on 1890 20 20 21, or BirdWatch Ireland, on 01 281-9878, or visit www.irishwildlifematters.ie