Mooney, Wednesday August 27th 2014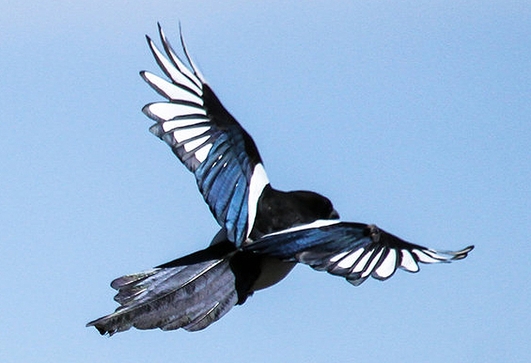 Magpies And Shiny Objects
Even 200 years ago, it was accepted that magpies were the pilferers of the bird kingdom, unconditionally attracted to sparkly things and prone to pinching them for their nests, almost as a compulsion.
Mooney reporter Katriona McFadden took to the streets to see what the people of Ireland know about magpies.
So how much of what we think we know about the humble magpie is actually true? Joining us from the BBC's Somerset studio is researcher Dr. Toni Shephard, from the University of Exeter's Centre for Research in Animal Behaviour who has just published a study entitled 'The thieving magpie'? No evidence for attraction to shiny objects', in the journal Animal Cognition...
And last night Mooney Goes Wild's Dr. Richard Collins met with Ireland's foremost magpie expert, Professor Brendan Kavanagh (Associate Professor of Human Biology at the Royal College of Surgeons in Ireland), to find out more...
And Robbie Irwin tells Derek about a seagull that stole a golf ball!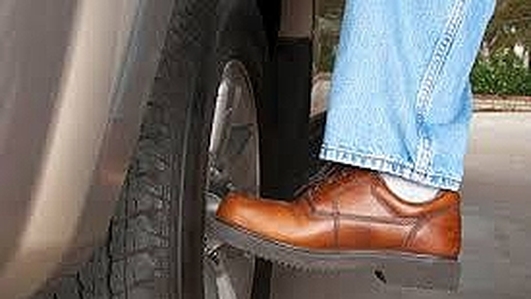 Follow-Up: Tyrekickers
Yesterday we spoke to Kerryman and publican Billy Keane, son on the great John B, about tyrekickers, those people who regularly came into his John B's pub in Listowel to kill time, to chat about his dad or to eat their sandwiches - but who spend very little, if any, money while there. As you might imagine, we got plenty of reaction to his chat, not all of it by any means in agreement, and we bring you some of that reaction this afternoon...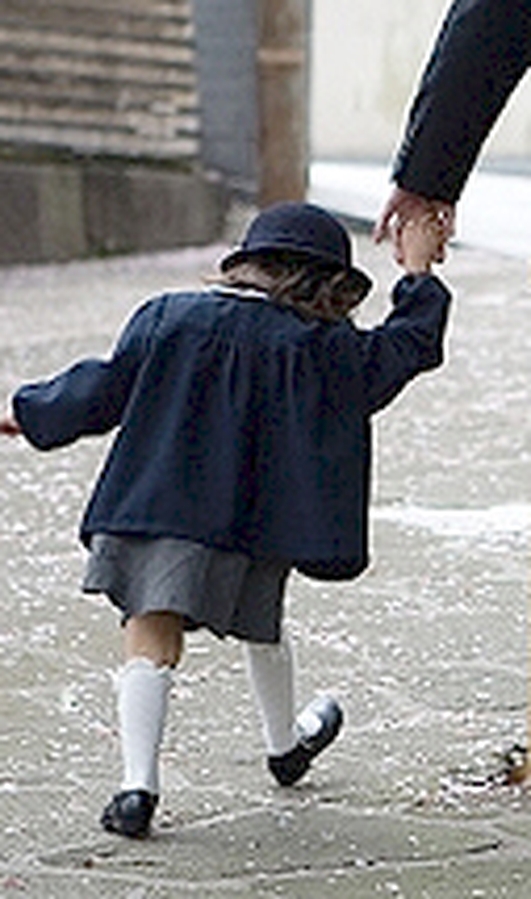 First Day Of School
Tomorrow is the day when many thousands of junior infants begin their first day at school. So uniforms are ready, books are covered and pencils are pared. And off goes your little darling!
It can be an emotional time for parents, and a recent survey revealed that three quarters of parents at the school gates on the first day will cry. And our reporter Brenda Donohue is one of those parents this year, as her little boy Harvey starts school tomorrow. And don't we all know about it in the office!
So ahead of this momentous milestone, Brenda visited Saint Raphael's National School in Ballyfermot (which a couple of months ago claimed to be the happiest school in Ireland), and met other parents whose children are also starting school tomorrow...
Mooney's Singers In The Shower
*WE HAVE NOW SELECTED OUR FINALISTS FOR THE SINGING IN THE SHOWER COMPETITION, AND WE WILL FIND OUT WHO THE WINNER IS DURING THE LIVE FINAL, THIS THURSDAY, AUGUST 28TH. THANK-YOU TO EVERYBODY WHO ENTERED!*
The winner of MOONEY's Singing in the Shower competition will get a Voucher from TileStyle worth €2500.
TileStyle is a one stop shop, offering a vast selection of high quality Bathrooms, Tiles, Stone, Wood Flooring and Paint. TileStyle is open 7 days a week and is conveniently located just off the M50 at Exit10. Their highly trained team is available to offer any advice or assistance you might need. Meet them here or drop into the stunning showroom. To find out more visit www.tilestyle.ie
To enter, all you had to do was make an audio recording of yourself singing in the shower. (If you do this during your daily wash you will not waste water).
We asked you to send your audio recording, not to exceed one minute in duration, along with your name and contact number to mooney@rte.ie. Please do not send recordings of original compositions. Click here to read terms and conditions for RTÉ.ie and click here to read competition terms and conditions.
Entry to the competition confirms your acceptance of these terms and conditions.
The prize for Ireland's Best Singer in the Shower, as decided by our panel of judges, will be announced on Mooney. The judges' decision is final and no correspondence will be entered into.
Please note that if you submit a recording, RTÉ reserve the right to use this material as it sees fit in accordance with the terms and conditions for rté.ie.
Search For A Child Star Finalists
Earlier this year, we launched our competition to find Ireland's newest child star. The competition was open to boys and girls who were aged 10 years old or under. We asked you to record a piece that was no more than three minutes long, and e-mail it in to us.
The finalists, in no particular order, are:
- Hannah Kinsella (9 years old, from Lucan, Co. Dublin) with Pushover
- Nikki Brown (8 years old, from Saggart, Co. Dublin) with Colours Of The Wind
- Anna Lily Fox (6 years old, from Ballinalee, Co. Longford) with a Johnny Cash medley
- Laoise Farrell (9 years old, from Ogonnolloe. Co. Clare) with The Call
- Alannah Bermingham (10 years old, from Kilmacud, Dublin) with Colours Of The Wind
The date for the final will be announced shortly and the winner will perform at our Christmas Mooney Tunes concert.