Mooney, Monday August 25th 2014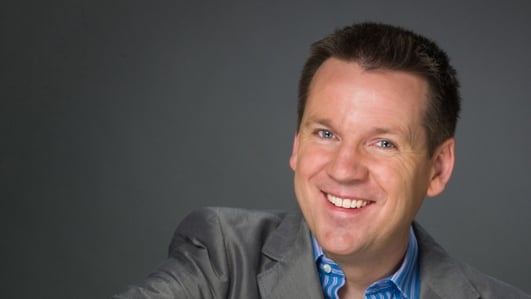 On Mooney today...
We hear about the houses on sale in Sicily for only €1, and Brenda Donohue visits a family in Kerry who celebrated Christmas Day on Saturday, complete with decorations, presents and a turkey dinner!
Sicilian Houses On Sale For €1
Brucia La Terra is an authentic Sicilian ballad from the town of Corleone. You will be familiar with that town from the film, The Godfather - the iconic character Vito Corleone, played by Marlon Brando, was named after the town!
Corleone is not the only birthplace in Sicily of fictional Godfathers. If you drive a little bit further down the road, down through the olive trees, and past the melons and almonds and vines, you get to Prizzi, birthplace of another fictional Godfather, Don Corrado Prizzi.
And you drive a little further down the road, and what do you get?
Gangi
You come to the municipality of Gangi, which as part of a revitalization project, is selling off properties for €1 each. The catch? The properties are dilapidated and you must renovate them at your own expense within five years.
We decided to find out a little bit more about this story. So we got onto The Times of Sicily ... only to end up talking to Irish woman Bernadette Landy-Lovatt, who lives in a small hilltop town in the south west of the Island of Sicily, called Cianciana! She joins us from the studios of Radio Time Palermo to tell us more about this unusual house-sale scheme!
For more information about the scheme, click here.
Celebrating Christmas In August
"I'm dreaming of a Christmas in August" doesn't quite trip off the tongue, but that is exactly what happened last Saturday in Anascual in Co. Kerry. The Dennehys and the Walshes had a Christmas dinner for family and friends, complete with turkey and ham and crackers and presents and everything that people associate with the festive season.
Last Thursday on the show, Mooney reporter Brenda Donohue visited Brown Thomas in Dublin, where they were preparing to open their Christmas shop.
Yes - a Christmas shop in August. Well you had lots of opinions on that and Miriam Dennehy in Anascaul, Co Kerry, e-mailed the programme to tell us about their Christmas celebrations.
Brenda put on her Rudolf nose and visited the party!
Christmas Dinner at the Walsh household
An early Christmas dinner in Co. Kerry
Brenda pulls a cracker!
Brenda enjoys a sprout in the kitchen
Mooney's Singers In The Shower
*WE HAVE NOW SELECTED OUR FINALISTS FOR THE SINGING IN THE SHOWER COMPETITION, AND WE WILL FIND OUT WHO THE WINNER IS DURING THE LIVE FINAL, THIS THURSDAY, AUGUST 28TH. THANK-YOU TO EVERYBODY WHO ENTERED!*
The winner of MOONEY's Singing in the Shower competition will get a Voucher from TileStyle worth €2500.
TileStyle is a one stop shop, offering a vast selection of high quality Bathrooms, Tiles, Stone, Wood Flooring and Paint. TileStyle is open 7 days a week and is conveniently located just off the M50 at Exit10. Their highly trained team is available to offer any advice or assistance you might need. Meet them here or drop into the stunning showroom. To find out more visit www.tilestyle.ie
To enter, all you had to do was make an audio recording of yourself singing in the shower. (If you do this during your daily wash you will not waste water).
We asked you to send your audio recording, not to exceed one minute in duration, along with your name and contact number to mooney@rte.ie. Please do not send recordings of original compositions. Click here to read terms and conditions for RTÉ.ie and click here to read competition terms and conditions.
Entry to the competition confirms your acceptance of these terms and conditions.
The prize for Ireland's Best Singer in the Shower, as decided by our panel of judges, will be announced on Mooney. The judges' decision is final and no correspondence will be entered into.
Please note that if you submit a recording, RTÉ reserve the right to use this material as it sees fit in accordance with the terms and conditions for rté.ie.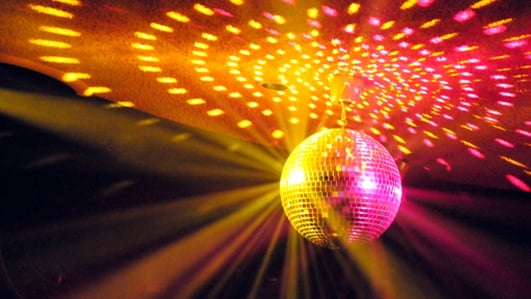 Singles Night Out!
We are organising a singles night out for our listeners who are over 35! The where and when is still being finalised, but if you are interested in joining in the fun, then send us an e-mail! Let us know your age, gender, and if you are single. You must be available to travel to the venue at your own expense. Please send your e-mail to mooney@rte.ie, with the subject line 'Singles Night Out'. And keep listening for further information!
Search For A Child Star Finalists
Earlier this year, we launched our competition to find Ireland's newest child star. The competition was open to boys and girls who were aged 10 years old or under. We asked you to record a piece that was no more than three minutes long, and e-mail it in to us.
The finalists, in no particular order, are:
- Hannah Kinsella (9 years old, from Lucan, Co. Dublin) with Pushover
- Nikki Brown (8 years old, from Saggart, Co. Dublin) with Colours Of The Wind
- Anna Lily Fox (6 years old, from Ballinalee, Co. Longford) with a Johnny Cash medley
- Laoise Farrell (9 years old, from Ogonnolloe. Co. Clare) with The Call
- Alannah Bermingham (10 years old, from Kilmacud, Dublin) with Colours Of The Wind
The date for the final will be announced shortly and the winner will perform at our Christmas Mooney Tunes concert.
Hedgerows
It is an offence to 'cut, grub, burn or otherwise destroy hedgerows on uncultivated land during the nesting season from 1 March to 31 August, subject to certain exceptions'. For more information, click here.
To contact your local wildlife ranger, click here for contact details. To read the Wildlife (Amendment) Act 2000, click here.
Caring For Wild Animals
Please note that many species of mammals, birds, invertebrates etc... are protected under law and that, even with the best of intentions, only someone holding a relevant licence from the National Parks & Wildlife Service should attempt the care of these animals. For full details, please click here to read the NPWS Checklist of protected & rare species in Ireland. If you are concerned about a wild animal, please contact your local wildlife ranger - click here for details.
IMPORTANT NOTICE
Please DO NOT send any live, dead or skeletal remains of any creature whatsoever to Mooney Goes Wild. If you find an injured animal or bird, please contact the National Parks & Wildlife Service on 1890 20 20 21, or BirdWatch Ireland, on 01 281-9878, or visit www.irishwildlifematters.ie Brucia La Terra
Franc D' Ambrosio
1:14
White Christmas
Bing Crosby
3:10 We Wish You A Merry Christmas
Dennehy And Walsh Families
0:18 Santa Claus Is Coming To Town
Dennehy And Walsh Families
0:21 White Christmas
Dennehy And Walsh Families
0:12