Mooney, Thursday August 21st 2014
This year's Dawn Chorus programme took place on Sunday, May 6th 2018, and was a roaring success! All India Radio producer Monika Gulati sent us a pic of herself sporting our Dawn Chorus beanie!!
May Events
Well whilst our Dawn Chorus programme may have finished for another year, throughout May, events are still taking place around the country to celebrate the beautiful birdsong that our feathered friends provide. For more information on these events, and on the annual Burren In Bloom festival that takes place from May 18th - 20th, visit our events listings page! And if you have an event you'd like to let our listeners know about, e-mail mooney@rte.ie.
Follow Us On Social Media:
Facebook: www.facebook.com/rtenature
E-mail Us: mooney@rte.ie
Caring For Wild Animals
Please note that many species of mammals, birds, invertebrates etc... are protected under law and that, even with the best of intentions, only someone holding a relevant licence from the National Parks & Wildlife Service should attempt the care of these animals. For full details, please click here to read the NPWS Checklist of protected & rare species in Ireland. If you are concerned about a wild animal, please contact your local wildlife ranger - click here for details.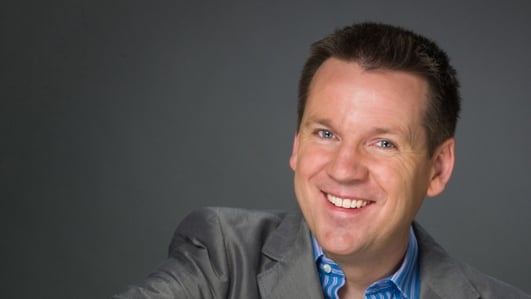 On Mooney today...
Christmas, in August - Brenda Donohue visits one of Dublin's best known stores as their Christmas decorations go on sale. Irish cabaret star Noel V. Ginnity pops into Derek's shower. We meet the West End's leading man from Wicklow Town, Rob Vickers, and we ask: can you reach the high note on Bring Him Home?
Christmas In August
Summer's not even over, the kids are still off school, we're weeks away from Halloween, but it'll be beginning to look like Christmas from tomorrow, as Brown Thomas stores in Dublin, Cork and Limerick are opening their Christmas shops.
That's tomorrow, Friday AUGUST 22nd!
This morning, Mooney reporter Brenda went along to their store in Grafton Street for a preview of the latest Christmas trends, where she met Edel Woods, Christmas buyer for Brown Thomas...
Brenda with Edel Woods
Shower Singing & Taylors Cabaret
That was of course the fantastic Colm Wilkinson singing one of our favourite songs, Bring Him Home, from the musical Les Misérables.
And Derek had the great pleasure recently of hearing another amazing rendition of the song while attending the famous Cabaret in Taylors Three Rock in Rathfarnham in Dublin.
Rob Vickers
The singer's name was Rob Vickers, a Wicklow man newly-returned from London's West End, where he played the role of Jean Val Jean in Les Mis, and we're delighted that Rob is in studio with us today, alongside our guest shower singer, and star of Irish cabaret Noel V. Ginnity, and Stuart O'Connor, from Spotlight Productions, who is the producer of the Cabaret in Taylors Three Rock.
Now you didn't think we brought Rob Vickers in here just to sing and chat, did you? No. We want him to be a judge too!
Judge what though? This is where you, the loyal listener comes in.
The prize is one night's accommodation for four people (two rooms) in Fitzpatrick's Killiney Castle Hotel (www.fitzpatrickcastle.com). But that's not all! All four people will have a four-course dinner in the hotel. And that's not all! You'll then be taken to Dublin's Irish Cabaret at Taylors Three Rock in Rathfarnham, where you'll enjoy the night in the company of Noel V, Rob and all the other performers.
It's a fabulous night out and don't forget it's for 4 people!
The challenge: we want you to sing Bring Him Home, live on air this afternoon. You don't need to sing the whole song, just the last verse or so with that really big high note at the end.
To help, here are the lyrics:
You can take
You can give
Let him be
Let him live
If I die
Let me die
Let him live
Bring him home
Bring him home
Bring him home
We had four *outstanding* singers perform Bring Him Home on Mooney today, Stephen Harland, Sean Keaney, Conor Sweeney and Kevin Fagan, and we applaude them all. But there could only be one prize winner, and he is Kevin Fagan - congratulations!
For more information about Taylors Three Rock, visit www.taylorsthreerock.ie. And for more information about Rob Vickers, visit www.robertvickersofficial.com.
Mooney's Singers In The Shower
The winner of MOONEY's Singing in the Shower competition will get a Voucher from TileStyle worth €2500.
TileStyle is a one stop shop, offering a vast selection of high quality Bathrooms, Tiles, Stone, Wood Flooring and Paint. TileStyle is open 7 days a week and is conveniently located just off the M50 at Exit10. Their highly trained team is available to offer any advice or assistance you might need. Meet them here or drop into the stunning showroom. To find out more visit www.tilestyle.ie
To enter, all you have to do is make an audio recording of yourself singing in the shower. (If you do this during your daily wash you will not waste water).
Send your audio recording, not to exceed one minute in duration, along with your name and contact number to mooney@rte.ie. Please do not send recordings of original compositions. Click here to read terms and conditions for RTÉ.ie and click here to read competition terms and conditions.
Entry to the competition confirms your acceptance of these terms and conditions.
The prize for Ireland's Best Singer in the Shower, as decided by our panel of judges, will be announced on Mooney. The judges' decision is final and no correspondence will be entered into.
Please note that if you submit a recording, RTÉ reserve the right to use this material as it sees fit in accordance with the terms and conditions for rté.ie.
Who is our mystery singer in Derek's shower today? It's Irish cabaret star Noel V. Ginnity!
Noel V. Ginnity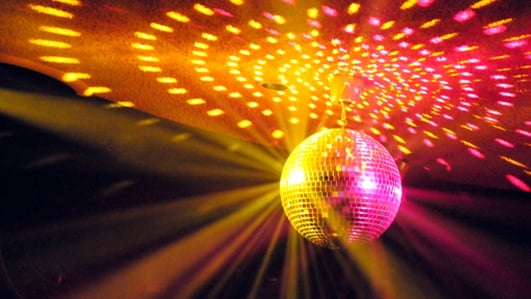 Singles Night Out!
We are organising a singles night out for our listeners who are over 35! The where and when is still being finalised, but if you are interested in joining in the fun, then send us an e-mail! Let us know your age, gender, and if you are single. You must be available to travel to the venue at your own expense. Please send your e-mail to mooney@rte.ie, with the subject line 'Singles Night Out'. And keep listening for further information!
Search For A Child Star Finalists
Earlier this year, we launched our competition to find Ireland's newest child star. The competition was open to boys and girls who were aged 10 years old or under. We asked you to record a piece that was no more than three minutes long, and e-mail it in to us.
The finalists, in no particular order, are:
- Hannah Kinsella (9 years old, from Lucan, Co. Dublin) with Pushover
- Nikki Brown (8 years old, from Saggart, Co. Dublin) with Colours Of The Wind
- Anna Lily Fox (6 years old, from Ballinalee, Co. Longford) with a Johnny Cash medley
- Laoise Farrell (9 years old, from Ogonnolloe. Co. Clare) with The Call
- Alannah Bermingham (10 years old, from Kilmacud, Dublin) with Colours Of The Wind
The date for the final will be announced shortly and the winner will perform at our Christmas Mooney Tunes concert.
Hedgerows: It is an offence to 'cut, grub, burn or otherwise destroy hedgerows on uncultivated land during the nesting season from 1 March to 31 August, subject to certain exceptions'. For more information, click here.
To contact your local wildlife ranger, click here for contact details. To read the Wildlife (Amendment) Act 2000, click here.
IMPORTANT NOTICE
Please DO NOT send any live, dead or skeletal remains of any creature whatsoever to Mooney Goes Wild.
If you find an injured animal or bird, please contact the National Parks & Wildlife Service on 1890 20 20 21, or BirdWatch Ireland, on 01 281-9878, or visit www.irishwildlifematters.ie I'Ll Tell Me Ma
Noel V. Ginnity
1:31 It's Beginning To Look A Lot Like Christmas -- It's Beginning To
Michael Bublé (Vocal)
3:42 Bring Him Home
Colm C. T. Wilkinson
3:54 Still In Love With You (Live)
Rob Vickers
7:56 Bring Him Home
Rob Vickers
3:54 Bring Him Home
Stephen Harland
3:54 Bring Him Home
Sean Keaney
3:54 Bring Him Home
Conor Sweeney
3:54 Bring Him Home
Kevin Fagan
3:54