Mooney, Wednesday August 20th 2014
This year's Dawn Chorus programme took place on Sunday, May 6th 2018, and was a roaring success! All India Radio producer Monika Gulati sent us a pic of herself sporting our Dawn Chorus beanie!!
May Events
Well whilst our Dawn Chorus programme may have finished for another year, throughout May, events are still taking place around the country to celebrate the beautiful birdsong that our feathered friends provide. For more information on these events, and on the annual Burren In Bloom festival that takes place from May 18th - 20th, visit our events listings page! And if you have an event you'd like to let our listeners know about, e-mail mooney@rte.ie.
Follow Us On Social Media:
Facebook: www.facebook.com/rtenature
E-mail Us: mooney@rte.ie
Caring For Wild Animals
Please note that many species of mammals, birds, invertebrates etc... are protected under law and that, even with the best of intentions, only someone holding a relevant licence from the National Parks & Wildlife Service should attempt the care of these animals. For full details, please click here to read the NPWS Checklist of protected & rare species in Ireland. If you are concerned about a wild animal, please contact your local wildlife ranger - click here for details.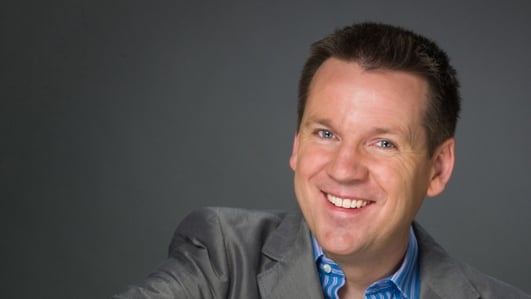 On Mooney today...
Brenda Donohue visits a hair salon to find out if the Blue Rinse is still popular, June Rodgers jumps into Derek's shower, and vet Andrew Byrne will help solve your pet problems...
Mooney's Singers In The Shower & June Rodgers
The winner of MOONEY's Singing in the Shower competition will get a Voucher from TileStyle worth €2500.
TileStyle is a one stop shop, offering a vast selection of high quality Bathrooms, Tiles, Stone, Wood Flooring and Paint. TileStyle is open 7 days a week and is conveniently located just off the M50 at Exit10. Their highly trained team is available to offer any advice or assistance you might need. Meet them here or drop into the stunning showroom. To find out more visit www.tilestyle.ie
To enter, all you have to do is make an audio recording of yourself singing in the shower. (If you do this during your daily wash you will not waste water).
Send your audio recording, not to exceed one minute in duration, along with your name and contact number to mooney@rte.ie. Please do not send recordings of original compositions. Click here to read terms and conditions for RTÉ.ie and click here to read competition terms and conditions.
Entry to the competition confirms your acceptance of these terms and conditions.
The prize for Ireland's Best Singer in the Shower, as decided by our panel of judges, will be announced on Mooney. The judges' decision is final and no correspondence will be entered into.
Please note that if you submit a recording, RTÉ reserve the right to use this material as it sees fit in accordance with the terms and conditions for rté.ie.
Who is our mystery singer in Derek's shower today? It's June Rodgers!
For more information about June, visit www.junerodgers.net.
Looking For A Blue Rinse
It was favoured by Queen Elizabeth, and the Queen Mother, abused by Mrs Slocombe and became synonymous with ladies of a certain age - the blue rinse was once the hairstyle de rigeur for ladies of a certain vintage.
The blue rinse hairstyle became popular in the 1930s, and the rinse was a dilute hair dye designed to reduce the appearance of greying hair. When correctly applied, it left the wearer's hair with a distinctive silver-blue tinge.
Brenda has been checking out the popularity, or not of the blue rinse today, when she visited the D11 hair and beauty salon in Finglas shopping village...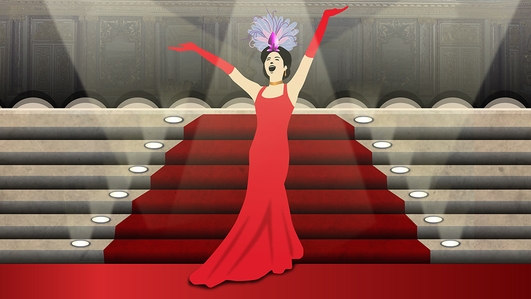 Hello Jerry!
The fabulous RTÉ Concert Orchestra regularly rehearse in Studio 1, just across the corridor from where we are here in Studio 7, and this afternoon, the most wonderful sound has come from Studio 1. The RTÉ Concert Orchestra are rehearsing for Hello Jerry! The Music Of Jerry Herman – a show that's coming up at the National Concert Hall this Friday and Saturday.
Jerry Herman is one of the greatest living figures in American musical theatre. He composed Hello, Dolly!, Mame, La Cage Aux Folles, Mack & Mabel and more.
And to give you a flavour of what you can expect from the upcoming shows, we bring you a sneak preview of Put On Your Sunday Clothes from Hello, Dolly!, performed by the RTÉ Concert Orchestra and conducted by John Wilson.
Hello Jerry! The Music Of Jerry Herman takes place at the National Concert Hall in Dublin on Friday, August 22nd and Saturday, August 23rd (both performances begin at 8pm). Tickets are still available, and range in price from €13 to €40. For more information, and to book tickets, click here.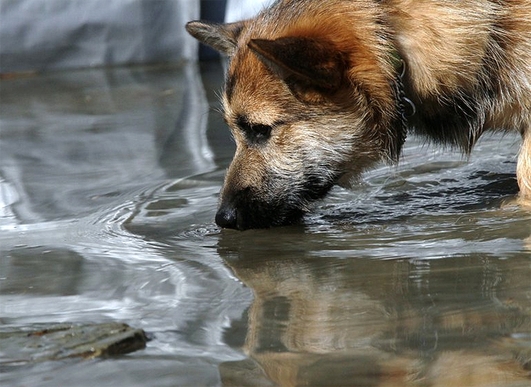 Thirsty Animals & Pet Queries
Imagine you've just eaten a packet of crisps ... yum yum yum! Or a bag of chips with lots of salt and vinegar! And you're licking your lips, and now you're thirsty. Well you can turn on the tap and have a glass of water, or head to the shop to buy something more 'flavoursome' to quench your thirst.
But what if you're a dog or a cat or any household pet? Your liquid intake is governed by what your owner puts in your water-bowl.
But what's the right amount? Can you give too much? What happens if pets dehydrate? And is it ok for dogs to drink from the toilet?!
Vet Andrew Byrne is here to talk about thirsty pets and to answer any pet questions you might have. You can text your question to 51551 or e-mail mooney@rte.ie.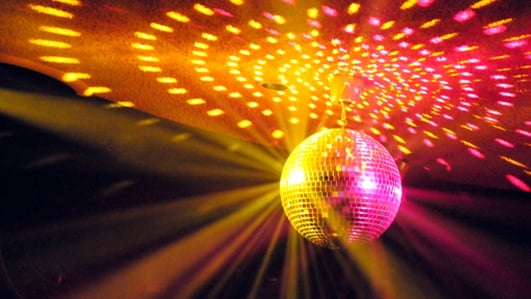 Singles Night Out!
We are organising a singles night out for our listeners who are over 35! The where and when is still being finalised, but if you are interested in joining in the fun, then send us an e-mail! Let us know your age, gender, and if you are single. You must be available to travel to the venue at your own expense. Please send your e-mail to mooney@rte.ie, with the subject line 'Singles Night Out'. And keep listening for further information!
Search For A Child Star Finalists
Earlier this year, we launched our competition to find Ireland's newest child star. The competition was open to boys and girls who were aged 10 years old or under. We asked you to record a piece that was no more than three minutes long, and e-mail it in to us.
The finalists, in no particular order, are:
- Hannah Kinsella (9 years old, from Lucan, Co. Dublin) with Pushover
- Nikki Brown (8 years old, from Saggart, Co. Dublin) with Colours Of The Wind
- Anna Lily Fox (6 years old, from Ballinalee, Co. Longford) with a Johnny Cash medley
- Laoise Farrell (9 years old, from Ogonnolloe. Co. Clare) with The Call
- Alannah Bermingham (10 years old, from Kilmacud, Dublin) with Colours Of The Wind
The date for the final will be announced shortly and the winner will perform at our Christmas Mooney Tunes concert.
Hedgerows: It is an offence to 'cut, grub, burn or otherwise destroy hedgerows on uncultivated land during the nesting season from 1 March to 31 August, subject to certain exceptions'. For more information, click here.
To contact your local wildlife ranger, click here for contact details. To read the Wildlife (Amendment) Act 2000, click here.
IMPORTANT NOTICE
Please DO NOT send any live, dead or skeletal remains of any creature whatsoever to Mooney Goes Wild.
If you find an injured animal or bird, please contact the National Parks & Wildlife Service on 1890 20 20 21, or BirdWatch Ireland, on 01 281-9878, or visit www.irishwildlifematters.ie The Ash Grove
June Rodgers
0:37 I'Ve Got You Under My Skin
Annie
2:43 Simply The Best
Customers Of D11 Hair Salon
0:12 Put On Your Sunday Clothes
Annalene Beechey, Clare Teal, Matt Ford, Julian Ovenden + Rté Concert Orchestra
5:43 Singing In The Rain
Unknown
0:45 Rose Garden
June Rodgers
3:03