Mooney, Monday August 18th 2014
Mooney's Singers In The Shower & Rory Cowan
The winner of MOONEY's Singing in the Shower competition will get a Voucher from TileStyle worth €2500.
TileStyle is a one stop shop, offering a vast selection of high quality Bathrooms, Tiles, Stone, Wood Flooring and Paint. TileStyle is open 7 days a week and is conveniently located just off the M50 at Exit10. Their highly trained team is available to offer any advice or assistance you might need. Meet them here or drop into the stunning showroom. To find out more visit www.tilestyle.ie
To enter, all you have to do is make an audio recording of yourself singing in the shower. (If you do this during your daily wash you will not waste water).
Send your audio recording, not to exceed one minute in duration, along with your name and contact number to mooney@rte.ie. Please do not send recordings of original compositions. Click here to read terms and conditions for RTÉ.ie and click here to read competition terms and conditions.
Entry to the competition confirms your acceptance of these terms and conditions.
The prize for Ireland's Best Singer in the Shower, as decided by our panel of judges, will be announced on Mooney. The judges' decision is final and no correspondence will be entered into.
Please note that if you submit a recording, RTÉ reserve the right to use this material as it sees fit in accordance with the terms and conditions for rté.ie.
Who is our mystery singer in Derek's shower today? It's Rory Cowan, from Mrs. Browne's Boys!
Derek Rides With The PSNI
On Saturday, Derek ended up in the back of a PSNI Land Rover Tangi in Belfast. Why? Take a listen!
A PSNI Land Rover Tangi vehicle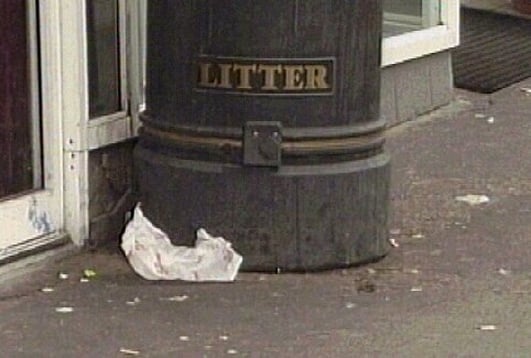 Litter In Ireland
The results of the Irish Business Against Litter survey came out today, and urban Ireland – Dublin included - isn't doing well. This is interesting because we were only talking about this last week with Paul Harrington, when he told us he thought Dublin was a mess...
The Irish Business Against Litter survey says that while Ireland's towns continue to get cleaner, our main cities remain littered. In fact, North Inner City Dublin and Farranree in Cork are both exposed as litter black-spots.
To tell us more, we are joined in studio by Conor Horgan, spokesperson for Irish Business Against Litter...
To read the full report, click here.
Search For A Child Star Finalists
Earlier this year, we launched our competition to find Ireland's newest child star. The competition was open to boys and girls who were aged 10 years old or under. We asked you to record a piece that was no more than three minutes long, and e-mail it in to us.
The finalists, in no particular order, are:
- Hannah Kinsella (9 years old, from Lucan, Co. Dublin) with Pushover
- Nikki Brown (8 years old, from Saggart, Co. Dublin) with Colours Of The Wind
- Anna Lily Fox (6 years old, from Ballinalee, Co. Longford) with a Johnny Cash medley
- Laoise Farrell (9 years old, from Ogonnolloe. Co. Clare) with The Call
- Alannah Bermingham (10 years old, from Kilmacud, Dublin) with Colours Of The Wind
The date for the final will be announced shortly and the winner will perform at our Christmas Mooney Tunes concert.