Mooney, Thursday August 7th 2014
This year's Dawn Chorus programme took place on Sunday, May 6th 2018, and was a roaring success! All India Radio producer Monika Gulati sent us a pic of herself sporting our Dawn Chorus beanie!!
May Events
Well whilst our Dawn Chorus programme may have finished for another year, throughout May, events are still taking place around the country to celebrate the beautiful birdsong that our feathered friends provide. For more information on these events, and on the annual Burren In Bloom festival that takes place from May 18th - 20th, visit our events listings page! And if you have an event you'd like to let our listeners know about, e-mail mooney@rte.ie.
Follow Us On Social Media:
Facebook: www.facebook.com/rtenature
E-mail Us: mooney@rte.ie
Caring For Wild Animals
Please note that many species of mammals, birds, invertebrates etc... are protected under law and that, even with the best of intentions, only someone holding a relevant licence from the National Parks & Wildlife Service should attempt the care of these animals. For full details, please click here to read the NPWS Checklist of protected & rare species in Ireland. If you are concerned about a wild animal, please contact your local wildlife ranger - click here for details.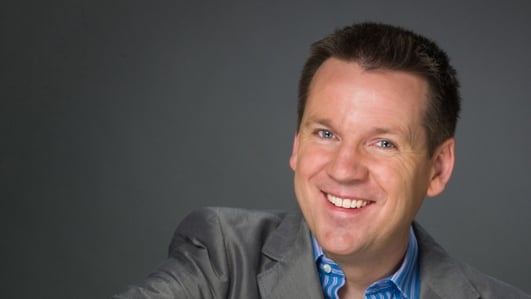 On Mooney today...
Bláthnaid Ní Chofaigh continues her behind-the-scenes look at one of Ireland's busiest hospitals, St James's, as she talks to patient advocacy groups. And we have an exclusive performance from the extraordinary Georgian Male voice choir, Basiani, ahead of their opening of the Kilkenny Arts Festival this weekend...
2015 Eurovision Song Contest To Be Held In Vienna
There's that music again, and it's only August! Charpentier's Te Deum, known and much-loved by listeners to this show as the theme music to the Eurovision Song contest.
And as we all know, Eurovision 2014 was won by Austria, and a certain bearded lady called Conchita Wurst, with a stunning performance of the song, Rise Like A Phoenix...
So with that victory, Austria won the right to host next year's competition, Eurovision 2015.
But where would it be held? Which of Austria's beautiful cities was going to welcome all of the pomp, the ceremony, the mayhem of Eurovision next year?
Would it be Salzburg, home of the greatest musical genius F all of musical history, Wolfgang Amadeus Mozart? Also home to the Von Trapp family singers, let's not forget.
Or maybe Innsbruck, known as the Capital of the Alps, a town that played host to the winter Olympics in 1964 and 1976.
Well, it seems not. The Austrian authorities have awarded Eurovision 2015 to their capital city, Vienna.
Our very own EuroGuru, Paul G Sheridan, joins us in studio to tell us what we can expect... For more information, visit the Eurovision website.
Basiani Georgian Choir
You might remember earlier this year we had an e-mail saying we were a bit "one-dimensional" when it came to our musical choices. It was around Eurovision time. And the e-mail was sent by a non-Eurovision fan, needless to say!
Now with the amount we do on Mooney Tunes, we're not sure how anybody could make that accusation. But certainly after hearing today's guests, we don't think "one-dimensional" could ever be levelled at this show again.
Joining Derek outside, in the beautiful gardens of RTÉ, are thirteen strapping men from the Eastern European country of Georgia.
Basiani Choir
They are members of a traditional Georgian choir called Basiani, and they are over here to perform at the Kilkenny Arts Festival tomorrow night. 'Basiani' is the name of one of the regions in Southwest Georgia (in what is now modern-day Turkey, northwest of the town of Erzurum). Zurab is the leader of the choir; Derek has a chat with Zurab, and we hear a couple of songs from the choir...
Derek talking to Zurab
Basiani will perform tomorrow night, Friday, August 8th, at 8pm in St. Canice's Cathedral, in Kilkenny. Tickets are priced from €19 - €26. This is your one and only opportunity to see the group perform in Ireland! For more information, visit www.kilkennyarts.ie.
QR Codes For Headstones
Picture yourself in a graveyard, looking at all the various headstones. Do you ever imagine what those people were like, all of those faceless individuals, buried six feet under the ground you are walking on?
Each one of those people was a son, daughter, brother, sister, mother, father, an aunt or an uncle, a grandmother or grandfather. Many had lovers, colleagues, acquaintances, friends and enemies alike. And every one of them had his or her own life story, completely unique to them.
Now imagine you could tap into that life story with the touch of a button. Rather than a few words of an epitaph, etched into a tombstone, and invariably ending with the words "rest in peace", you could access a full obituary for each of those people in the graveyard. And all in digital form, through your mobile phone.
Some people might be horrified by that idea. Some people might think, " When I go, I want to ACTUALLY 'rest in peace!'". Others might think, "Fantastic - now I can live forever, as people stroll over to my gravestone to find out all about MEEEE!"
So if you want to live forever in a digital form, or want the memory of a family member preserved for all to see, Stephen Nimmo might have something just for you.
He is the Managing Director of the Chester Pearce Funeral Service in Dorset in the UK, and joins us from the BBC studio in Bournemouth to tell us all about using QR codes on headstones...
For more information about his company, visit www.qr-memories.com.
Feely Stones, based in Boyle, represent his product in Ireland. At the moment, the codes are just used for sculptors to identify themselves, but the product is available for people who want it.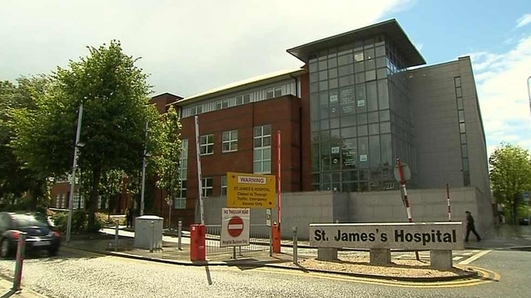 Behind The Scenes At St. James' Hospital
In the final of three reports from St. James' Hospital in Dublin, Bláthnaid ni Chofaigh continues to look around the largest academic hospital in Dublin. Did you know that St. James is one of the oldest - when it opened in 1727, those on the board of the hospital included Arthur Guinness and Dean Swift...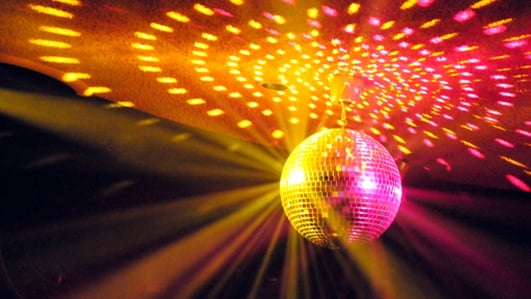 Singles Night Out!
We are organising a singles night out for our listeners who are over 35! The where and when is still being finalised, but if you are interested in joining in the fun, then send us an e-mail! Let us know your age, gender, and if you are single. You must be available to travel to the venue at your own expense. Please send your e-mail to mooney@rte.ie, with the subject line 'Singles Night Out'. And keep listening for further information!
Search For A Child Star Finalists
Earlier this year, we launched our competition to find Ireland's newest child star. The competition was open to boys and girls who were aged 10 years old or under. We asked you to record a piece that was no more than three minutes long, and e-mail it in to us.
The finalists, in no particular order, are:
- Hannah Kinsella (9 years old, from Lucan, Co. Dublin) with Pushover
- Nikki Brown (8 years old, from Saggart, Co. Dublin) with Colours Of The Wind
- Anna Lily Fox (6 years old, from Ballinalee, Co. Longford) with a Johnny Cash medley
- Laoise Farrell (9 years old, from Ogonnolloe. Co. Clare) with The Call
- Alannah Bermingham (10 years old, from Kilmacud, Dublin) with Colours Of The Wind
The date for the final will be announced shortly and the winner will perform at our Christmas Mooney Tunes concert.
Hedgerows: It is an offence to 'cut, grub, burn or otherwise destroy hedgerows on uncultivated land during the nesting season from 1 March to 31 August, subject to certain exceptions'. For more information, click here.
To contact your local wildlife ranger, click here for contact details. To read the Wildlife (Amendment) Act 2000, click here.
IMPORTANT NOTICE
Please DO NOT send any live, dead or skeletal remains of any creature whatsoever to Mooney Goes Wild.
If you find an injured animal or bird, please contact the National Parks & Wildlife Service on 1890 20 20 21, or BirdWatch Ireland, on 01 281-9878, or visit www.irishwildlifematters.ie Te Deum
Academy Of St Martin In The Fields
0:29
Rise Like A Phoenix
Conchita Wurst
0:54 If I Could Choose
Sean Dunphy
2:07
Puppet On A String
Sandie Shaw
2:34
Merci, Chérie
Udo Jürgens
1:20 Garekakhuri Satsejugo [Dancing Song]
Basiani
2:13 Kali Gadmodga Mtazeda [The Woman On Mountain]
Basiani
1:55 Intermezzo From Cavalleria Rusticana
Rté Concert Orchestra
3:18 Horn Concerto No.4 In E Flat K495, 3rd Movement: Finale - Rondo
Karl Schneider And Salzburg Chamber Orchestra
3:52 You'll Never Walk Alone
Ed Fitzsimons
2:17