Mooney, Tuesday August 5th 2014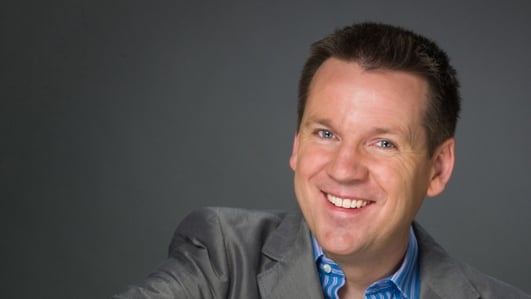 On Mooney today...
Bláthnaid ni Chofaigh has the first of her reports from behind the scenes at St. James, the largest state-funded university hospital in Dublin. We have music from Rua, an all-ginger string quartet, ahead of this year's 5th Irish Redhead Convention. And we're looking for contestants for our weekly quiz, so if you fancy your chances text us at 51551 or e-mail mooney@rte.ie!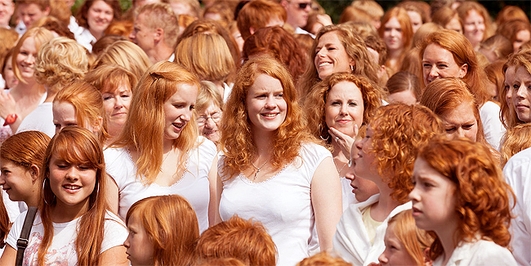 Redhead Convention & Rua Quartet
Hundreds of them will be gathering from all over Ireland to Crosshaven in Cork on August 22nd. They'll also be gathering in Crosshaven from further afield - from the USA, Germany, they will even be coming from New Zealand. The Irish Redhead Convention, with its carrot tossing games and red beard competitions – enough to make the reddest hair curl - is coming to town!
To tell us, we are joined in the RTÉ Cork studio by Event Organiser Joleen Cronin, and by Niamh Damery, one quarter of the redhead string quartet Rua!
Rua perform Rondo In G by Mozart.
The Redhead Convention takes place from August 22-24. To find out more visit www.redheadconvention.ie. To find out more about Rua, visit their Facebook page.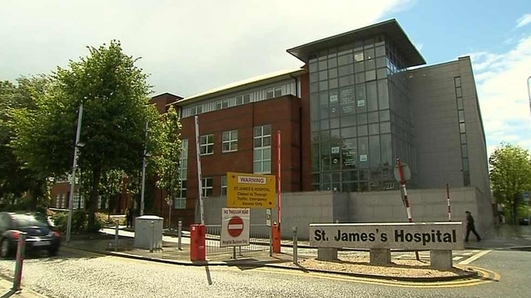 Behind The Scenes At St. James' Hospital
In the first of three reports from St. James' Hospital in Dublin, Bláthnaid ni Chofaigh takes a look around the X-ray department... St. James is the largest academic hospital in Dublin, and one of the oldest - when it opened in 1727, those on the board of the hospital included Arthur Guinness and Dean Swift..
Wildlife Photographer Of The Year Exhibition
Listeners to the programme may be familiar with the Wildlife Photographer of the Year competition, which is now in its 49th year, and over the last half century it has grown and grown. Last year there were over 43,000 entries from 96 countries, and from those entries 100 winners were chosen across a number of categories.
Hannes Lochner (South Africa) – Curiosity and the Cat
What listeners may not be familiar with is that an exhibition of these winning photographs travels the world so that members of the public can view them, and for the first time ever, the exhibition has come to Ireland.
From now until the end of August, the exhibition is on public view in the chq building here in Dublin and Mooney Goes Wild reporter Terry Flanagan met up with Eamonn Kennedy, organizer of the exhibition, on a recent visit...
Eamonn Kennedy
The Wildlife Photographer of the Year is organised by the Natural History Museum (NHM) in London and BBC Worldwide.The 100 award-winning images are beautifully displayed with each image accompanied by its photographer's story and technical details.
The exhibition is open until Sunday, August 31st in The chq Building, in Dublin. The exhibition is open seven days a week; opening times, ticket price details and further information is available by visiting www.wpy.ie.
Mooney's Tuesday Quiz
It's Mooney, it's Tuesday, so it is time for our Mooney's Tuesday Quiz! And, we have a seriously GREAT prize up for grabs today...
It's a two-night weekend break for two adults to the 4-star McWilliam Park Hotel in Claremorris in County Mayo, with breakfast on both mornings, and an evening dinner as well!
The McWilliam Park is a great base to explore nearby Cong, The National Museum of Ireland – or you might like to stay put and visit their Leisure Centre, Swimming Pool or 'Chique' beauty studio.
For more information about the McWilliam Park Hotel, including all their great current offers, visit www.mcwilliampark.ie.
So if that sounds like something you'd like to win, we are looking for three contestants to take part in our Quiz today.
To enter just text your name to 51551 or e-mail mooney@rte.ie.
The quiz will take place just after 4 o'clock today.
You must be over 18 to claim the prize but under 18's can play on your behalf.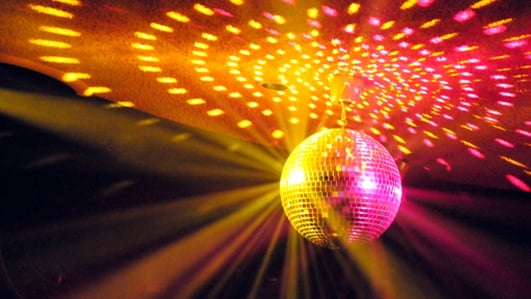 Singles Night Out!
We are organising a singles night out for our listeners who are over 35! The where and when is still being finalised, but if you are interested in joining in the fun, then send us an e-mail! Let us know your age, gender, and if you are single. You must be available to travel to the venue at your own expense. Please send your e-mail to mooney@rte.ie, with the subject line 'Singles Night Out'. And keep listening for further information!
Search For A Child Star Finalists
Earlier this year, we launched our competition to find Ireland's newest child star. The competition was open to boys and girls who were aged 10 years old or under. We asked you to record a piece that was no more than three minutes long, and e-mail it in to us.
The finalists, in no particular order, are:
- Hannah Kinsella (9 years old, from Lucan, Co. Dublin) with Pushover
- Nikki Brown (8 years old, from Saggart, Co. Dublin) with Colours Of The Wind
- Anna Lily Fox (6 years old, from Ballinalee, Co. Longford) with a Johnny Cash medley
- Laoise Farrell (9 years old, from Ogonnolloe. Co. Clare) with The Call
- Alannah Bermingham (10 years old, from Kilmacud, Dublin) with Colours Of The Wind
The date for the final will be announced shortly and the winner will perform at our Christmas Mooney Tunes concert.
Hedgerows
It is an offence to 'cut, grub, burn or otherwise destroy hedgerows on uncultivated land during the nesting season from 1 March to 31 August, subject to certain exceptions'. For more information, click here.
To contact your local wildlife ranger, click here for contact details. To read the Wildlife (Amendment) Act 2000, click here.
Caring For Wild Animals
Please note that many species of mammals, birds, invertebrates etc... are protected under law and that, even with the best of intentions, only someone holding a relevant licence from the National Parks & Wildlife Service should attempt the care of these animals. For full details, please click here to read the NPWS Checklist of protected & rare species in Ireland. If you are concerned about a wild animal, please contact your local wildlife ranger - click here for details.
IMPORTANT NOTICE
Please DO NOT send any live, dead or skeletal remains of any creature whatsoever to Mooney Goes Wild. If you find an injured animal or bird, please contact the National Parks & Wildlife Service on 1890 20 20 21, or BirdWatch Ireland, on 01 281-9878, or visit www.irishwildlifematters.ie Love - Irish Eurovision Entry 2005
Donna And Joe
3:13
Take Me To Church
Hozier
4:17 Non, Je Ne Regrette Rien
Edith Piaf
2:33 Je T'Aime... Moi Non Plus
Serge Gainsbourg/ Jane Birkin
4:14
Joe Le Taxi
Vanessa Paradis
3:59