Mooney, Wednesday July 30th 2014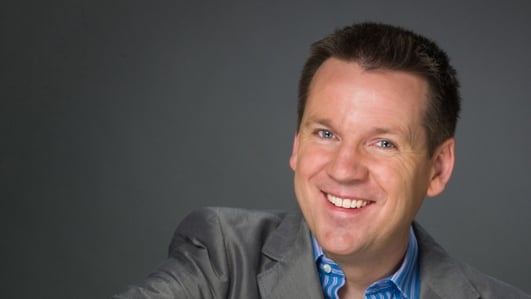 On Mooney today...
Ryan Sheridan and Karl Broderick chat about songwriting, Eanna ni Lamhna talks to Dr. Joe Caffrey about the perils of Giant Hogweed, and Katriona McFadden visits Achill Island in Mayo to find out more about a mysterious National Geographic photo taken there...
Ryan Sheridan & Karl Broderick
We start the show today with a bit of music from the wonderful Ryan Sheridan, who's brought his guitar and some friends with him to have a chat and to perform his current single Home, from the soundtrack of Mrs. Brown's Boys - D'Movie...
And we're also joined by songwriter Karl Broderick, who has just returned from Los Angeles where he was working with Olly Murs!
You can catch Ryan Sheridan at Le Cheile, Oldcastle in Co. Meath for a special show on Sunday, August 3rd. Tickets priced €20 are available now through the Le Cheile website.
Giant Hogweed
When the weather is nice and mild, there's nothing nicer than heading down to your local waterway for a dip or a stroll. But amongst all the beautiful plantlife you can find there, lurks a very pretty looking flower – that can burn!
Mooney listener David Gillic reminded us of its dangers in an e-mail to us recently. He was out running in Kildare when he briefly brushed against an unknown plant and a few hours later erupted into painful blisters.
He realised he had been in contact with 'Giant Hogweed', a non-native species that excretes a phototoxic sap. He wrote "I was personally shocked to learn of the existence of this type of plant. I believe I'm now more than qualified to say it poses a serious public health risk. Contact with the eyes can lead to blindness! I have attached a few photos of the offending plant and of the results of my run-in with what I feel is a plant sent straight from the gardens of Hell!"
Hogweed
How the hogweed affected listener Dave Gillic
How the hogweed affected listener Dave Gillic
Dave Gillic asked us to spread the word, so we sent our Eanna ni Lamhna off to meet Dr. Joe Caffrey, Senior Research Officer with Inland Fisheries Ireland, to see the plant in the flesh...
Dr. Joe Caffrey with Eanna ni Lamhna and one of the offending hogweed plants
Dr. Joe Caffrey examines some hogweed
To read Inland Fisheries Ireland's Giant Hogweed ID sheet, click here, and for their best practice control guidelines, click here.
For more information about Giant Hogweed, click here, and to download an identification guide in pdf format, click here.
Mysterious National Geographic Photo Of Achill Island
We often tell you to go to this website to see photos, get extra information on items we have covered or to listen back. And we're happy to say that we are one of the top webpages in all of RTÉ. But today we'd like you to 'play along' with our next item!
It involves a mysterious photograph and where it might have been taken...
A couple of weeks ago, Mooney listener Paddy Gallagher from Achill Island contacted us about his mother's engagement ring. You might remember it was lost in a haystack and turned up eighteen years later in a neighbouring field and it was a very charming story beautifully told by his parents Kathleen and Geoffrey.
And whilst Mooney reporter Katriona McFadden was in Achill, Paddy happened to mention another story to her, about a mysterious photo. Paddy was on eBay one night googling Achill and he came across a photo page for sale from a 1915 National Geographic magazine.
It's a black and white photograph taken by an A.W. Cutler on Achill Island and printed in National Geographic magazine. You'll see an old thatched cottage, a little girl on a horse, an older woman (maybe her grandmother) and other small children, a big turf pile and in the background the sea and the Minaun cliffs.
Paddy thought it was fascinating and thought it might be nice to try to figure out where the photo was taken and who the people were in the photo. He thought he might easily trace their descendants and show them this photo.
Paddy Gallagher and Sean Molloy at Option No. 1
Option 1: Deserted Village on Achill Island
But it proved to be a little tricky. He enlisted the help of his friend Sean Molloy and they decided that the photo was taken at Achill's famous Deserted Village – which is now a big tourist attraction - which was deserted after the Famine after rents went up but it remained as a 'Boley Village' where cattle were brought to graze in summer.
But then a spanner was thrown in the works by local Archaeologist Dr Theresa McDonald. She said she spotted a few discrepancies in the photo and SHE believed the photo was taken less than a mile up the road at another location.
Paddy Gallagher and Archaeologist Dr Theresa McDonald at Option No. 2!
So Paddy called Mooney to try to figure it out and get to the bottom of it! You can make up your own mind by looking at the pictures above and listen to Katriona's interviews, to try and decide just where was the photograph taken...
To visit the 'What's On In Achill' Facebook page, as mentioned in the report, click here.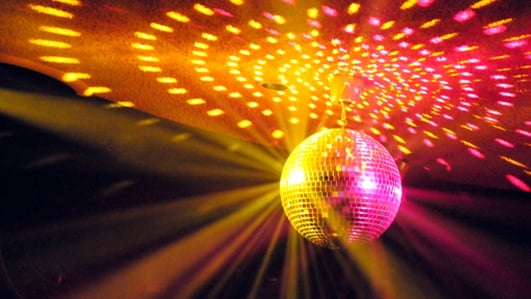 Singles Night Out!
We are organising a singles night out for our listeners who are over 35! The where and when is still being finalised, but if you are interested in joining in the fun, then send us an e-mail! Let us know your age, gender, and if you are single. You must be available to travel to the venue at your own expense. Please send your e-mail to mooney@rte.ie, with the subject line 'Singles Night Out'. And keep listening for further information!
Search For A Child Star Finalists
Earlier this year, we launched our competition to find Ireland's newest child star. The competition was open to boys and girls who were aged 10 years old or under. We asked you to record a piece that was no more than three minutes long, and e-mail it in to us.
The finalists, in no particular order, are:
- Hannah Kinsella (9 years old, from Lucan, Co. Dublin) with Pushover
- Nikki Brown (8 years old, from Saggart, Co. Dublin) with Colours Of The Wind
- Anna Lily Fox (6 years old, from Ballinalee, Co. Longford) with a Johnny Cash medley
- Laoise Farrell (9 years old, from Ogonnolloe. Co. Clare) with The Call
- Alannah Bermingham (10 years old, from Kilmacud, Dublin) with Colours Of The Wind
The date for the final will be announced shortly and the winner will perform at our Christmas Mooney Tunes concert.
Hedgerows
It is an offence to 'cut, grub, burn or otherwise destroy hedgerows on uncultivated land during the nesting season from 1 March to 31 August, subject to certain exceptions'. For more information, click here.
To contact your local wildlife ranger, click here for contact details. To read the Wildlife (Amendment) Act 2000, click here.
Caring For Wild Animals
Please note that many species of mammals, birds, invertebrates etc... are protected under law and that, even with the best of intentions, only someone holding a relevant licence from the National Parks & Wildlife Service should attempt the care of these animals. For full details, please click here to read the NPWS Checklist of protected & rare species in Ireland. If you are concerned about a wild animal, please contact your local wildlife ranger - click here for details.
IMPORTANT NOTICE
Please DO NOT send any live, dead or skeletal remains of any creature whatsoever to Mooney Goes Wild. If you find an injured animal or bird, please contact the National Parks & Wildlife Service on 1890 20 20 21, or BirdWatch Ireland, on 01 281-9878, or visit www.irishwildlifematters.ie