Mooney, Tuesday July 29th 2014
This year's Dawn Chorus programme took place on Sunday, May 6th 2018, and was a roaring success! All India Radio producer Monika Gulati sent us a pic of herself sporting our Dawn Chorus beanie!!
May Events
Well whilst our Dawn Chorus programme may have finished for another year, throughout May, events are still taking place around the country to celebrate the beautiful birdsong that our feathered friends provide. For more information on these events, and on the annual Burren In Bloom festival that takes place from May 18th - 20th, visit our events listings page! And if you have an event you'd like to let our listeners know about, e-mail mooney@rte.ie.
Follow Us On Social Media:
Facebook: www.facebook.com/rtenature
E-mail Us: mooney@rte.ie
Caring For Wild Animals
Please note that many species of mammals, birds, invertebrates etc... are protected under law and that, even with the best of intentions, only someone holding a relevant licence from the National Parks & Wildlife Service should attempt the care of these animals. For full details, please click here to read the NPWS Checklist of protected & rare species in Ireland. If you are concerned about a wild animal, please contact your local wildlife ranger - click here for details.
On Mooney today, with Shay Byrne...
We get an update from a couple who've taken a year off to travel the world. Stylist Cathy O'Connor has tips and advice on dressing with confidence for women of all ages. And what is it foreigners just don't get about the Irish? We find out, from 3pm!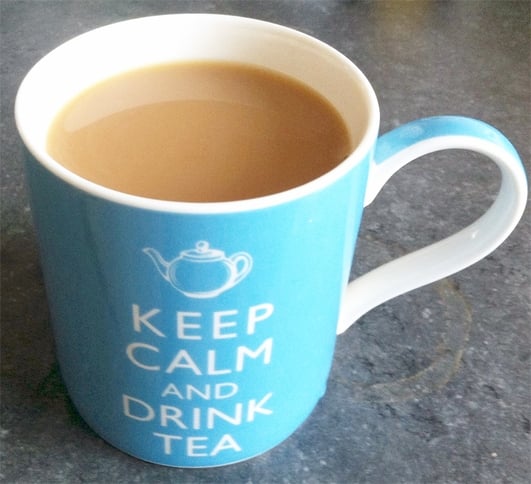 Irish Things That Baffle Foreigners
Ireland's obsession with tea goes back a long time, all the way back to our colonial days, most likely. And despite the Celtic Tiger rise of green teas, alternative teas, Tea infusions, and so on, the traditional cup of "scald", as they call it down the Wesht, still rules the roost. Most of us have had the old "Lyons versus Barry's" debate at some stage in our lives.
It's a debate that really confuses Larry Donnelly, an American in Galway. In fact, our fascination with that little act of putting a few black leaves into a cup of hot water, mixing in the little milk and sugar, and suddenly being at peace with the world, leaves him completely perplexed.
And that's not the only thing that mystifies him about the Irish. Why do we prefer rugby and soccer over our native Gaelic games? What's with that whole Eurovision thing?
Larry is a native of Boston, Massachusetts, but has dual Irish and American passports. He's a law lecturer at NUI Galway and a columnist at thejournal.ie, and he recently wrote a column entitled 10 Things I Still Just Don't Get About Ireland, and he joins us today from RTÉ's Galway studio to explain what those things are, and why he doesn't get our relationship with them!
To read Larry's original article, click here.
Searching For The Perfect Strawberry
On Saturday morning, Bláthnaid ni Chofaigh headed down to Wexford; her mission was to find the perfect strawberry.
Alanna's strawberry stall outside Gorey
Buying strawberries from Alanna
Bláthnaid next went to a second stall – owned an supplied by the same grower but this seems to cater mainly for locals – and it's situated just at the entrance to Green's farm.
Bláthnaid talking to Claire
It's interesting to note that locals seem to be indulging in a lot more jam making activity than strawberry eating!
So what is it about the sunny south east that makes its strawberries so uniquely succulent? Is it the quality of the soil or is there something in the Wexford air? For answers to those and other questions, Bláthnaid talked to John Green of Green's Fruits...
Blathnaid talking to John Green
Bláthnaid's sons enjoying the fruits of her labours!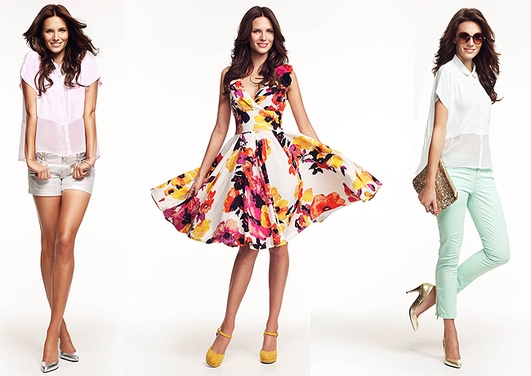 Fashion Tips With Cathy O'Connor
We don't often do fashion here on Mooney – fashion and radio aren't really the most natural of bedfellows. Today is an honourable exception. That's because many women are now doing things later in life. They're working later, they're getting married later, they're having babies later, and they want to look better for longer. However, when it comes to fashion looking better can be a real challenge for Irish women.
In studio this afternoon to give tips and advice on fashion and confidence, mostly but not exclusively, for the older woman is stylist, Cathy O'Connor - so if you have any fashion questions or queries, text us on 51551 or e-mail mooney@rte.ie.
To find out more about Cathy, or to contact her, visit www.stylist.ie.
Sailing From From Paris To Berlin
Last March Derek received an e-mail from a couple, Adrian and Nuala Gallagher. They told of their plans to take a 'Gap Year' and see a bit of the world.
However, they're not the typical early-twenty-somethings heading off to Thailand with a backpack on their back.
Nuala and Adrian onboard C'est La Vie
Their Gap Year consisted of buying a boat, naming it C'est La Vie, learning how to use it and navigating their way to Berlin, blogging along the way.
When we first met them they were just about to set off – but now they are back in Ireland and join us in studio this afternoon tell us how it went!
Adrian and Nuala are raising funds for St. Vincent de Paul (they met through the charity as they were both volunteers). Their target is€2000 target, and they would love people to pledge. To find out how, visit http://svp.ie/adrianandnualasgapyear. And to read their blog, detailing their journey, visit http://adrianandnualasgapyear.com.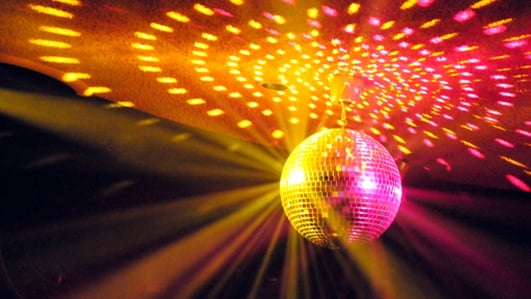 Singles Night Out!
We are organising a singles night out for our listeners who are over 35! The where and when is still being finalised, but if you are interested in joining in the fun, then send us an e-mail! Let us know your age, gender, and if you are single. You must be available to travel to the venue at your own expense. Please send your e-mail to mooney@rte.ie, with the subject line 'Singles Night Out'. And keep listening for further information!
Search For A Child Star Finalists
Earlier this year, we launched our competition to find Ireland's newest child star. The competition was open to boys and girls who were aged 10 years old or under. We asked you to record a piece that was no more than three minutes long, and e-mail it in to us.
The finalists, in no particular order, are:
- Hannah Kinsella (9 years old, from Lucan, Co. Dublin) with Pushover
- Nikki Brown (8 years old, from Saggart, Co. Dublin) with Colours Of The Wind
- Anna Lily Fox (6 years old, from Ballinalee, Co. Longford) with a Johnny Cash medley
- Laoise Farrell (9 years old, from Ogonnolloe. Co. Clare) with The Call
- Alannah Bermingham (10 years old, from Kilmacud, Dublin) with Colours Of The Wind
The date for the final will be announced shortly and the winner will perform at our Christmas Mooney Tunes concert.
Hedgerows: It is an offence to 'cut, grub, burn or otherwise destroy hedgerows on uncultivated land during the nesting season from 1 March to 31 August, subject to certain exceptions'. For more information, click here.
To contact your local wildlife ranger, click here for contact details. To read the Wildlife (Amendment) Act 2000, click here.
IMPORTANT NOTICE
Please DO NOT send any live, dead or skeletal remains of any creature whatsoever to Mooney Goes Wild.
If you find an injured animal or bird, please contact the National Parks & Wildlife Service on 1890 20 20 21, or BirdWatch Ireland, on 01 281-9878, or visit www.irishwildlifematters.ie