Mooney, Friday July 25th 2014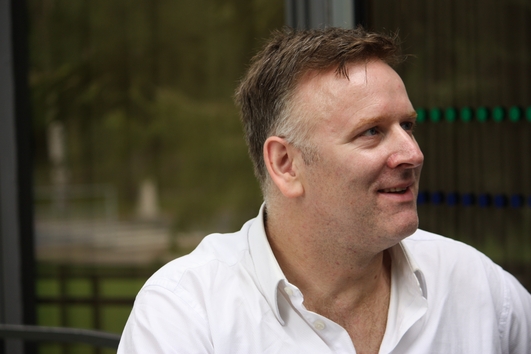 On Mooney Goes Wild today, with Olan McGowan
Olan McGowan presents a special programme to mark the re-opening of the castle's world famous science and technology galleries. Lord Rosse, the 7th Earl of Rosse, tells us about some of the rare and exotic trees on the grounds, and we find out why for decades people have flocked to Birr to see the stars...
Re-Opening Of Birr Castle's Science Centre
Mooney Goes Wild comes today from a lovely, bright location today, not the usual 'dark basement cave' that is the RTÉ Radio studios in Donnybrook. Today we are in sunny Birr, in County Offaly, broadcasting to you from a light-filled room, looking out into the courtyard of Birr Castle Gardens.
The Castle, of course, is owned by Lord Rosse and his family and is famous for its Great Telescope or 'Leviathan", completed in 1845 - which was the world's largest telescope until 1917. It's on view to the public just a short distance from where we are right now.
And the show is here today for the re-opening of Birr Castle's new Science Centre, Treehouse and Adventure Centre.
The official launch took place just before we came on air. Lord Rosse himself kicked proceedings off - and our reporter Katriona McFadden was there for Mooney Goes Wild...
Provost of Trinity College Dublin, Dr Patrick Prendergast speaking at the Opening of Rosse Solar Terrestrial Observatory at Birr Castle
The Opening of Rosse Solar Terrestrial Observatory at Birr Castle. Lord Rosse was presented with a framed copy of the prestigious journal 'Nature Physics' in which published the TCD Astrophysics team had their research and image featured on the cover.
(Pictured Left to Right) Arch Deacon Wayne Carney, Fr Tony Cahir, Provost Patrick Prendergast, Lady Rosse, Pietro Zucca, Joe McCauley, Diana Morosan, Sean Blake, Dr Eoin Carley, Professor Peter Gallagher and Lord Rosse
Dr Peter Gallagher, Associate Professor of Physics at Trinity College Dublin speaking at the Opening of Rosse Solar Terrestrial Observatory at Birr Castle
The Opening of Rosse Solar Terrestrial Observatory at Birr Castle
The Opening of Rosse Solar Terrestrial Observatory at Birr Castle
The Opening of Rosse Solar Terrestrial Observatory at Birr Castle
To learn more about Birr Castle's Science Centre, Treehouse and Adventure Centre, visit www.birrcastle.com.
The Rosse Solar-Terrestrial Observatory
The 2013 movie Gravity, starring George Clooney and Sandra Bullock as a medical engineer and astronaut trying to survive in space, is pure fiction, but like a lot of sci-fi movies, it is grounded in some reality. Modern life has become extraordinarily dependent on telecommunications, which in turn are dependent on the myriad of satellites orbiting the Earth 24 hours a day.
Apart from space debris, another great threat to these communications satellites comes from the one entity that gives this entire planet life. Our sun.
It might be 150,000,000 km away, but it is a raging ball of hot gas, and when solar storms erupt on its surface, they have the potential to play havoc with astronauts, communication and navigation systems here on Earth.
So to keep all of us hooked up to Facebook, and all of our favourite social networking sites, 24 hours a day, it's important that we understand exactly how this interference can happen.
The CALLISTO antenna at Trinity College Dublin's Rosse Solar-Terrestrial Observatory in Birr Castle Demesne
To that end, the School of Physics at Trinity College has just opened a new teaching and research facility in Birr, County Offaly. It's called the Rosse Solar-Terrestrial Observatory. And to tell us all about it, we're delighted that Dr Joseph Roche, Trinity College astrophysicist, has come down to the castle today to tell Olan, Richard and Eanna all about it!
To find out more about the Observatory, visit www.rosseobservatory.ie.
Dr. Joseph Roche is also on the short list to go to Mars! He was among 1,058 candidates chosen by organisers at the start of the year - around 200,000 people from around the world had volunteered for the project, and that number is now down to 705. For updates on the Mars One program, visit www.mars-one.com.
Dr. Roche will also take part in the Festival of Curiosity in Dublin this weekend, and was part of the Curious Science opening night last night with Dara O'Briain at the Mansion House in Dublin. Special guests included National Geographic explorer, marine biologist and filmmaker Dr. Tierney Thys. For Festival of Curiosity information on tickets, times and venues, check www.festivalofcuriosity.ie.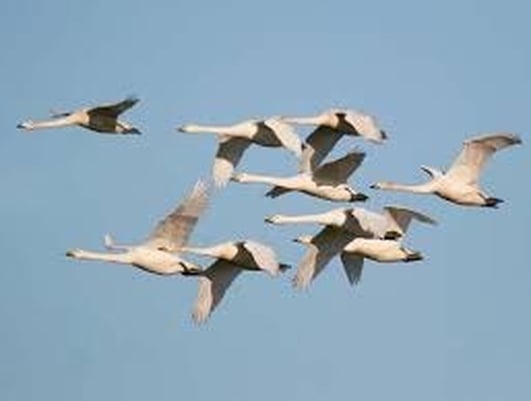 Little Brosna Callows
About twenty minutes out of Birr, there is a beautiful site owned by the National Parks and Wildlife Service. It's about 70 acres in size, located on the Little Brosna Callows, and it provides a variety of habitats from typical meadows to mixed woodland.
It is also a terrific location to observe some of the huge variety of wildlife in the area, particularly so since they have installed a wheelchair accessible bird hide for use by the general public.
Yesterday afternoon, Olan McGowan drove out to see the Callows site, with Dr. Richard Collins. There, they met NPWS Wildlife Service Ranger Noel Bugler, who introduced them to some of the special features on the site...
Features of interest at the Callows include:
Whooper Swan (Cygnus cygnus)
Wigeon (Anas penelope)
Teal (Anas crecca)
Pintail (Anas acuta)
Shoveler (Anas clypeata)
Golden Plover (Pluvialis apricaria)
Lapwing (Vanellus vanellus)
Black-tailed Godwit (Limosa limosa)
Black-headed Gull (Chroicocephalus ridibundus)
Greenland White-fronted Goose (Anser albifrons flavirostris)
Click here for more information about the Little Brosna Callows, and click here for the BirdWatch Ireland document on top Offaly sites for birdwatching, including location of the Little Brosna (Ashton's) Callows site.
Trees Of Birr Castle Demesne
Yesterday, Lord Rosse, the 7th Earl of Rosse, took Terry Flanagan and Eanna ni Lamhna around the grounds of Birr Castle Demesne to look at famous trees planted within the grounds, and to chat about about a new Tree Council of Ireland project on the Birr Castle Demesne estate...
Terry Flanagan, Lord Rosse and Eanna ni Lamhna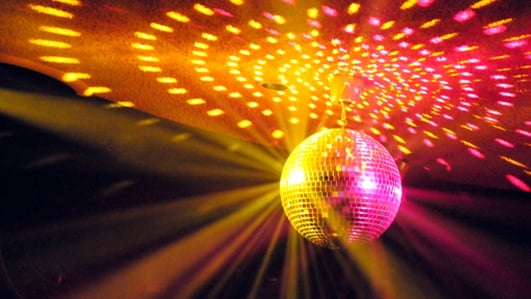 Singles Night Out!
We are organising a singles night out for our listeners who are over 35! The where and when is still being finalised, but if you are interested in joining in the fun, then send us an e-mail! Let us know your age, gender, and if you are single. You must be available to travel to the venue at your own expense. Please send your e-mail to mooney@rte.ie, with the subject line 'Singles Night Out'. And keep listening for further information!
NestWatch 2014: Herring Gulls
Niall Hatch, Development Officer with BirdWatch Ireland, is in studio with an update on our Herring Gull nestcam, on the roof of the Stage Seven building in the grounds of RTÉ...
Search For A Child Star Finalists
Earlier this year, we launched our competition to find Ireland's newest child star. The competition was open to boys and girls who were aged 10 years old or under. We asked you to record a piece that was no more than three minutes long, and e-mail it in to us.
The finalists, in no particular order, are:
- Hannah Kinsella (9 years old, from Lucan, Co. Dublin) with Pushover
- Nikki Brown (8 years old, from Saggart, Co. Dublin) with Colours Of The Wind
- Anna Lily Fox (6 years old, from Ballinalee, Co. Longford) with a Johnny Cash medley
- Laoise Farrell (9 years old, from Ogonnolloe. Co. Clare) with The Call
- Alannah Bermingham (10 years old, from Kilmacud, Dublin) with Colours Of The Wind
The date for the final will be announced shortly and the winner will perform at our Christmas Mooney Tunes concert.
Hedgerows
It is an offence to 'cut, grub, burn or otherwise destroy hedgerows on uncultivated land during the nesting season from 1 March to 31 August, subject to certain exceptions'. For more information, click here.
To contact your local wildlife ranger, click here for contact details. To read the Wildlife (Amendment) Act 2000, click here.
Caring For Wild Animals
Please note that many species of mammals, birds, invertebrates etc... are protected under law and that, even with the best of intentions, only someone holding a relevant licence from the National Parks & Wildlife Service should attempt the care of these animals. For full details, please click here to read the NPWS Checklist of protected & rare species in Ireland. If you are concerned about a wild animal, please contact your local wildlife ranger - click here for details.
IMPORTANT NOTICE
Please DO NOT send any live, dead or skeletal remains of any creature whatsoever to Mooney Goes Wild. If you find an injured animal or bird, please contact the National Parks & Wildlife Service on 1890 20 20 21, or BirdWatch Ireland, on 01 281-9878, or visit www.irishwildlifematters.ie