Mooney, Thursday July 24th 2014
Death Of Dick Warner, Environmentalist And Mentor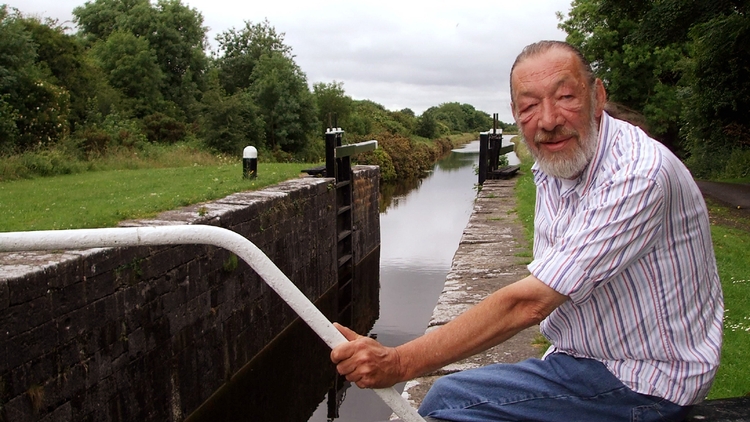 We were devastated to learn of the untimely death of naturalist, broadcaster, environmentalist and mentor to many of those on Mooney Goes Wild, Dick Warner. Dick worked on over over 90 broadcast television documentaries, including the memorable Waterways series. Our deepest sympathies to Dick's family and friends.
To read more, visit www.rte.ie/news/ireland/2017/0616/883377-dick-warner-death.
***CLICK HERE TO FIND OUT EVERYTHING YOU NEED TO KNOW ABOUT DAWN CHORUS 2017!***
***Download the Dawn Chorus 2017 podcasts***
Dawn Chorus 2017 - First Hour - 00:00 - 01:00
Dawn Chorus 2017 - Second Hour - 01:00 - 02:00
Dawn Chorus 2017 - Third Hour - 02:00 - 03:00
Dawn Chorus 2017 - Fourth Hour - 03:00 - 04:00
Dawn Chorus 2017 - Fifth Hour - 04:00 - 05:00
Dawn Chorus 2017 - Sixth Hour - 05:00 - 06:00
Follow Us On Social Media:
Facebook: www.facebook.com/rtenature
On Mooney today...
Louth man Tommy Smyth talks to Derek about how he became the voice of soccer on ESPN in America. Monaghan singer-songwriter Ryan Sheridan tells us about having his song Home featured in Mrs Brown's Boys - D'Movie. And get your youngsters aged 12 and under to text in early to take part in Mooney's Kiddy Quiz!
Tommy Smyth
Tommy Smyth - with a Y! - has given a speech at the United Nations, he's been Grand Marshall of the New York St. Patrick's Day Parade but more than anything else, he's the voice of soccer on ESPN.
Tommy Smyth with his wife, Treasa Goodwin-Smyth
He's a commentator and analyst with the American sports broadcaster, and he spoke to us during the 2014 FIFA World Cup from the US. He's currently holidaying in Ireland, and has popped into studio today, along with his lovely wife Treasa!
Mooney's Kiddie Quiz!
It's Mooney, it's Thursday, and today our quiz is JUST FOR KIDS! We're looking for three contestants who are aged 12 or under to take part in today's quiz and they're playing for some GREAT prizes!
Discover Ireland (www.discoverireland.ie), supported by Fáilte Ireland, have been sponsoring all of our prizes this week. They are all luxury Limerick Hotel breaks in honour of the Limerick City of Culture 2014, and to celebrate Royal De Luxe's The Giant Journey, which is coming to Limerick the first weekend in September to delight families with 72 hours of free entertainment.
Today's winner will be there too with their family! Our top prize today is a two-night weekend break for a family of 4 sharing a family room in the luxurious 4 star Limerick Strand Hotel right in the heart of the city. The prize includes breakfast on both mornings and dinner on an evening of your choice.
Family room at the Limerick Strand Hotel
And nobody leaves empty-handed today as EACH contestant will receive a special goody bag from Easons containing SIX books suitable for 9 to 12 year olds. They are: Skulduggery Pleasant by Derek Landy, Wonder by R.J. Palacio, Dork Diaries 7 by Rachel Renée Russell, Brilliant by Roddy Doyle, Diamond by Jacqueline Wilson and Gangsta Granny by David Walliams.
They'll each also receive two toys from the following Easonology list: A Cosmic Rocket from the Science Museum Company; The 'Dobble' card game; The Brainbox Ireland trivia game; RushHour which is a traffic jam logic game; a Space Explorer Room Projector and a Land and Sea Telescope.
To find out more about Easonology, click here.
Sister Breda McCarthy
A couple of weeks ago our wildlife expert Richard Collins was here in studio talking about a trip to France he had just returned from. He was mainly visiting sites relating to World Wars One and Two.
And in the town of Béthune, his Guide happened to mention an Irish woman, Sr. Kate McCarthy. Well what happened next is we got a phonecall from another nun. A Sister BREDA McCarthy.
And she said: "Sister Kate McCarthy was my aunt. And it was only after her death that we learned of her involvement in both World Wars, but particularly World War Two. She helped the French Resistance, was imprisoned, sent to concentration camps – and led a quite extraordinary life but never spoke about it when she got home."
Well, thankfully, Sister Breda's family did a bit of digging and have pieced together the incredible life-story of Sister Kate McCarthy.
So we sent our man, Richard Collins, off to Abbey House in Rathfarnham to meet Loreto Nun, Sister Breda McCarthy, to find out more about this unbelievable story...
Sr. Breda McCarthy & Dr. Richard Collins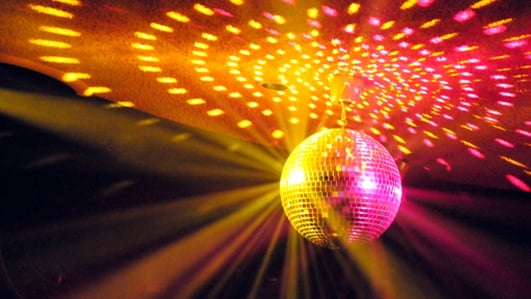 Singles Night Out!
We are organising a singles night out for our listeners who are over 35! The where and when is still being finalised, but if you are interested in joining in the fun, then send us an e-mail! Let us know your age, gender, and if you are single. You must be available to travel to the venue at your own expense. Please send your e-mail to mooney@rte.ie, with the subject line 'Singles Night Out'. And keep listening for further information!
Search For A Child Star Finalists
Earlier this year, we launched our competition to find Ireland's newest child star. The competition was open to boys and girls who were aged 10 years old or under. We asked you to record a piece that was no more than three minutes long, and e-mail it in to us.
The finalists, in no particular order, are:
- Hannah Kinsella (9 years old, from Lucan, Co. Dublin) with Pushover
- Nikki Brown (8 years old, from Saggart, Co. Dublin) with Colours Of The Wind
- Anna Lily Fox (6 years old, from Ballinalee, Co. Longford) with a Johnny Cash medley
- Laoise Farrell (9 years old, from Ogonnolloe. Co. Clare) with The Call
- Alannah Bermingham (10 years old, from Kilmacud, Dublin) with Colours Of The Wind
The date for the final will be announced shortly and the winner will perform at our Christmas Mooney Tunes concert.
Hedgerows: It is an offence to 'cut, grub, burn or otherwise destroy hedgerows on uncultivated land during the nesting season from 1 March to 31 August, subject to certain exceptions'. For more information, click here.
UPDATE: February 29th 2016 - Press Release From BirdWatch Ireland:
Putting the record straight: Dates for burning and hedge-cutting have NOT changed
BirdWatch Ireland, Ireland's largest conservation charity, is very concerned about misinformation that is currently circulating regarding the dates within which the burning of vegetation and cutting of hedges is permitted. It would like to remind landowners that all burning and cutting must cease on 29th February this year and that burning and cutting remains prohibited from 1st March to 31st August.
Despite attempts by the Minister for Arts, Heritage and the Gaeltacht, Heather Humphreys T.D., to change the laws regulating these dates by introducing the Heritage Bill 2016 earlier this year, it is important to note that the proposed date changes were ultimately NOT made. This is because the bill failed to pass through both houses of the Oireachtas before the recent dissolution of the Dáil in advance of the general election.
The laws in place governing the dates for hedge-cutting and upland burning therefore remain unchanged. The period within which cutting and burning is prohibited are set down in Section 40 of the Wildlife Act 1976 (as amended in 2000), which states that:
(a) It shall be an offence for a person to cut, grub, burn or otherwise destroy, during the period beginning on the 1st day of March and ending on the 31st day of August in any year, any vegetation growing on any land not then cultivated.
(b) It shall be an offence for a person to cut, grub, burn or otherwise destroy any vegetation growing in any hedge or ditch during the period mentioned in paragraph (a) of this subsection (above).
The existing law provides exemptions for road safety and other circumstances and should be read carefully to ensure compliance.
Section 40 of the Wildlife Act exists to protect nesting birds. Many of our upland bird species are in decline and are in danger of extinction in Ireland; amongst them is the Curlew, which has declined by 80%. Many birds which nest in hedgerows into August are also in serious decline, including the endangered Yellowhammer. The changes to the cutting and burning dates which had been proposed in the now-defunct Heritage Bill 2016 would have caused serious impacts to these birds. A petition launched by BirdWatch Ireland in conjunction with several other national conservation organisations to stop these changes attracted more than 16,200 signatures and rising.
BirdWatch Ireland would also like to advise members of the public that if they see hedges being cut or fires in the uplands on or after 1st March, such activity could be illegal. In such cases, we would encourage people to contact the National Parks and Wildlife Service (www.npws.ie) to report such activity.
BirdWatch Ireland warmly welcomes the demise of the Heritage Bill 2016 and sincerely hopes that any future administration will consider the importance of Ireland's natural heritage and will not attempt to reintroduce such a flawed and damaging piece of legislation.
To contact your local wildlife ranger, click here for contact details. To read the Wildlife (Amendment) Act 2000, click here.
IMPORTANT NOTICE
Please DO NOT send any live, dead or skeletal remains of any creature whatsoever to Mooney Goes Wild.
If you find an injured animal or bird, please contact the National Parks & Wildlife Service on 1890 20 20 21, or BirdWatch Ireland, on 01 281-9878, or visit www.irishwildlifematters.ie