Mooney, Thursday July 17th 2014
This year's Dawn Chorus programme took place on Sunday, May 6th 2018, and was a roaring success! All India Radio producer Monika Gulati sent us a pic of herself sporting our Dawn Chorus beanie!!
May Events
Well whilst our Dawn Chorus programme may have finished for another year, throughout May, events are still taking place around the country to celebrate the beautiful birdsong that our feathered friends provide. For more information on these events, and on the annual Burren In Bloom festival that takes place from May 18th - 20th, visit our events listings page! And if you have an event you'd like to let our listeners know about, e-mail mooney@rte.ie.
Follow Us On Social Media:
Facebook: www.facebook.com/rtenature
E-mail Us: mooney@rte.ie
Caring For Wild Animals
Please note that many species of mammals, birds, invertebrates etc... are protected under law and that, even with the best of intentions, only someone holding a relevant licence from the National Parks & Wildlife Service should attempt the care of these animals. For full details, please click here to read the NPWS Checklist of protected & rare species in Ireland. If you are concerned about a wild animal, please contact your local wildlife ranger - click here for details.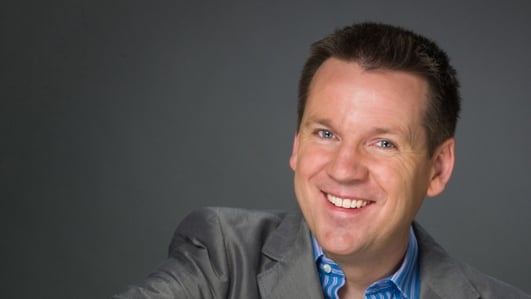 On Mooney today...
Derek is joined in studio by broadcaster and football commentator George Hamilton, post-World Cup, and satirist, impressionist and all-round funnyman Oliver Callan, on the joys of kicking the establishment!
Follow-Up: Older Ladies & Shining Shoes
Bláthnaid Ní Chofaigh will be filling in for Brenda Donohue as Mooney reporter over the next three weeks, and she pops in today to chat with Derek about the older ladies item we featured yesterday!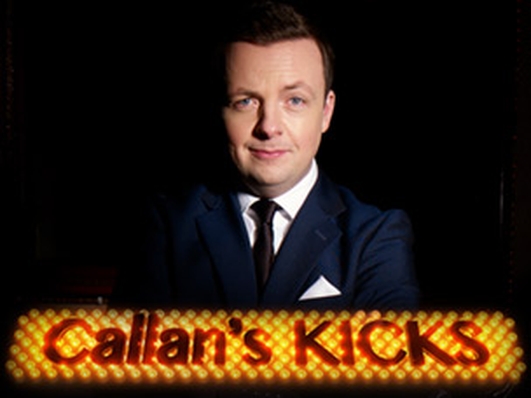 Oliver Callan
A new television show hit our screens last week from an old friend of Mooney. Oliver Callan's satirical journey began with Nob Nation on the late Gerry Ryan's 2fm show back in 2006. He subsequently moved to Radio 1 with Green Tea, where RTÉ bosses expanded his air time to give him a half an hour a week in which to terrorise the political, media and journalistic classes of the country.
Last year, in a new Friday show, his show morphed into Callan's Kicks, and he has transferred that now to RTÉ Television. To remind us of the characters and situations he lampoons, he joins us in studio today...
Callan's Kicks continues on RTÉ One on Fridays at 9.35pm. For more information about Oliver, visit www.olivercallan.com.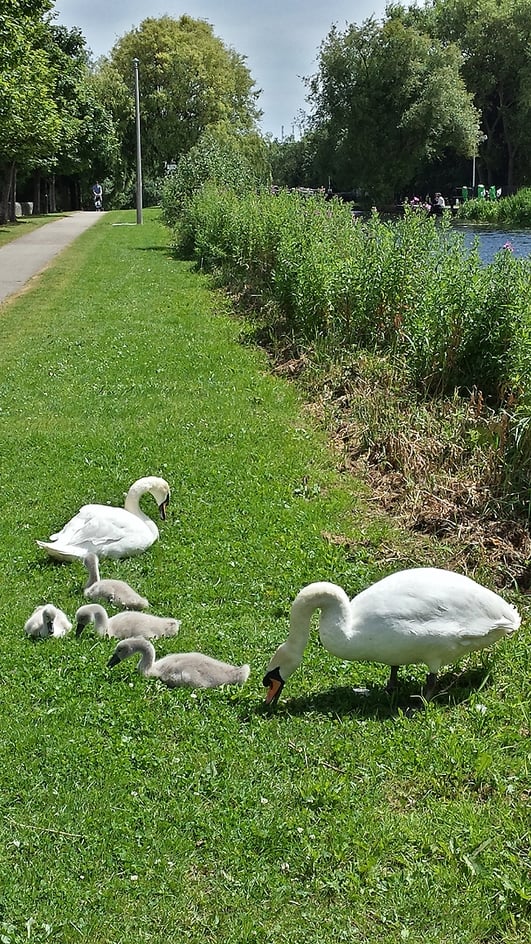 Save Our Swans!
As you know, we're committed wildlife lovers here on Mooney Goes Wild, so it was with dismay we read an e-mail from listener Joe Sullivan telling us of some suspicious activity on Dublin's Royal Canal.
He sent us a picture of a very attractive Mute Swan couple (left) and their four fluffy cygnets and he said:
"Last Thursday at 7pm in Phibsborough, I noticed a large red and white van with three men in it who seemed to be making towards the swans until I cycled past. I took a picture of their registration plate and they made off fairly quickly. This isn't the first time I have seen an incident like this and I would just like to appeal to people to be vigilant about our swans".
Well, we applaud Joe for his civic-minded behaviour and his love of wildlife so we dispatched our swan expert Richard Collins and local Wildlife Ranger Neil Harmey off to meet Joe at the scene of the suspicious activity, on the banks of the Royal Canal...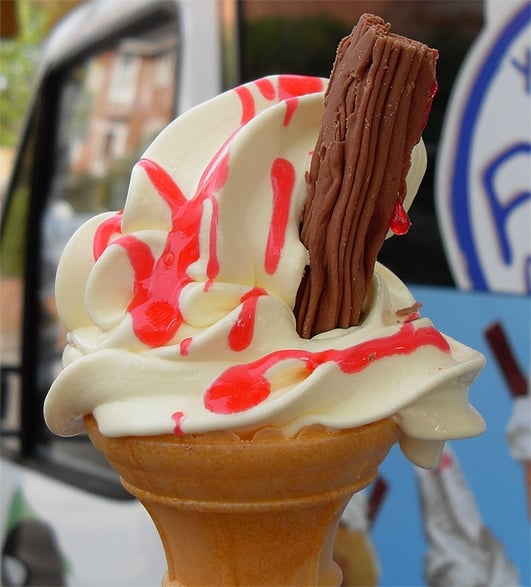 99s: How Do You Eat Yours?
According to the Oxford English Dictionary, no less, a 99 is "an ice-cream cone made with soft ice cream with a stick of flaky chocolate inserted into it".
What the Oxford English Dictionary doesn't tell you is that it's YUMMY! In this gorgeous weather, you seem to see more people with 99's than any other type of ice-cream, or ice-lolly.
And the Oxford English Dictionary doesn't tell you how you should eat a 99 either. Apparently, there isn't an art to eating the famous ice cream; as Mooney reporter Brenda Donohue found out, everyone has their own particular approach to gobbling a 99...
Kilmacurragh Botanic Gardens
The National Botanic Gardens have an outpost that is a little secret gem. It is the Kilmacurragh Botanic Gardens located in east County Wicklow. The soil there is more advantageous than that in Glasnevin for growing plants from the Himalayas and the Southern hemisphere. It is full of rare and valuable plants, including some spectacular Giant Himalayan Lillies, which only flower every seven years and are in bloom right now!
Giant Himalayan Lillies
As well as the exotic, the estate also champions native species. Over the past five years it has been experimenting how to successfully restore Irish wildflower meadows and hedgerows.
The meadow at Kilmacurragh
Mooney gardener Dermot O'Neill went down to find out more at Kilmacurragh, where he met with head gardener Seamus O'Brien at the ruins of the Estate House and the site of an ancient abbey...
Entry into Kilmacurragh is free. To find out more about the Kilmacurragh Estate, including visiting details, click here. And there will be an exhibition called "Kilmacurragh Through The Artist's Eye" open on the premises from August 8th - 27th.
George Hamilton's Memories Of Brazil '14
We Are One (Ole, Ola) was the official anthem for the 2014 FIFA World Cup, but it will fade from our memories now that the tournament has come to an end. The hosts, Brazil, were very disappointed with their own team's performance but they can be proud of the tournament – many regard it as the best World Cup ever!
George Hamilton
One man who witnessed events, up close and personal, so to speak, was RTÉ commentator George Hamilton, who is now back in Belfast, but who joins us on the programme this afternoon...
George's classical music programme on RTÉ Lyric FM is on Saturdays, from 10am - 1pm. For more information, visit www.rte.ie/lyricfm/the-hamilton-scores.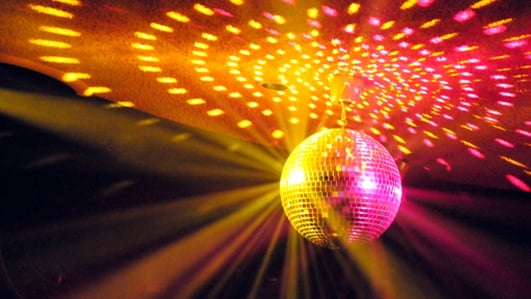 Singles Night Out!
We are organising a singles night out for our listeners who are over 35! The where and when is still being finalised, but if you are interested in joining in the fun, then send us an e-mail! Let us know your age, gender, and if you are single. You must be available to travel to the venue at your own expense. Please send your e-mail to mooney@rte.ie, with the subject line 'Singles Night Out'. And keep listening for further information!
Search For A Child Star Finalists
Earlier this year, we launched our competition to find Ireland's newest child star. The competition was open to boys and girls who were aged 10 years old or under. We asked you to record a piece that was no more than three minutes long, and e-mail it in to us.
The finalists, in no particular order, are:
- Hannah Kinsella (9 years old, from Lucan, Co. Dublin) with Pushover
- Nikki Brown (8 years old, from Saggart, Co. Dublin) with Colours Of The Wind
- Anna Lily Fox (6 years old, from Ballinalee, Co. Longford) with a Johnny Cash medley
- Laoise Farrell (9 years old, from Ogonnolloe. Co. Clare) with The Call
- Alannah Bermingham (10 years old, from Kilmacud, Dublin) with Colours Of The Wind
The date for the final will be announced shortly and the winner will perform at our Christmas Mooney Tunes concert.
Hedgerows: It is an offence to 'cut, grub, burn or otherwise destroy hedgerows on uncultivated land during the nesting season from 1 March to 31 August, subject to certain exceptions'. For more information, click here.
To contact your local wildlife ranger, click here for contact details. To read the Wildlife (Amendment) Act 2000, click here.
IMPORTANT NOTICE
Please DO NOT send any live, dead or skeletal remains of any creature whatsoever to Mooney Goes Wild.
If you find an injured animal or bird, please contact the National Parks & Wildlife Service on 1890 20 20 21, or BirdWatch Ireland, on 01 281-9878, or visit www.irishwildlifematters.ie