Mooney, Friday July 11th 2014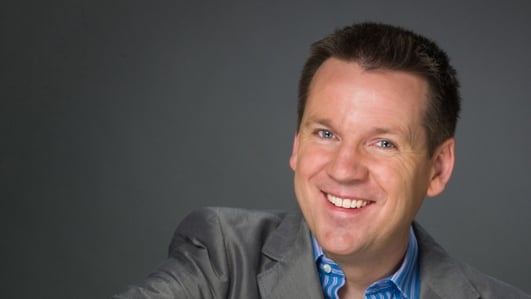 On Mooney Goes Wild today...
As the very rare Cuckoo Bumblebee is sighted on this island, we take a look at challenges facing Ireland's 101 known species of bee. Leona, the loggerhead turtle stranded in Galway, may well be repatriated, thanks to Mooney Goes Wild's call for a sponsor. And a new viewing platform and information centre brings visitors up close and personal with sea eagles in County Clare...
Don Conroy Goes To The Rockies!
Artist Don Conroy has just returned from a sketching trip to the Rockies in Canada, where he visited British Colombia and Alberta, including Jasper National Park, Banff National Park, and Vancouver Island. He joins us in studio today to chat about some of the wildlife that he observed there, and about his new book, Wexford's Wild Heritage...
Black Bear in the Rockies
Don's sketch of a Black Bear
Mule Deer in the Rockies
Don's sketch of Mule Deer
Don with a raven at Lake Louise
Don's sketch of a raven
Grizzly Bear in the Rockies
Don's sketch of a Grizzly Bear
The Rockies
Lake Louise
Moose in the Rockies
Don with his wife Gay and niece at Niagara Falls
Don's latest book Wexford's Wild Heritage, by Alan McGuire, Christopher J. Wilson and Don Conroy, has just been published; it's based on a twenty-five part Radio Series. The book is published by Reardon Publishing, the ISBN is 9781874192817 and the RRP is €15.
Rare Cuckoo Bumblebee Sighted
It's not unusual on this programme for us to talk about species across the whole range of the natural world which are under threat for one reason or another – so it's a good day when we can report that it's actually a good time for bees, with species not seen in Ireland in recent years making a comeback. Our beeman, Philip McCabe, is President of the European Commission of Apimondia, and PRO of the Federation of Irish Bee Keepers Associations, and he joins us in studio to chat about some of those species.
Cuckoo Bumblebee
When you see a bee in Ireland, chances are that it is a bumblebee. They typically form 80% of the abundance of bees in any one location. And did you know that the world's FIRST EVER national bumblebee monitoring scheme started right here in Ireland!
Three years ago it was decided that 80 citizen-scientists would monitor 97 sites across the island of Ireland. To tell us more about it, and a newly-rediscovered bumblebee, we are also joined in the RTÉ Waterford studio by Dr. Tomás Murray, an ecologist with Waterford's National Biodiversity Data Centre, and project co-ordinator of the Bumblebee Monitoring Scheme...
The FIBKA Summer School at Gormanston in Co. Louth takes place from Sunday, July 27th - Friday, August 1st. For more information, click here.
Corporate Richard Collins!
Derek starts by chatting to Richard about his corporate colours today!
Dr. Richard Collins
New Sea Eagle Interpretive Centre: Report by Terry Flanagan
Last Friday was a special day in Mountshannon, Co. Clare. Mountshannon is a small village on the edge of Lough Derg, and a pair of white-tailed sea eagles are nesting on one of the islands on the Lough.
An extensive reintroduction programme for Sea Eagles began in 2007 and our reporter, Terry Flanagan, traveled to Norway along with Dr. Alan Mee to bring back the first 16 birds to Ireland.
And on Friday last, Terry met up with Alan again at the official opening of a new viewing and Interpretive Centre, where members of the public can watch these magnificent creatures without disturbing them... For more information about the Centre, visit www.mountshannoneagles.ie.
Sponsoring Leona, The Loggerhead Turtle
In June, on Mooney Goes Wild, we heard from the County Veterinary Officer of Galway County Council, Rita Gately, who came onto the programme to tell us the extraordinary survival story of Leona the Loggerhead turtle.
The little loggerhead was washed up in County Clare in November 2013, and was so distressed she didn't eat for three weeks. She was cold – used to warmer waters of 25 degrees - and at only thirteen kilos, she was underweight.
So Rita and the good people at the Galway Atlantaquaria took such good care of Leona, that she is now ready for release.
Rowan Byrne, marine biologist and regular Mooney Goes Wild contributor, took also part in the conversation about tagging the turtle.
Well after the broadcast we were contacted by a group who were interested in sponsoring Leona's release!
Ciaran Kelly, who is from Donnycarney in Dublin but living in London, is CEO of Celestial Green Ventures, and he joins us in studio this afternoon...
Celestial Green Ventures is also involved in a project called the Trocano Araretama Conservation Project in the Brazilian Amazon, which was set up to avoid forest deforestation. To find out more about the project, visit www.trocanoproject.com.
Celestial Green Ventures will sponsor the tagging, satellite, and will be available to support the project. You can follow the release on the Celestial Green Ventures website, where the release can be tracked, and blogs will be written about the release. For more information, visit www.celestialgreenventures.com/loggerhead-turtle/leona.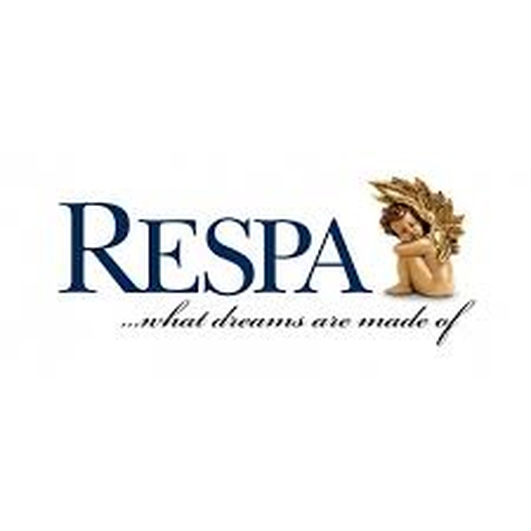 Respa Mattress Competition
Some shows give away prizes you can only dream of, but on this show we give away prizes that actually help you dream!
We're teaming up with Irish owned Respa Beds, who have 67 years of bed manufacturing expertise - and with a leading Gel Producer they've developed a new cooling gel for the Irish market that helps balance your sleeping temperature to cut out all that twisting and turning so you get to enjoy a night of restful sleep.
Thanks to them, we've the ultimate mattress in terms of technology and engineering to give away on the show each day this week - it's the brand new Respa Gel mattress, the ultimate in achieving a good night's sleep – and one product in their 2014 collection of a wide range of beds and mattresses all designed right here in Ireland and available through www.respabeds.ie!
To enter just answer this question:
Friday, July 11th 2014
True or false: the 2014 FIFA World Cup takes place this Sunday in Brazil?
Text COMP followed by your name and answer to 51551. Lines close at 4pm.
Find out how you can be in with a chance to win each day from three.
The daily prize is a Respa Gel mattress, and includes delivery from your nearest stockist - RTÉ standard competition terms and conditions apply; see http://www.rte.ie/about/en/serving-our-audience/2012/0222/291673-competition-voting-terms-conditions/.
The Journey's On Us 2014
For the past two years, Mooney have teamed up with Irish Rail for their "The Journey's On Us" giveaway. As part of this initiative, Iarnród Éireann will provide 100 groups with free return rail for up to 50 people per group.
It's a brilliant initiative and what we found over the last two years is it provides a fantastic day out for community, voluntary and charity groups.
Mooney reporter Brenda Donohue is in Céannt Railway Station in Galway for the launch of The Journey's On Us 2014
PRESS RELEASE: THE JOURNEY'S ON US!
IARNRÓD ÉIREANN TO OFFER FREE TRIPS FOR COMMUNITY, VOLUNTARY & CHARITY GROUPS IN 2014
Iarnród Éireann Irish Rail has launched the 2014 programme for The Journey's On Us, an initiative to support organisations and groups in the voluntary, community, sporting and charity sector.
"The Journey's On Us" will provide 100 groups with a free group travel return journey for up to 50 people per group during 2014, meaning 5,000 free journeys are on offer across the company's services. The travel facilities will be ideal in particular for organisations bringing a group to a special event, or as part of a specific support to the members of the group which requires travel.
Iarnród Éireann Chief Executive David Franks said "Voluntary organisations are the life blood of communities across the country. However, like everyone, their budgets have been cut. We know there are youth, sports, music, voluntary, charity and other groups in the community who would benefit greatly from being able to undertake initiatives which involve a travel cost, but have had to scale back. We in Iarnród Éireann, through The Journey's On Us, want to do what we can to help such groups achieve their goals, and say thank you to the organisations which play such a vital role in the daily lives of communities. The initiative is now in its third year with the interest and amount of groups applying has grown significantly each year, which we are absolutely delighted with."
The company has today invited all community, voluntary, sporting and charity groups to apply for the 100 group travel trips available. Entry forms are available at all Iarnród Éireann stations or online at www.irishrail.ie/journeys . Entry forms can be filled out online, emailed tojourneys@irishrail.ie or by post to Corporate Communications, Iarnród Éireann, Connolly Station, Dublin 1. The closing date for receipt of entries is Monday July 14th, at 16.30hrs.
Last year, over 750 groups applied for the scheme, and organisations ranging from Men's Sheds to choirs, Special Olympics to Girl Guides, and groups representing youth and elderly, benefited from "The Journey's On Us". Last year Iarnród Éireann offered for the first time a special prize for the winning group that submitted the most interesting and inspirational account of their day travelling with them. The winner of the prize was Special Hands Activity Group from Kelly, Co. Meath.
The initiative is being supported nationally by RTÉ Radio 1's Mooney, and Brenda Donohue is joining customers and staff at Ceannt Railway Station, Galway today to launch "The Journey's On Us" 2014. They were joined by Galway Community Circus who were a winner of one of the trips last year. Mooney will also feature successful groups throughout the year.
All applications will be considered by an adjudicating panel and successful groups will be notified from July onwards. For further information and to see terms and conditions please log onto www.irishrail.ie/journeys.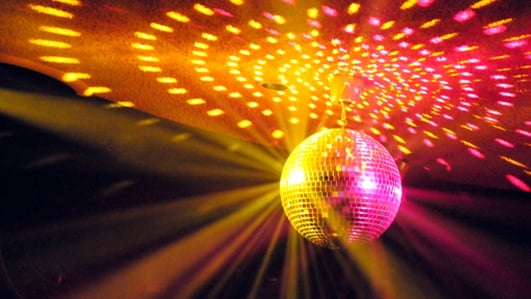 Singles Night Out!
We are organising a singles night out for our listeners who are over 35! The where and when is still being finalised, but if you are interested in joining in the fun, then send us an e-mail! Let us know your age, gender, and if you are single. You must be available to travel to the venue at your own expense. Please send your e-mail to mooney@rte.ie, with the subject line 'Singles Night Out'. And keep listening for further information!
Search For A Child Star Finalists
Earlier this year, we launched our competition to find Ireland's newest child star. The competition was open to boys and girls who were aged 10 years old or under. We asked you to record a piece that was no more than three minutes long, and e-mail it in to us.
The finalists, in no particular order, are:
- Hannah Kinsella (9 years old, from Lucan, Co. Dublin) with Pushover
- Nikki Brown (8 years old, from Saggart, Co. Dublin) with Colours Of The Wind
- Anna Lily Fox (6 years old, from Ballinalee, Co. Longford) with a Johnny Cash medley
- Laoise Farrell (9 years old, from Ogonnolloe. Co. Clare) with The Call
- Alannah Bermingham (10 years old, from Kilmacud, Dublin) with Colours Of The Wind
The date for the final will be announced shortly and the winner will perform at our Christmas Mooney Tunes concert.
Hedgerows
It is an offence to 'cut, grub, burn or otherwise destroy hedgerows on uncultivated land during the nesting season from 1 March to 31 August, subject to certain exceptions'. For more information, click here.
To contact your local wildlife ranger, click here for contact details. To read the Wildlife (Amendment) Act 2000, click here.
Caring For Wild Animals
Please note that many species of mammals, birds, invertebrates etc... are protected under law and that, even with the best of intentions, only someone holding a relevant licence from the National Parks & Wildlife Service should attempt the care of these animals. For full details, please click here to read the NPWS Checklist of protected & rare species in Ireland. If you are concerned about a wild animal, please contact your local wildlife ranger - click here for details.
IMPORTANT NOTICE
Please DO NOT send any live, dead or skeletal remains of any creature whatsoever to Mooney Goes Wild. If you find an injured animal or bird, please contact the National Parks & Wildlife Service on 1890 20 20 21, or BirdWatch Ireland, on 01 281-9878, or visit www.irishwildlifematters.ie The Blue Canadian Rockies
Jim Reeves
0:33