Mooney, Thursday July 3rd 2014
This year's Dawn Chorus programme took place on Sunday, May 6th 2018, and was a roaring success! All India Radio producer Monika Gulati sent us a pic of herself sporting our Dawn Chorus beanie!!
May Events
Well whilst our Dawn Chorus programme may have finished for another year, throughout May, events are still taking place around the country to celebrate the beautiful birdsong that our feathered friends provide. For more information on these events, and on the annual Burren In Bloom festival that takes place from May 18th - 20th, visit our events listings page! And if you have an event you'd like to let our listeners know about, e-mail mooney@rte.ie.
Follow Us On Social Media:
Facebook: www.facebook.com/rtenature
E-mail Us: mooney@rte.ie
Caring For Wild Animals
Please note that many species of mammals, birds, invertebrates etc... are protected under law and that, even with the best of intentions, only someone holding a relevant licence from the National Parks & Wildlife Service should attempt the care of these animals. For full details, please click here to read the NPWS Checklist of protected & rare species in Ireland. If you are concerned about a wild animal, please contact your local wildlife ranger - click here for details.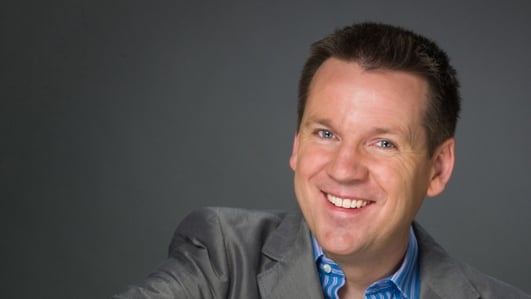 On Mooney today...
We celebrate the amazing rejuvenation of Christy Dignam and Aslan, who join Derek to preview their biggest gig in years and introduce their brand-new single. We find out about some amazing lost and found items. And Dr. Richard Collins visits northern France and examines some of the extraordinary human stories to come from the battlefields of World War I...
Aslan's Crazy World
Aslan's Crazy World is one of the most recognisable tunes on Irish radio. In 1993, it reached three months in the Irish charts, and now it is being reintroduced to a whole new audience as it's being used in an Irish medical insurance advert.
And when you mention Aslan and Christy Dignam, the first thing that springs to mind from recent months is Christy's well-documented battle with a rare form of blood cancer. It has been a remarkable time for Christy, from a bleak prognosis to two massive comeback gigs at the Olympia, with arguably their biggest concert of recent years set to take place at the INEC in Killarney later this month.
We are delighted to be joined in studio today for a chat and a tune by Aslan's Christy Dignam and Billy McGuinness, and we hear their phenomenal new single I Need A Little Time...
For more information about Aslan, visit www.aslan.ie.
Aslan will perform at the INEC, Killarney, Co. Kerry on Saturday, July 26th 2014. Doors open at 8pm and the gig begins at 9pm. Tickets cost €25. For more information, click here.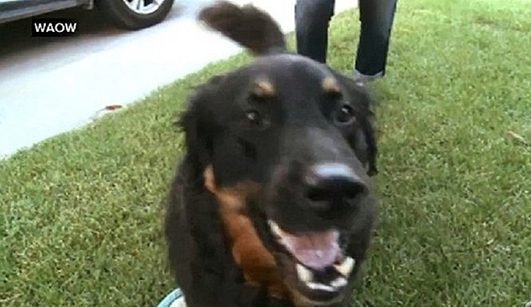 Finders Keepers
'The dog ate my homework' is a line that traditionally used to be trotted out by 'bold' students who needed a quick excuse to pacify an angry teacher. But have you ever heard the line "The Dog Ate My Wedding Ring"?!
Well that is exactly what happened to Lois Matykowski from Stevens Point, Wisconsin. Five years ago her wedding ring went missing and, after searching for it, she gave up on ever finding it.
That is until her pet pooch, Tucker, ate an icepop recently, stick and all - and then promptly vomited it all up.
When Lois went to clean up the vomit (never a pleasant job!) what did she see gleaming at her in the middle of all the 'unpleasantness', only her wedding ring?!
She was delighted to have it back - and her vet told her that it was probably the wooden stick of the icepop that finally dislodged the wedding ring from the dog's stomach.
Well, she can't be alone in this...
Have YOU ever found your wedding ring after many years? Perhaps in an unusual place? Have you ever found anything you shouldn't have?! Have you something you really should return to someone? Or do you believe in 'Finders Keepers, Losers Weepers'?!
Text us to 51551, tweet @MooneyShow or e-mail mooney@rte.ie!
Centenary Of World War 1
World War I, or 'The Great War' began this month one hundred years ago. Archduke Franz Ferdinand of Austria was assassinated a year ago last week, triggering a series of events that would change history.
It's thought that there were 16 million military and civilian deaths during World War One, including nearly 50,000 Irishmen – ranking it as one of the deadliest conflicts in human history.
And the centenary this year has seen all manner of coverage on television and radio in recent months.
RTÉ Radio One has been doing its bit to explore Ireland's involvement in World War One – and if you're interested in that sort of thing, you might like to attend the 'World War One Roadshow' at Trinity College on Saturday week, July 12th, where RTÉ Radio One have partnered with Trinity and the National College of Ireland to bring you a free day of events.
Someone who is very interested in World War One is our very own Dr. Richard Collins. You know him best for his observations on science and wildlife on Mooney Goes Wild, but Richard is also a bit of a history buff and is just back from a trip to Northern France where he visited many sites associated with World War One.
He joins us in studio this afternoon with his recollections of his recent visit...
WW1 Road Show
Ireland's part in the Great War will be explored through a series of events at a World War 1 Road Show at Trinity College Dublin on Saturday, July 12th.
Members of the public are invited to bring along letters, medals, photographs and items related to World War 1 to be catalogued and digitised by a team experts from the National Library of Ireland.
The day will also feature a series of talks, theatre performances and music as well as a special World War One themed recording of RTÉ Radio 1's Sunday Miscellany programme.
There will also be WW1 cooking demonstrations, story telling for families, guided tours, poetry readings and the 'Last Cricket Match of Peace'. The day will conclude with the final Bugle call of the 'Last Post'.
RTÉ Radio One is delighted to partner with the National Library of Ireland and Trinity College Dublin for this day of free events.
For full details, go to www.rte.ie/worldwar1.
The Journey's On Us 2014
For the past two years, Mooney have teamed up with Irish Rail for their "The Journey's On Us" giveaway. As part of this initiative, Iarnród Éireann will provide 100 groups with free return rail for up to 50 people per group.
It's a brilliant initiative and what we found over the last two years is it provides a fantastic day out for community, voluntary and charity groups.
Mooney reporter Brenda Donohue is in Céannt Railway Station in Galway for the launch of The Journey's On Us 2014
PRESS RELEASE: THE JOURNEY'S ON US!
IARNRÓD ÉIREANN TO OFFER FREE TRIPS FOR COMMUNITY, VOLUNTARY & CHARITY GROUPS IN 2014
Iarnród Éireann Irish Rail has launched the 2014 programme for The Journey's On Us, an initiative to support organisations and groups in the voluntary, community, sporting and charity sector.
"The Journey's On Us" will provide 100 groups with a free group travel return journey for up to 50 people per group during 2014, meaning 5,000 free journeys are on offer across the company's services. The travel facilities will be ideal in particular for organisations bringing a group to a special event, or as part of a specific support to the members of the group which requires travel.
Iarnród Éireann Chief Executive David Franks said "Voluntary organisations are the life blood of communities across the country. However, like everyone, their budgets have been cut. We know there are youth, sports, music, voluntary, charity and other groups in the community who would benefit greatly from being able to undertake initiatives which involve a travel cost, but have had to scale back. We in Iarnród Éireann, through The Journey's On Us, want to do what we can to help such groups achieve their goals, and say thank you to the organisations which play such a vital role in the daily lives of communities. The initiative is now in its third year with the interest and amount of groups applying has grown significantly each year, which we are absolutely delighted with."
The company has today invited all community, voluntary, sporting and charity groups to apply for the 100 group travel trips available. Entry forms are available at all Iarnród Éireann stations or online at www.irishrail.ie/journeys . Entry forms can be filled out online, emailed tojourneys@irishrail.ie or by post to Corporate Communications, Iarnród Éireann, Connolly Station, Dublin 1. The closing date for receipt of entries is Monday July 14th, at 16.30hrs.
Last year, over 750 groups applied for the scheme, and organisations ranging from Men's Sheds to choirs, Special Olympics to Girl Guides, and groups representing youth and elderly, benefited from "The Journey's On Us". Last year Iarnród Éireann offered for the first time a special prize for the winning group that submitted the most interesting and inspirational account of their day travelling with them. The winner of the prize was Special Hands Activity Group from Kelly, Co. Meath.
The initiative is being supported nationally by RTÉ Radio 1's Mooney, and Brenda Donohue is joining customers and staff at Ceannt Railway Station, Galway today to launch "The Journey's On Us" 2014. They were joined by Galway Community Circus who were a winner of one of the trips last year. Mooney will also feature successful groups throughout the year.
All applications will be considered by an adjudicating panel and successful groups will be notified from July onwards. For further information and to see terms and conditions please log onto www.irishrail.ie/journeys.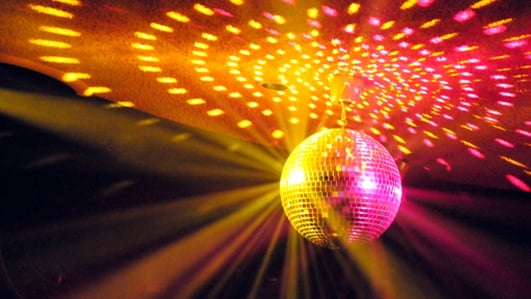 Singles Night Out!
We are organising a singles night out for our listeners who are over 35! The where and when is still being finalised, but if you are interested in joining in the fun, then send us an e-mail! Let us know your age, gender, and if you are single. You must be available to travel to the venue at your own expense. Please send your e-mail to mooney@rte.ie, with the subject line 'Singles Night Out'. And keep listening for further information!
Search For A Child Star Finalists
Earlier this year, we launched our competition to find Ireland's newest child star. The competition was open to boys and girls who were aged 10 years old or under. We asked you to record a piece that was no more than three minutes long, and e-mail it in to us.
The finalists, in no particular order, are:
- Hannah Kinsella (9 years old, from Lucan, Co. Dublin) with Pushover
- Nikki Brown (8 years old, from Saggart, Co. Dublin) with Colours Of The Wind
- Anna Lily Fox (6 years old, from Ballinalee, Co. Longford) with a Johnny Cash medley
- Laoise Farrell (9 years old, from Ogonnolloe. Co. Clare) with The Call
- Alannah Bermingham (10 years old, from Kilmacud, Dublin) with Colours Of The Wind
The date for the final will be announced shortly and the winner will perform at our Christmas Mooney Tunes concert.
Hedgerows: It is an offence to 'cut, grub, burn or otherwise destroy hedgerows on uncultivated land during the nesting season from 1 March to 31 August, subject to certain exceptions'. For more information, click here.
To contact your local wildlife ranger, click here for contact details. To read the Wildlife (Amendment) Act 2000, click here.
IMPORTANT NOTICE
Please DO NOT send any live, dead or skeletal remains of any creature whatsoever to Mooney Goes Wild.
If you find an injured animal or bird, please contact the National Parks & Wildlife Service on 1890 20 20 21, or BirdWatch Ireland, on 01 281-9878, or visit www.irishwildlifematters.ie I Need A Little Time
Aslan
3:58
You've Lost That Lovin' Feelin'
The Righteous Brothers
3:55