Mooney, Friday June 27th 2014
This year's Dawn Chorus programme took place on Sunday, May 6th 2018, and was a roaring success! All India Radio producer Monika Gulati sent us a pic of herself sporting our Dawn Chorus beanie!!
May Events
Well whilst our Dawn Chorus programme may have finished for another year, throughout May, events are still taking place around the country to celebrate the beautiful birdsong that our feathered friends provide. For more information on these events, and on the annual Burren In Bloom festival that takes place from May 18th - 20th, visit our events listings page! And if you have an event you'd like to let our listeners know about, e-mail mooney@rte.ie.
Follow Us On Social Media:
Facebook: www.facebook.com/rtenature
E-mail Us: mooney@rte.ie
Caring For Wild Animals
Please note that many species of mammals, birds, invertebrates etc... are protected under law and that, even with the best of intentions, only someone holding a relevant licence from the National Parks & Wildlife Service should attempt the care of these animals. For full details, please click here to read the NPWS Checklist of protected & rare species in Ireland. If you are concerned about a wild animal, please contact your local wildlife ranger - click here for details.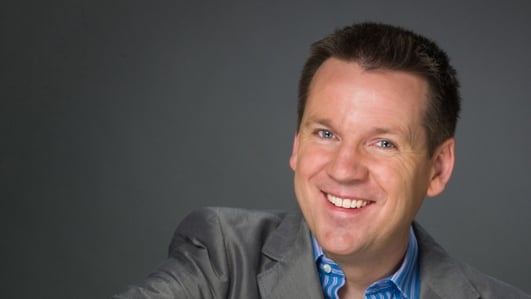 On Mooney Goes Wild today...
It might be only a few centimetres long, but the Dragon Fish is one of the scariest looking of exotic fishes. But who has brought one into Ireland? And what are the implications for our rivers? We meet the ecologist who's just found a rare species of moss, thought to be extinct since the 1960s. And after a wet month of May, a warm month of June - perfect conditions for the natterjack toad to bounce back after years of decline!
NestWatch 2014: Herring Gulls
We find out how our two Herring Gulls chicks, in a nest on the roof of Stage Seven in RTÉ, are developing!
Bumper Year For Natterjack Toads In Kerry
The natterjack toad is one of three amphibian species native to Ireland. The common frog and the newt are the others. It's estimated these toads have been on this island for the last 10,000 years, just after the last ice age. Over the last couple of centuries though, they've been finding it increasingly difficult to survive in a habitat so influenced by agriculture.
But in recent years, the farming community has been working with the National Parks and Wildlife Service to redress the balance. And good news emerged recently, in relation to natterjack toad numbers.
For more information on the Natterjack Toad, click here to download this NPWS leaflet.
Ferdia Marnell, from the National Parks and Wildlife Service, has just returned from Kerry where he describes 2014 as a "bumper year" for the toads! He joins Derek and the panel in studio to explain why...
In 1990, Derek and Dick Warner travelled to West Kerry, one of the last habitats of the natterjack toad, to make the radio documentary Swansong Of A Toad. The toads were at the time fighting for survival. To listen to the documentary, click here.
Links of interest:
Pdf report on the genetics of Irish Natterjacks
The Irish Red List of amphibians, reptiles and fish (natterjack is considered endangered)
Pdf report of the most recent intensive monitoring survey in 2010/11
Pygmy Shrew Extinction Threat
The Pygmy Shrew is one of the tiniest mammals in the world and is Ireland's smallest mammal, measuring only half the length and weighing quarter that of an average mouse.
Pygmy Shrew
It belongs to the same family of animals as the mole and the hedgehog and is dark brown in colour with a pink snout and long whiskers. It has very poor eyesight and hunts by smell and touch.
But this velvety little mammal - which has been among us since the Ice Age - is currently facing a very real threat of extinction due to the arrival of an invading species – the White-Toothed Shrew.
White-Toothed Shrew
Dr Jon Yearsley is a Mathematical Biologist, lecturing in University College Dublin's School of Biology and Environmental Science; he is currently researching the Pygmy Shrew, and he joins us in studio to explain why this shrew is at risk...
Nesting Terns On Sailing Boat
Over the last few weeks listeners have been in touch to tell us about their nesting birds and the unusual places they have chosen to rear their families.
Ronnie and Michael on board the Siofra
Yesterday we had a call from Ronnie Wilson. Ronnie and his friend Michael Lennon are sailing enthusiasts, sailing out of Dun Laoghaire harbour, but they have just discovered that a pair of terns have decided to use their sailing boat for their nest this year.
As terns normally nest in colonies on islands, we decided to send Terry Flanagan out to investigate, and talk to Michael and Ronnie...
Dragonfish Threaten Irish Species
If you play the clip above, you'll see a dramatic video of carp hunters on the Illinois River in the United States. The fishermen are in boats but they are not fishing with nets or rods; they use bow and arrows to kill Asian carp which jump into the air at the sound of the motor boat.
Although the carp hunters are having fun, there's a serious side to what they are doing – they're trying to limit the damage which an invasive species does to the native environment.
Dragonfish
But what does this have to do with Ireland? Well, recently the remains of an exotic dragonfish was found in the River Suck raising concerns about the damage such non native organisms could do our waterways.
Marine biologist Ken Whelan joins Derek and the panel in studio to explain...
The Journey's On Us 2014
For the past two years, Mooney have teamed up with Irish Rail for their "The Journey's On Us" giveaway. As part of this initiative, Iarnród Éireann will provide 100 groups with free return rail for up to 50 people per group.
It's a brilliant initiative and what we found over the last two years is it provides a fantastic day out for community, voluntary and charity groups.
Mooney reporter Brenda Donohue is in Céannt Railway Station in Galway for the launch of The Journey's On Us 2014
PRESS RELEASE: THE JOURNEY'S ON US!
IARNRÓD ÉIREANN TO OFFER FREE TRIPS FOR COMMUNITY, VOLUNTARY & CHARITY GROUPS IN 2014
Iarnród Éireann Irish Rail has launched the 2014 programme for The Journey's On Us, an initiative to support organisations and groups in the voluntary, community, sporting and charity sector.
"The Journey's On Us" will provide 100 groups with a free group travel return journey for up to 50 people per group during 2014, meaning 5,000 free journeys are on offer across the company's services. The travel facilities will be ideal in particular for organisations bringing a group to a special event, or as part of a specific support to the members of the group which requires travel.
Iarnród Éireann Chief Executive David Franks said "Voluntary organisations are the life blood of communities across the country. However, like everyone, their budgets have been cut. We know there are youth, sports, music, voluntary, charity and other groups in the community who would benefit greatly from being able to undertake initiatives which involve a travel cost, but have had to scale back. We in Iarnród Éireann, through The Journey's On Us, want to do what we can to help such groups achieve their goals, and say thank you to the organisations which play such a vital role in the daily lives of communities. The initiative is now in its third year with the interest and amount of groups applying has grown significantly each year, which we are absolutely delighted with."
The company has today invited all community, voluntary, sporting and charity groups to apply for the 100 group travel trips available. Entry forms are available at all Iarnród Éireann stations or online at www.irishrail.ie/journeys . Entry forms can be filled out online, emailed tojourneys@irishrail.ie or by post to Corporate Communications, Iarnród Éireann, Connolly Station, Dublin 1. The closing date for receipt of entries is Monday July 14th, at 16.30hrs.
Last year, over 750 groups applied for the scheme, and organisations ranging from Men's Sheds to choirs, Special Olympics to Girl Guides, and groups representing youth and elderly, benefited from "The Journey's On Us". Last year Iarnród Éireann offered for the first time a special prize for the winning group that submitted the most interesting and inspirational account of their day travelling with them. The winner of the prize was Special Hands Activity Group from Kelly, Co. Meath.
The initiative is being supported nationally by RTÉ Radio 1's Mooney, and Brenda Donohue is joining customers and staff at Ceannt Railway Station, Galway today to launch "The Journey's On Us" 2014. They were joined by Galway Community Circus who were a winner of one of the trips last year. Mooney will also feature successful groups throughout the year.
All applications will be considered by an adjudicating panel and successful groups will be notified from July onwards. For further information and to see terms and conditions please log onto www.irishrail.ie/journeys.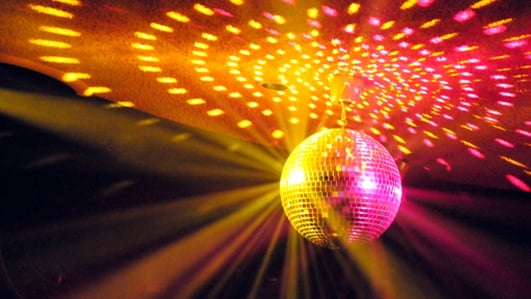 Singles Night Out!
We are organising a singles night out for our listeners who are over 35! The where and when is still being finalised, but if you are interested in joining in the fun, then send us an e-mail! Let us know your age, gender, and if you are single. You must be available to travel to the venue at your own expense. Please send your e-mail to mooney@rte.ie, with the subject line 'Singles Night Out'. And keep listening for further information!
Search For A Child Star Finalists
Earlier this year, we launched our competition to find Ireland's newest child star. The competition was open to boys and girls who were aged 10 years old or under. We asked you to record a piece that was no more than three minutes long, and e-mail it in to us.
The finalists, in no particular order, are:
- Hannah Kinsella (9 years old, from Lucan, Co. Dublin) with Pushover
- Nikki Brown (8 years old, from Saggart, Co. Dublin) with Colours Of The Wind
- Anna Lily Fox (6 years old, from Ballinalee, Co. Longford) with a Johnny Cash medley
- Laoise Farrell (9 years old, from Ogonnolloe. Co. Clare) with The Call
- Alannah Bermingham (10 years old, from Kilmacud, Dublin) with Colours Of The Wind
The date for the final will be announced shortly and the winner will perform at our Christmas Mooney Tunes concert.
Hedgerows: It is an offence to 'cut, grub, burn or otherwise destroy hedgerows on uncultivated land during the nesting season from 1 March to 31 August, subject to certain exceptions'. For more information, click here.
To contact your local wildlife ranger, click here for contact details. To read the Wildlife (Amendment) Act 2000, click here.
IMPORTANT NOTICE
Please DO NOT send any live, dead or skeletal remains of any creature whatsoever to Mooney Goes Wild.
If you find an injured animal or bird, please contact the National Parks & Wildlife Service on 1890 20 20 21, or BirdWatch Ireland, on 01 281-9878, or visit www.irishwildlifematters.ie