Mooney, Friday June 20th 2014
Second Chance Sundays
Over the coming weeks, we'll be giving you another chance to hear some of our Mooney Goes Wild programmes uncovered from the radio archive here in RTÉ. Please tune into RTÉ Radio 1 on Sunday nights at 6pm. Click the links below for more information.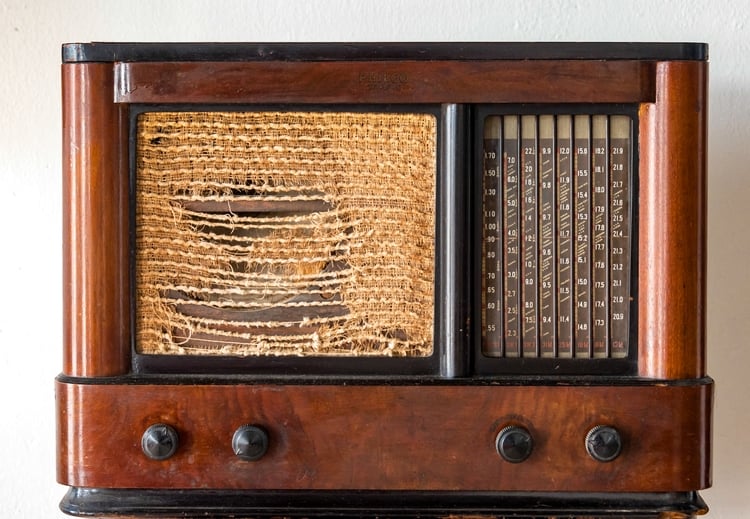 24th March 2019, (6pm), The Dance of the Cuckoos - Mooney Goes Wild Special
31st March 2019, (6pm), The Blue Whale - Mooney Goes Wild Special
07th April 2019, (6pm), Feathers - Mooney Goes Wild Special
14th April 2019, (6pm), Bergen Whale - Mooney Goes Wild Special
21st April 2019, (6pm), Sparrows - Mooney Goes Wild Special
28th April 2019, (6pm), Wildlife Film Makers - Mooney Goes Wild Special
05th May 2019, (6pm), The Common Swift - Mooney Goes Wild Special
E-mail: mooney@rte.ie Facebook: facebook.com/rtenature Twitter: @NatureRTE
On Mooney Goes Wild, with Shay Byrne...
Katriona McFadden visits County Galway, and discovers an extensive network of rivers flowing underground. We ask why anybody would try to poison Ireland's peregrine falcons, and check on the status of the rest of our amazing raptors. And we look forward to a major new RTÉ television series exploring the wonderful and diverse creatures that live in the seas around Ireland...
NestWatch 2014: Herring Gulls
Two weeks ago, our Herring Gull's nest on the roof of Stage 7 here in RTÉ, received the gift of life – two little chicks hatched out.
Eanna ni Lamhna and Terry Flanagan take us through this week's development, and explain the magpie activity around the nest...
To watch the Herring Gulls, click here.
Peregrine Falcons Poisoned
Earlier this week, RTÉ's Six One News reported a story which shocked many people. The attempted poisoning of peregrine falcons took place at Dalkey Quarry last week – the latest in a line of cruel incidents against these birds of prey.
John Lusby, Raptor Conservation Officer with BirdWatch Ireland is familiar with the location and joins us from our Galway studio to explain more...
Hedgehog Street
One of the e-mails that came into us at mooney@rte.ie in the past few weeks was from a woman who claims to be living in the one and only estate in Ireland with a dedicated hedgehog street!
Lynne Gallagher is education officer with the Laois/ Offaly branch of the Irish Wildlife Trust. She has just launched a new project called Hedgehog Street.
The idea is to help hedgehogs find safe routes and places to feed and nest, by creating hedgehog sized corridors between all the gardens in a neighbourhood or street.
Mooney researcher Michèle Browne headed off down to Lynne's house in Chesterfield Close in Birr, County Offaly, where she met with Lynne and three of her children, Zach aged 12, Josh aged 11 and CJ aged 8.
Lynne with her sons
Lynne at Hedgehog Street!
Hedgehog Street
You can find out more about how you can go about becoming a hedgehog champion and create a hedgehog street in your area by visiting www.thebadgersett.weebly.com.
Ireland's Ocean
Isn't there something so soothing about listening to the sea?
A new four-part television series, called Ireland's Ocean, begins this Sunday on RTÉ One this coming Sunday, and as you can see from the above trailer, the footage is truly spectacular.
Each episode has a particular focus: dolphins, sharks, the ecosystem in shallow waters, and fish and crustaceans.
Ken O'Sullivan is producer of the series, and he joins us today from RTÉ's Galway studios to tell us what we can expect from the show... For more information on Ireland's Ocean, visit www.rte.ie/tv/programmes/irelandsocean. The series begins this Sunday on RTÉ One at 6.30pm.
Newts & Lizards On The Bull Island
Everyone knows of the Bull Island in Dublin, but did you know that it was designated a National Nature Reserve in 1988 and that is listed by UNESCO as a Biosphere Reserve? Very impressive! But why is it so important.
Lizards
Well every winter, the island is home to thousands of waders, but this is not the only wildlife present. What else might be present? Have you ever seen newts or lizards there during the summer?
Smooth Newt
Herpetologist Robert Gandola, from the Herpetological Society of Ireland (www.thehsi.org), has begun a survey of the island to discover if amphibians and reptiles may be present and what their population status might be. We sent Mooney Goes Wild reporter Terry Flanagan out early last Sunday morning to find out more...
Galway's Underground Rivers
The Shannon, the Liffey, the Lee - just some of our famous Irish rivers. You can fish on them, boat on them or simply walk alongside them as they contain many scenic stretches.
But what about Ireland's UNDERGROUND rivers? The rivers that very few of us ever see? Did you know we had underground rivers?
In parts of Counties Clare and Galway, a 'karst' landscape has been formed by limestone being shaped by water - the Burren is probably the most visible example - and under the ground in this region, and indeed under Galway Bay AND the Aran Islands, there is a huge network of underground rivers flowing through naturally-formed limestone 'pipes'.
In fact some Aran Island wells have been found to be full of water coming from the mainland in these limestone pipes!
Well we thought it sounded fascinating, so we sent Mooney reporter Katriona McFadden off to Galway to meet geologist Dr Tiernan Henry from NUI Galway, who has just completed a five-year study into this network of underground rivers...
Lydia The Shark
Lots of you have been in touch with the programme to find out the latest news on Lydia the Great White Shark, who had been heading towards Ireland. You can track Lydia's progress by visiting www.ocearch.org.
Singles Night Out!
We are organising a singles night out for our listeners who are over 35! The where and when is still being finalised, but if you are interested in joining in the fun, then send us an e-mail! Let us know your age, gender, and if you are single. You must be available to travel to the venue at your own expense. Please send your e-mail to mooney@rte.ie, with the subject line 'Singles Night Out'. And keep listening for further information!
Search For A Child Star Finalists
Earlier this year, we launched our competition to find Ireland's newest child star. The competition was open to boys and girls who were aged 10 years old or under. We asked you to record a piece that was no more than three minutes long, and e-mail it in to us.
The finalists, in no particular order, are:
- Hannah Kinsella (9 years old, from Lucan, Co. Dublin) with Pushover
- Nikki Brown (8 years old, from Saggart, Co. Dublin) with Colours Of The Wind
- Anna Lily Fox (6 years old, from Ballinalee, Co. Longford) with a Johnny Cash medley
- Laoise Farrell (9 years old, from Ogonnolloe. Co. Clare) with The Call
- Alannah Bermingham (10 years old, from Kilmacud, Dublin) with Colours Of The Wind
The date for the final will be announced shortly and the winner will perform at our Christmas Mooney Tunes concert.
Hedgerows
Statement from BirdWatch Ireland, Thurs Feb 28th 2019:
BirdWatch Ireland wishes to remind the public, local authorities and contractors that hedge-cutting is NOT permitted between 1st March and 31st August inclusive, except in the case of any of the derogations permitted under the Wildlife Act 1976, as amended. The Heritage Act 2018 gives the Minister for Culture, Heritage and the Gaeltacht the power to make certain changes to these dates, but it is important to note that, as yet, the Minister has not done so. As a result, the usual dates when hedge-cutting is prohibited currently remain unchanged.
It is an offence to 'cut, grub, burn or otherwise destroy hedgerows on uncultivated land during the nesting season from 1 March to 31 August, subject to certain exceptions'. For more information, click here. To read the Heritage Bill 2016, as passed by Dáil Éireann on July 5th 2018, click here. To read the Heritage Act 2018, click here.
To contact your local wildlife ranger, click here for contact details. To read the Wildlife (Amendment) Act 2000, click here.
Caring For Wild Animals
Please note that many species of mammals, birds, invertebrates etc... are protected under law and that, even with the best of intentions, only someone holding a relevant licence from the National Parks & Wildlife Service should attempt the care of these animals. For full details, please click here to read the NPWS Checklist of protected & rare species in Ireland. If you are concerned about a wild animal, please contact your local wildlife ranger - click here for details.
IMPORTANT NOTICE
Please DO NOT send any live, dead or skeletal remains of any creature whatsoever to Mooney Goes Wild. If you find an injured animal or bird, please contact the National Parks & Wildlife Service on 1890 20 20 21, or BirdWatch Ireland, on 01 281-9878, or visit www.irishwildlifematters.ie