Mooney, Thursday June 19th 2014
This year's Dawn Chorus programme took place on Sunday, May 6th 2018, and was a roaring success! All India Radio producer Monika Gulati sent us a pic of herself sporting our Dawn Chorus beanie!!
May Events
Well whilst our Dawn Chorus programme may have finished for another year, throughout May, events are still taking place around the country to celebrate the beautiful birdsong that our feathered friends provide. For more information on these events, and on the annual Burren In Bloom festival that takes place from May 18th - 20th, visit our events listings page! And if you have an event you'd like to let our listeners know about, e-mail mooney@rte.ie.
Follow Us On Social Media:
Facebook: www.facebook.com/rtenature
E-mail Us: mooney@rte.ie
Caring For Wild Animals
Please note that many species of mammals, birds, invertebrates etc... are protected under law and that, even with the best of intentions, only someone holding a relevant licence from the National Parks & Wildlife Service should attempt the care of these animals. For full details, please click here to read the NPWS Checklist of protected & rare species in Ireland. If you are concerned about a wild animal, please contact your local wildlife ranger - click here for details.
On Mooney today, with Shay Byrne...
The grandson of crime writer Agatha Christie tells us about the very lucrative gift he got from his famous relative when he was nine years old, and Brenda visits the family of a terminally ill four-year-old boy and finds out about his love of superheroes...
'My Boy' Campaign For Gavin Glynn
This morning, Mooney reporter Brenda Donohue visited the Glynn family in Kilcoole, in Co. Wicklow, who urgently need the help of our listeners to get their four-year old son Gavin a life saving operation in Houston, Texas. She joins Shay in studio today to explain more...
Gavin with his father John, mother Jayne, and Brenda
PRESS RELEASE
Families urged to celebrate "My Boy" for four-year-old, Gavin Glynn - fundraising campaign for terminally ill four-year-old Gavin Glynn kicks off today.
Mums and Dads across Ireland are invited to celebrate the special bond they have with their 'boy' in a new fundraising campaign called 'My Boy'. The 'My Boy' campaign is a simple text-donation campaign set up by friends and family of Gavin Glynn - a four-year-old 'Superhero' from Greystones, Co. Wicklow.
Gavin's future hangs in the balance.
Since his diagnosis at just a year old, Gavin has been suffering from Rhabdomyosarcoma, a rare cancerous tumour of the pelvic muscles. Now, following 3 years of treatment in the care of Dublin's Crumlin Hospital, the Glynn family races against time to raise urgently-needed funds for potentially one final, life-saving treatment in Texas.
After undergoing numerous treatments and surgery, time is running out for Gavin, his parents Jayne and John. As the tumour continues to spread, Gavin has now been given months to live.
Despite this blow, Jayne and John refuse to give up and after weeks of research, have located groundbreaking treatment, called HIPEC. This treatment is only available in the MD Anderson Hospital, Houston, Texas, USA. HIPEC (Hyperthermic Intraperitoneal Chemotherapy), is a procedure that involves open surgery to remove any tumors and then inserting chemotherapy, heated to 42 degrees into Gavin's abdominal region to kill any microscopic cancer cells present. Despite the hope, this last chance to save Gavin does not come cheap, as Jayne and John need to raise over $450,000 US dollars to cover the cost of the consultation and the two month treatment.
In launching the 'My Boy' campaign, Gavin's Mum, Jayne Glynn (39) said, "When we were told Gavin had cancer, it felt like time had stood still. No parent ever wants to see their child suffer. Despite the treatment, surgeries and constant uncertainty, Gavin's energy, upbeat outlook and ability to entertain us all and make us smile astounds us. He loves all the superhero characters and we call him SuperGavin! When we were told last month that the tumor had spread and that there was 'no hope', we looked at his smile and swore to fight for our boy."
Gavin's father John Glynn (39) said: "Love them or loathe them, there's no denying that the 'selfie phenomenon' has broken fundraising barriers to give charities instant access to necessary funds. I'm hoping Gavin's story will encourage mothers and fathers across Ireland to support us by taking a selfie with their 'boy' and nominating a friend. We're so blown away by the support to date – Irish people are incredible. It's humbling."
My Boy campaign
The Glynn family has just one week to raise €350,000.
The 'My Boy' campaign is a text-donate campaign where people can donate €4 by texting 'Gavin' to 50300, (T&C's apply)* or make a donation at www.teamgavinglynn.ie. Socially savvy Mothers and Fathers are also being encouraged to share a selfie of themselves with 'My Boy' and nominate a friend to encourage the campaign to spread across Ireland.
*Terms and conditions: 100% of text cost goes to Team Gavin Glynn across most network providers. Some providers apply VAT which means a minimum of €3.26 will go to Team Gavin Glynn. Service Provider LIKECHARITY 01 443-3890
Funds from the campaign will help give their boy that last chance they are fighting for. To read more about Gavin's journey, www.TeamGavinGlynn.ie #MyBoy.
NOTES
MD Anderson Cancer Center is the only center in the world with the experience and expertise to do HIPEC in Children.
HIPEC: (Hyperthermic Intraperitoneal Chemotherapy) This procedure involves open surgery which may take up to 12 hours, removing any tumors in Gavin and then inserting chemotherapy, heated to 42 degrees into Gavin's abdominal region in the hope that the heated chemotherapy will kill any microscopic cancer cells present.
Black Coffee & Mathew Prichard, Grandson of Agatha Christie
That was of course, David Suchet playing the fictional Belgian detective, created by Agatha Christie, Hercule Poirot.
Poirot is one of Agatha's most famous and long-lived characters, appearing in 33 of her 66 detective novels. And he will be coming soon to the Bord Gais Energy Theatre next week!
The extent of Agatha Christie's literary legacy is quite staggering. The Guinness Book of World Records lists her as the best-selling novelist of all time, having sold four billion copies of her novels, and only being outsold only by Shakespeare's works and the Bible.
In fact there are lots of records that Agatha Christie continues to break - she wrote the world's longest-running play, The Mousetrap, which opened in 1952 and is still running today!
Agatha Christie's only grandson, Mathew Prichard, got the royalties to The Mousetrap for his ninth birthday! He joins us this afternoon from the BBC studios in London to chat about his famous Granny, and to tell us more about Black Coffee, the first play that Agatha Christie wrote (in 1930).
Black Coffee comes to the Bord Gáis Energy Theatre from next Monday, June 23rd, until Saturday, June 28th. Tickets cost from €17.50 - €45.
A quintessential English country estate is thrown into chaos following the murder of eccentric inventor Sir Claud Amory, and the theft of his new earth shattering formula. Arriving at the estate just moments too late, one man immediately senses a potent brew of despair, treachery, and deception amid the estate's occupants. That man is Hercule Poirot.
In the first play ever written by Agatha Christie we are introduced to a character who went onto become the most famous detective of all time and the only fictional character ever to receive a full-page obituary in the New York Times.
For more information about the production, click here.
Nature's Secret Adventures
Nature's Secret Adventures, by Shane Casey, is illustrated by Vincent Lowry. It is available on www.naturessecretadventures.ie, Dubray Books, Ennis Bookshop, omahonys.ie and on Amazon.
Mooney's Thursday Quiz
It's Mooney, it's Thursday, so it's time for Mooney's Thursday Quiz - and we have a terrific prize up for grabs today!
Our prize today is a two-night weekend break for two people sharing in Lusty Beg Island, a 75-acre exclusive paradise offering a spectacular location in the heart of the Fermanagh Lakelands and the perfect place to unwind.
For more information about the beautiful Lusty Beg Island resort, visit www.lustybegisland.com.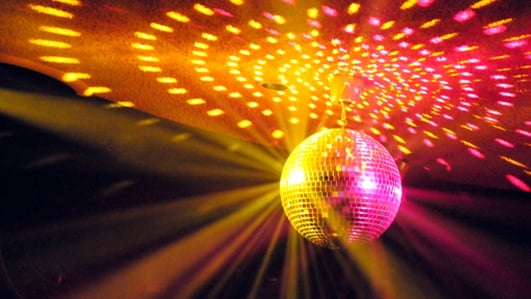 Singles Night Out!
We are organising a singles night out for our listeners who are over 35! The where and when is still being finalised, but if you are interested in joining in the fun, then send us an e-mail! Let us know your age, gender, and if you are single. You must be available to travel to the venue at your own expense. Please send your e-mail to mooney@rte.ie, with the subject line 'Singles Night Out'. And keep listening for further information!
Search For A Child Star Finalists
Earlier this year, we launched our competition to find Ireland's newest child star. The competition was open to boys and girls who were aged 10 years old or under. We asked you to record a piece that was no more than three minutes long, and e-mail it in to us.
The finalists, in no particular order, are:
- Hannah Kinsella (9 years old, from Lucan, Co. Dublin) with Pushover
- Nikki Brown (8 years old, from Saggart, Co. Dublin) with Colours Of The Wind
- Anna Lily Fox (6 years old, from Ballinalee, Co. Longford) with a Johnny Cash medley
- Laoise Farrell (9 years old, from Ogonnolloe. Co. Clare) with The Call
- Alannah Bermingham (10 years old, from Kilmacud, Dublin) with Colours Of The Wind
The date for the final will be announced shortly and the winner will perform at our Christmas Mooney Tunes concert.
Hedgerows: It is an offence to 'cut, grub, burn or otherwise destroy hedgerows on uncultivated land during the nesting season from 1 March to 31 August, subject to certain exceptions'. For more information, click here.
To contact your local wildlife ranger, click here for contact details. To read the Wildlife (Amendment) Act 2000, click here.
IMPORTANT NOTICE
Please DO NOT send any live, dead or skeletal remains of any creature whatsoever to Mooney Goes Wild.
If you find an injured animal or bird, please contact the National Parks & Wildlife Service on 1890 20 20 21, or BirdWatch Ireland, on 01 281-9878, or visit www.irishwildlifematters.ie