Mooney, Wednesday June 18th 2014
This year's Dawn Chorus programme took place on Sunday, May 6th 2018, and was a roaring success! All India Radio producer Monika Gulati sent us a pic of herself sporting our Dawn Chorus beanie!!
May Events
Well whilst our Dawn Chorus programme may have finished for another year, throughout May, events are still taking place around the country to celebrate the beautiful birdsong that our feathered friends provide. For more information on these events, and on the annual Burren In Bloom festival that takes place from May 18th - 20th, visit our events listings page! And if you have an event you'd like to let our listeners know about, e-mail mooney@rte.ie.
Follow Us On Social Media:
Facebook: www.facebook.com/rtenature
E-mail Us: mooney@rte.ie
Caring For Wild Animals
Please note that many species of mammals, birds, invertebrates etc... are protected under law and that, even with the best of intentions, only someone holding a relevant licence from the National Parks & Wildlife Service should attempt the care of these animals. For full details, please click here to read the NPWS Checklist of protected & rare species in Ireland. If you are concerned about a wild animal, please contact your local wildlife ranger - click here for details.
On Mooney today...
Everyone's favourite Big Brother winner, Brian Dowling, joins us in studio to cast his eye over the state of the nation. We find out why hypnotism is not about gently swinging watches or "looking into my eyes". And is bread good or bad for us? We explore this and other food issues with journalist Suzanne Campbell...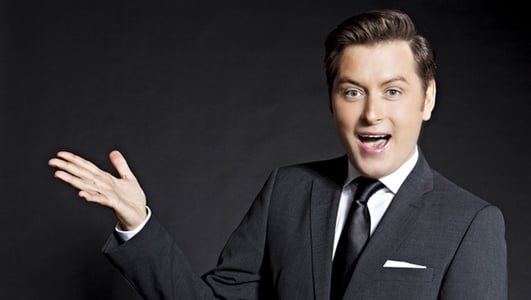 Brian Dowling
Since winning Big Brother in 2001, Kildare's Brian Dowling has become one of the UK's most popular TV presenters. From SMTV Live, he came full circle to present Big Brother himself. He's appeared as a guest on shows such as Hell's Kitchen, All Star Family Fortunes and Come Dine With Me - which he also won!
Shay Byrne & Brian Dowling
This afternoon he's our guest, as he joins us live in studio to talk about his latest gig, as presenter of TV3's new Saturday night entertainment show Sitting On A Fortune...
Hypnosis With Nigel Brennan
"Look into my eyes, my eyes, not around my eyes..."
Little Britain hypnotist Kenny Craig
Comedy aside, there are many myths about hypnotism - including the methods used to induce people into a state of hypnosis.
According to Nigel Brennan, clinical hypnotist with The Dublin Hypnosis Center, it's not about gently swinging a watch in the motion of a pendulum, or that whole lark about "look into my eyes".
It's far more subtle, more delicate, and less cheesy! Nigel joins us in studio this afternoon to explain...
For more information, visit www.hypnosisdublin.ie.
Follow-Up: Socialising With Mobility Impairment
On Monday, Mooney producer Olan McGowan talked about what it's like to socialise in a wheelchair around Ireland. And we had an enormous response by text and e-mail.
We didn't get a chance to read out a lot of the texts that came in, so Olan has been going through a few of them, and is back in today with your reaction...
Olan talks about attachments for a manual wheelchair, which effectively turn it into a motorbike. Olan has one on order, and he says "these things are amazing. They open a huge range of possibilities for disabled people. Obviously, if you have a powered wheelchair already, you wouldn't have the same problem". They are available from www.mmsmedical.ie.
Some useful websites:
Irish Wheelchair Association Information Office
http://www.iwa.ie/information 01 818-6488
Irish Wheelchair Association are preparing to launch their updated set of access guidelines, giving practical advice as to how to make your premises more accessible. You can download the guidelines here: http://www.iwa.ie/information/publications
Also available from the IWA information office is the Access Directory, a directory of companies providing equipment to make daily life easier for disabled people.
Assist Ireland
Assist Ireland is an arm of the Citizens Information Board, and they have an online resource providing information on daily living aids, mobility aids and assistive technology, along with a directory of products available in Ireland: http://www.assistireland.ie/eng/
The National Disability Authority
The National Disability Authority is the statutory body governing standards in this area. http://www.nda.ie/
The Equality Authority
For information about the Equal Status Act, the equality act and the employment equality act, you can contact the Equality Authority: http://www.equality.ie/en/
And we also received this e-mail into the office, from listener Dee:
My name is Dee Hoey and since 2005, following a brain tumor operation, I am a wheelchair user. I live in Bohernabreena, near Tallaght, Dublin 24. I like to go out and I have found, over the years, that it very difficult, when going out, to find an accessible venue.
I have started a blog, wheeloutandabout.wordpress.com of different restaurants, pubs, hotels etc. giving a brief review of what I have found. The blog has had well over 700 views and it is aimed at wheelchair users, but can be useful to people with buggies, walker users, people on crutches and if your generally less-able on your feet!
NestWatch 2014: Herring Gulls
We were glued to the Herring Gull nest on the Mooney website yesterday, and we couldn't see more than one chick on camera at any one time. We had a feeling of dread at one stage as we thought the chick that was on camera looked quite large. Could it be that we had a cannibal chick...
Niall Hatch took a rather desperate call from us and he's here in studio today with an update on our Herring Gull nest...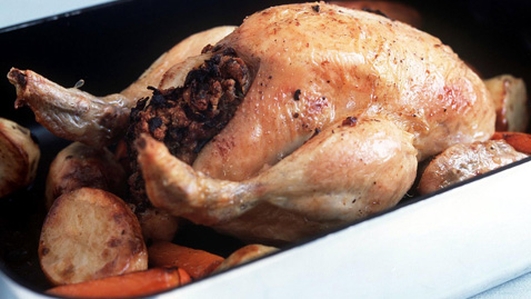 The Price Of Chicken
More and more people in this country enjoy spending their weekends browsing around farmers markets and food festivals - especially now that the good weather is here! "Shop local" is the message we're hearing again and again, as food security and environmental concerns come to the fore.
But last week Jay Rayner, the MasterChef star and BBC food critic, went a little off-message when he said that shopping at farmers markets is nothing more than a 'status symbol' for wealthy shoppers.
Instead, he praises large supermarket chains who offer cheap ingredients, and said that spending €18 on an organic chicken is similar to splashing out on a Chanel handbag.
Food and farming journalist Suzanne Campbell joins us in studio this afternoon to tell us more about how we buy food in Ireland, and to look at new figures on our retail behaviour...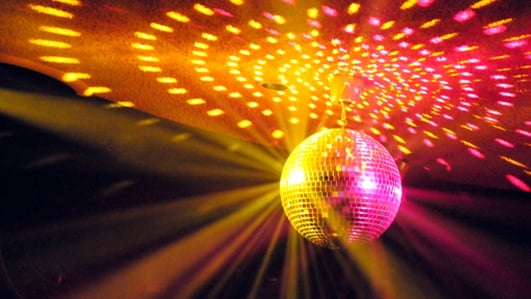 Singles Night Out!
We are organising a singles night out for our listeners who are over 35! The where and when is still being finalised, but if you are interested in joining in the fun, then send us an e-mail! Let us know your age, gender, and if you are single. You must be available to travel to the venue at your own expense. Please send your e-mail to mooney@rte.ie, with the subject line 'Singles Night Out'. And keep listening for further information!
Search For A Child Star Finalists
Earlier this year, we launched our competition to find Ireland's newest child star. The competition was open to boys and girls who were aged 10 years old or under. We asked you to record a piece that was no more than three minutes long, and e-mail it in to us.
The finalists, in no particular order, are:
- Hannah Kinsella (9 years old, from Lucan, Co. Dublin) with Pushover
- Nikki Brown (8 years old, from Saggart, Co. Dublin) with Colours Of The Wind
- Anna Lily Fox (6 years old, from Ballinalee, Co. Longford) with a Johnny Cash medley
- Laoise Farrell (9 years old, from Ogonnolloe. Co. Clare) with The Call
- Alannah Bermingham (10 years old, from Kilmacud, Dublin) with Colours Of The Wind
The date for the final will be announced shortly and the winner will perform at our Christmas Mooney Tunes concert.
Hedgerows: It is an offence to 'cut, grub, burn or otherwise destroy hedgerows on uncultivated land during the nesting season from 1 March to 31 August, subject to certain exceptions'. For more information, click here.
To contact your local wildlife ranger, click here for contact details. To read the Wildlife (Amendment) Act 2000, click here.
IMPORTANT NOTICE
Please DO NOT send any live, dead or skeletal remains of any creature whatsoever to Mooney Goes Wild.
If you find an injured animal or bird, please contact the National Parks & Wildlife Service on 1890 20 20 21, or BirdWatch Ireland, on 01 281-9878, or visit www.irishwildlifematters.ie